Articles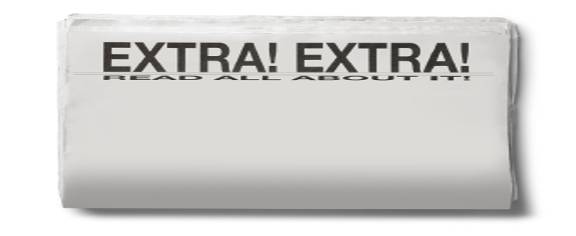 ---
Travels in wine countries around the world
Australia The Wine Tour and Reviews 2009

New South Wales posted May 19 2009
McLaren Vale posted June 2 2009
Barossa Valley posted July 28 2009
Clare Valley posted August 26 2009
Adelaide Hills posted September 24 2009
Yarra Valley posted October 14 2009
California

Sonoma Valley posted March 11 2009
Napa Valley posted April 6 2009
(Re) Discovering Chile
An introduction
posted January 7 2009

You can never really get lost in Chile, the magnificent Andes Mountains are always within view, and are always east. And, if you head west, into the sunset, you'll find yourself at the Pacific Ocean...
read more

(Re) Discovering Chile - the Valleys
Aconcagua posted January 8 2009
Errazuriz is a multi-layered producer. Besides being an highly regarded name world-wide and an important piece of Chilean history, it now encompasses a growing number of labels and sustainable vineyard sites...
read more

Maipo posted January 15 2009
The Maipo valley, although nowhere near the largest DO in Chile is certainly the most densely packed with wine producers. The region is anchored by the capital city of Santiago, which depending on what day and whom you ask,
Read more
Portugal is knocking- Beiras, Estremadura & Ribatejo
posted November 13 2008

I suggest we answer.
Douro and Port are familiar in our wine vocabulary – for good reason - but what about the rest of Portugal? What of Bairrada and Dăo, Estremadura and Alentejo, Algarve and Ribatejo? Diverse and distinctive each...
Read more


Portugal part 2- Alentejo and Terras do Sado
posted Dec 3 2008

Alentejo was my greatest surprise and my biggest crush of this trip. The wide open spaces, gently rolling landscape, the arid, savannah-like geography. The oak cork trees dotting the roadside constantly drew my attention, as the sun warmed me during that end of October excursion. The sunsets in Alentejo are stunning – ranging from burnt orange to brilliant fuchsia while the wines are bold and sometimes as untamed as the Alentejo terrain.
Read more


South Africa - my heart remains and my palate praises Pinotage
IPosted October 2 2008

It's a new country to those of us who talk on the grape vine yet it was witness to the birth of civilization. Traveling through South Africa affected me on a visceral level unlike almost anywhere else I have travelled. The geography is rough and powerful, rocky and sweeping and stretches as far as the eye can see. Unlike our Rocky Mountains which seem to strike the sky with enthusiastic authority the mountains...
Read about South Africa & Pinotage
Read about Cape Wine 2008 - tasting notes from around the festival
Read about Glen Carlou, KWV and Nederburg - visits and tasting notes
Read SA wine reviews by WineDiva

Tuscany - Sienna and Arezzo
Posted August 28 2008

If you were offered a romantic getaway to any Italian wine region of your choice, which would you choose? I'll bet the vast majority of you would say Tuscany.
Read about wines from Sienna and Arezzo...

Tuscany - Maremma (Livorno and Grosetto)
Posted September 11

So what is the Maremma?
In Italiano – Mare - of course tells you it's by the sea. But to be more a little more specific...
Read about wines from Maremma...
A New Riesling Generation
It's time to experiment.
Traditional or modern styles of German Rieslings?
It's all good!

Part 2 - Rheinhessen, the Pfalz and Nahe
Posted July 31 2008

Part 1 - The Rheingau
Posted July 17 2008

Does the thought of drinking Riesling for a solid week make you pause?
Or does it make your mouth water in anticipation - even knowing its acidity will have your palate waving the white flag in surrender?
Wine Weenies love Riesling. Why?

and an additional insight into German wine labels...

Drinking Italy - part 2 the south
Sicily, Campania, Sardinia and Puglia...
Posted June 11 2008

I have Sicilian family, so I grew up thinking that Italy was Sicily.
When you grow up in the middle of the Canadian prairies having Sicilian relatives makes for a far more interesting childhood than most. My uncle Vince (Vincenzo) made regular trips into Winnipeg to find items as close to home as possible...

Drinking Italy - part 1 the north
Posted - May 15 2008
They walk a little slow, they drive a little fast, they arrive a little late but oh dio mio they make good wine.
Si-si, the Italians.
Tasting my way through countless wines during a recent trip to Italy didn't tire me out so much as fire up my engines for more...

Articles


A month of tasting June 2009
Some Young Punks - Clare Valley, Australia
Caliterra - Colchagua Valley, Chile
Vińa Morandé - Chile
Louis Latour - France
Stag's Hollow- Okanagan Falls, BC
Boekenhootskloof - SA
and a bevy of SA Shirazes...
Tinhorn Creek - BC winery celebrates 15 years - posted May 6 2009

2005 Bordeaux release another vintage of the century? posted September 2008
Longshadows new wine reviews and story - posted August 20 2008
Sauvignon Republic - making me a believer
Posted May 29 2008

"Wow, what great labels." That was first comment I made to John Ash – award winning Chef and partner in Sauvignon Republic Cellars during his recent stop in Vancouver. The second was, "So why of all varietals - Sauvignon Blanc?"...

Regional Hero - The Punt & The Rebel
posted April 29 2008

In a time when competition for shelf space and consumer attention is at an all time high, how are individual wine producers supposed to stand out? Every winemaking corner of the world wants to sell their wine. Some sell it locally - out of the cellar door – and some only within their own country. But many want to sell their wines internationally, to grab the attention and appeal to the palates of wine drinkers everywhere. But it's not possible, we only have so many wine stores, and there's only so much square footage that can be filled.

Five days, 3900 wines, black teeth
posted April 9 2008

Have you ever wondered exactly how a wine competition is run?
What are the processes, who are the judges, what are the qualifications for a winning wine? Is there a secret to winning or a style that stands out to a judge's palate?
Well, I've certainly wondered about all of those things. Small competitions aside, based solely on local wines, how does a commission of tasters decide what the best wines are when comparing wines from all over the world?
Read more...
When this Royalty Comes to Town they Bring Wine!
Posted March 18 2008

Each year an elite group of "wine royalty" converges on a different city in the world. This elite group consists of the planet's premium wine families.
The Primum Familiae Vini (the first families of wine) produce internationally recognized wines known to represent tradition and history in the world of wine.
It's a wine weenie's dream team.
Read more...

Merriam-Webster's Dictionary – 'young turk' radical; one advocating changes within a usually established group….
Read more...


Welcoming Italy with Open Arms
posted March 2 2008

Your imagination is not working overtime. And it's not just your own personal discovery…Italian wines are popping up all over the place and they're certainly becoming more important to Canadian consumers each year.
Read more...

Pacific Breeze Winery
Posted March 5 2008

Few know that in a small industrial park in New Westminster BC there is a winery. Just minutes away from the Quay and historic downtown New Westminster sits the tasting room and winery of Pacific Breeze.
So, in a province where we can't get enough of our own wine, we drink it incessantly and we travel to wine country given any opportunity - is so little known about this gem?
Read more...
Take a Quaff on the Green Side
Posted March 10 2008
There are certain words synonymous with freshness when one refers to wine.
The three blancs - Pinot, Chenin and Sauvignon, and of course…Vinho Verde.
Beyond a general understanding that Vinho Verde translates to green wine few understand what and where Vinho Verde is...
Read more...
A Chilean Icon
posted March 11 2008

There's been a lot of buzz about Chile lately - almost like that long sliver of land suddenly reappeared on the map. We get the impression that perhaps it's been reinventing itself while we were face first in our bowls Aussie Shiraz. Or maybe it's that interesting bottles of wine from Chile's smaller producers are finally finding their way across our borders and the premium offerings from large established Chilean houses are the new media darlings.
Either way, its good news for us all.

Lungarotti
posted March 12 2008
Where Wine Meets Art
A few weeks ago someone mentioned the name of an Italian wine producer that I instantly recognized, but I couldn't remember why. It suggested to me that the name was established enough that I'd become familiar with it in the past and yet I hadn't seen a bottle of their wine for quite a while. The logo and label escaped me.
So, when I was introduced to Chiara Lungarotti...
Read it all...
---