Articles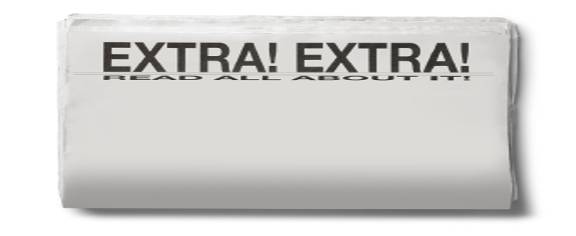 ---
Portugal is knocking - Alentejo & Terras do Sado
Posted - December 3 2008
By Daenna Van Mulligen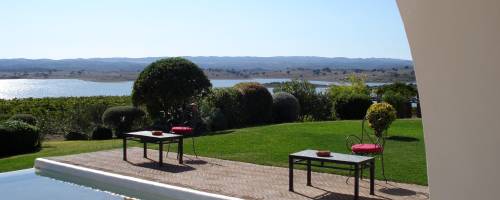 view from Herdade Do Esporão

Terras do Sado – Southern Region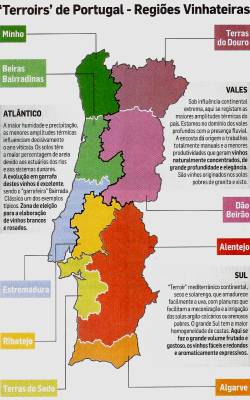 Terras do Sado is a small region easily accessible by either of the two bridges over the river Tagus from Lisbon. It is known primarily for its sweet Setúbal wines made from the Moscatel grape. However, this small wine region is growing, which makes it hard to pinpoint all the varietals being grown and planted, but traditionally it's the red Castelão and the white Moscatel. Only two DOCs – Setúbal and Palmela land inside the Vinho Regional of Terras do Sado but it is home to one of the most famous Portuguese producers, José Maria da Fonseca. Here, a soft, gooey sheeps milk cheese, famous throughout Portugal, named Queijos de Azeitão after this area from where it hails. It pairs well with the sweet or off-dry Moscatel wines or rosés.

Coutinho's map showing Atlantic, Valley & South
Quinta de Catralvos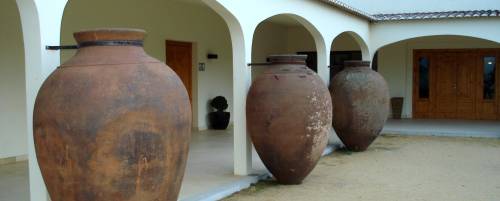 Quinta de Catralvos is a new, modern winery in Azeitão with a restaurant and conference facilities. Because it has been so recently built, environmental technology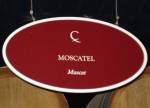 has be put in place to allow for water recycling and a water treatment plant.
The Catralvos vineyards are 20 hectares around the winery and 55 more near the Alentejo border in Pegóes consisting of Fernão Pires, Moscatel, Arinto, Chardonnay, Periquita (aka Castelão), Arogones (aka Tinta Roriz or aka Tempranillo in Spain), Touriga Nacional, Syrah, Cabernet Sauvignon and Alicante Bouschet.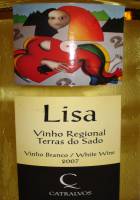 Fun wines – great labels with consumer appeal

The Lisa Moscatel, Terras do Sado, 2007 has very appealing aromas of lychee, tangerine peel, apricot, rose oil and spices. Its off-dry and very fresh on the palate with zippy citric flavours and loads of spice. the texture is rounded and almost oily. Very quaffable and great with spiced dishes.

Lisa Rosé Terras do Sado, 2007 is a blend of Touriga Nacional and Syrah with aromas of sweet summer berries, cedar box, spices and candy floss. Its fun and off-dry with peppery spiced berry flavours and a nice seam tannin and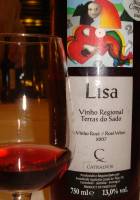 backbone that makes it nice to pair with creamy, spiced dishes, fish and white meats.

Lisa Red, Terras do Sado, 2007 blends Touriga Nacional with Castelão and Syrah to make an easy drinking smoky red with berry fruit flavours and some bittersweet chocolate and char undertones. The tannins are soft, the fruit juicy, making an easy mid-week wine.

Amo-te Reserva Red, Terras do Sado, 2005 –Tthis is an interesting product. The first time I saw the label I thought it was a bit precious – the floral heart and the Portuguese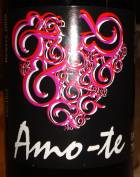 words amo-te (in love) seemed sweet but kind of promotional. But I understand its appeals, especially to female consumers and of course it's perfect for weddings and Valentine's Day. The wine inside isn't sweet and submissive by any means – it shows smoky dark berry and plummy aromas with chocolate covered blueberries and espresso. It's full bodied and spicy on the palate smoothly textured with a dry finish. A blend of Cabernet Sauvignon, Arogones, Syrah and Touriga Nacional.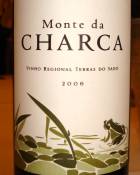 More labels from Quinta de Catralvos
Monte da Charca White, Terras do Sado, 2007 – Monte means estate in Alentejo (wheras most of Portugal its Quinta). This white is a blend of Arinto and Moscatel and its fresh and floral with loads of citrus and honeysuckle with a slice of stone fruits and a drop of rose oil. Zippy fresh on the palate with flavours that echo the aromas – very tasty.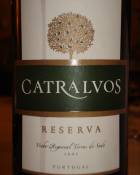 The Catralvos Reserva Red, Terras do Sado, 2005
opens with dark brooding fruit, balsamico and dark earth then opens up to raspberries and blueberries lifted with mint. The palate is ripe berry and pepper – it has loads of big, juicy flavours, a smooth texture and good structure. Very nice.

The Catralvos Moscatel Setúbal, 2003 is a gorgeous Moscatel fortified with Armagnac Brandy. It has 25% Armagnac and 75% Moscatel juice – the alcoholic fermentation is stopped after 1-2 days by addition of the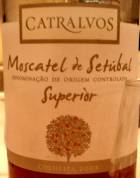 Armagnac which leaves the wine at a high sugar level and about 17.5% alcohol at finish. This wine spent five years in barrel (to be Setúbal it must have a minimum of two years in barrel) and it was released in August of this year. The aromas are honey, tea leaves and caramel apricots, its rich complex and sweet with good acidity and a lovely Armagnac linger. Great with strong cheeses with marmelada (quince paste) or the local sweet jelly rolled sponge cake desserts.
I would also pair it with apricot crumble, crème caramel or crème brulee.

For more information on Quinta de Catralvos click here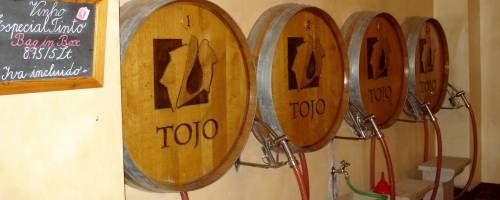 Buying wine in bulk at Catralvos. I wish...

Alentejo (Alentejano) – Southern Region Santa Vitoria vineyard below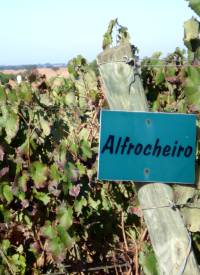 Alentejo was my greatest surprise and my biggest crush of this trip. The wide open spaces, gently rolling landscape, the arid, savannah-like geography. The oak cork trees dotting the roadside constantly drew my attention, as the sun warmed me during that end of October excursion. The sunsets in Alentejo are stunning – ranging from burnt orange to brilliant fuchsia while the wines are bold and sometimes as untamed as the Alentejo terrain. This is a region that is seeing resurgence. Youth, enthusiasm and modernism is returning to this modest land. Once young people left the small villages here to find work in Lisbon. Now they return to create a new life for themselves, responding to the unaffordable big-city dream and constant busyness. It's a hot region,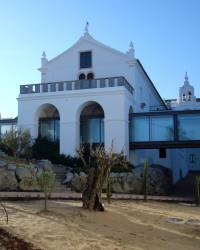 with little rainfall and summer temperatures that soar to 40 degrees - hotter than ever before.
Proof is in the 2008 vintage which began harvesting on August 15th – 30 days earlier than 15 years ago.
In Alentejo the stunning white grape Antão Vaz is stealing the show and Alicante Bouschet holds great promise side-by-side with Trincadeira, Aragones and Castelão.

Convento do Espinheiro in Evora (right) has been transformed into a 5 star, modern, luxury hotel
Here porco preto seems to be everywhere. Known around the country and around the world by chefs and foodies this black pig (perhaps a cousin to the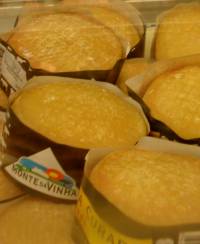 wild boar) shows up in many forms on the table. Dog fish soup sopa de cação was also served and with the obligatory finale 'sweet' desserts – candied plums in sweet syrup. It was also in Alentejo where I sampled the best olive oils
I have ever tasted.
There is always a bottle of the house olive oil (or several) on each table and a small dish to dip your bread and local cheese.
Oh, I forgot to mention the bread in Portugal…words cannot describe.

Cartuxa

Near the gorgeous town of Évora, Cartuxa is a large state-of-the-art computerized winery built for 10 million euros on the Quinta de Valbom in 2006. Cartuxa has left the facade of its history as a former Jesuit house which became a national treasure in 1755. Cartuxa came about due to a foundation - Fundação Éugenio de Alemeida - set up by philanthropist Vasco Maria Éugenio de Alemeida a wealthy landowner who died in 1975 and had no children. His charitable foundation was set up in 1963 to aid in local church upkeep, for community support and for schools and the University of Évora. The foundation also has cattle, cork forests, olive trees and olive oil production as well as 6500 hectares of land of which the Cartuxa vineyards, DOC of Alentejo~Évora, are part of.
The Cartuxa wines fall under four labels starting with the regional entry label EA moving upward to the DOC labels of Foral De Évora, Cartuxa and Pêra-Manca.
In total, three million bottles are produced each year.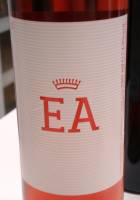 EA White, Alentejo, 2007 is both fresh and creamy with bright citrus, floral and tree fruit aromas. It is easy drinking with an almost oily texture lovely creamy, ripe fruit and spice flavours as well as rounded acidity on the palate.

EA Rosé Castelão, Alentejo, 2007 is a pretty rosé coloured wine made from Grenache and Syrah and has aromas of summer berries – particularly strawberry, lovely floral notes from the Grenache. Its very bright with just a hint of sweetness and flavoured with red berries and citrus peel.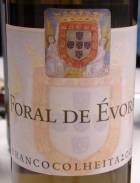 EA Selection Red, Alentejo, 2007 is a blend of Trincadeira, Arogones (aka Tinta Roriz or Tempranillo in Spain) and Castelão. It has ripe, upfront fruit aromas – plums and black cherry with spice. The texture is smooth and the wine shows surprising integration and age for one so young – hints of dried fruits, cedar and fruitcake spices.
Foral de Évora Vinho Branco, Évora~Alentejo DOC, 2007 is Assario (Malvasia), Roupeiro (aka Serial) and Arinto. It has earthy and mineral aromas with honey, pear and melon. Weighty and creamy on the palate with more complexity than the EA wines its smooth with honey,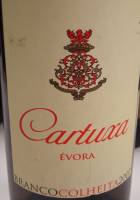 minerals, creamy white fruits and citrus on the finish.
Foral de Évora Vinho Tinto Évora~Alentejo DOC, 2005 blends Trincadeira, Alicante Bouschet and Arogonez for the delicious aromas of dried cherries, sweet spices and cocoa. Its smooth and supple with good intensity and linger and loads of spice on the palate as well as oak flavours and drying tannins on the finish.
Cartuxa Vinho Branco Évora~Alentejo DOC, 2007 blends Antão Vaz, Roupeiro and Arinto to make this ripe wine. Aromas of tropical fruits, melon, minerals and honey, a creamy palate – fresh and rounded – citrus, spice and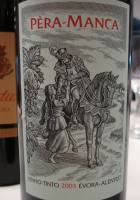 mineral flavours with a zesty finish.

Pêra-Manca Vinho Branco Évora~Alentejo DOC, 2006 is a split between my two darlings - Arinto and Antão Vaz showing round buttery aromas, pineapple and caramel, pears and melon. The palate is quite lush and rounded with complex layers of spice and fruit, nuts and pears. The finish lingers admirably.

Pêra-Manca Vinho Tinto Évora~Alentejo DOC, 2005 blends Trincadeira and Arogones into this ultra-premium wine. Its savoury – char-grilled meaty tones, bacon fat, fleur de sel and dark fruits. This wine needs food and perhaps a few more years to soften and smooth out. The 2003 is also big, dark and ripe – its fresh, laden with dark fruit, chocolate and spice - complex and layered with nice acidity – drinking nicely now.
Cortes de Cima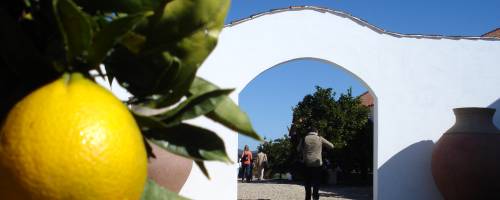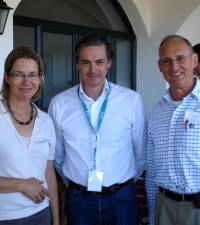 I first tasted the wines from the Cortes de Cima Family Vineyards, in spring 2008 at the Vancouver Playhouse International Wine Festival. I was wowed by their ripe fruit and bright new world styles – never knowing I would be fortunate enough to visit them in just seven months. Cortes de Cima is owned by Carrie and Hans Kristian Jorgensen. Carrie's grandfather father moved to New York in the late 1800s from the Azores. Hans was an engineer in Malaysia – growing cocoa, tea, coconut and palm oil when he and Carrie met. Their choices were many but they settled in Alentejo, in Vidigueira, where they started from scratch and planted their vines. The total estate is about 365 hectares of which just over 100 are Carrie and Hans Kristian Jorgensen
with Coutinho (middle)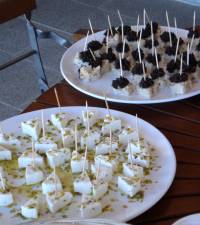 under vine. Cortes de Cima does what it can (including illegal Smart Dyson trellis systems) to cut back on chemical use in the vineyards. They also have south facing solar panels to assist in energy collection and recycle their winery waste water. The wines have a distinct new world style – fruit forward but still balanced and food friendly – a trend I noticed in Alentejo.
Cortes de Cima is a lovely, quaint estate dotted with citrus trees and flowers. It has a special occasion kitchen and dining area where they served delicious house-made olive tepanade and local soft cheese as well as typically wonderful Portuguese breads.
soft local cheese drizzled with olive oil
and fresh olive tepanade on bread cubes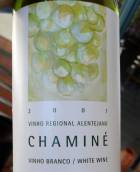 Cortes de Cima 'Chaminé' Vinho Branco, Alentejo 2007 is an aromatic and satisfying white blend of Antão Vaz, Arinto and Verdelho. It shows vibrant tropical fruit aromas, honey and floral tones, juicy melon and pear on the nose and in the mouth - it's creamy, yet bright on the palate with lovely fruit expression and zest flavours on the finish. Delicious
Cortes de Cima 'Chaminé', Vinho Tinto, Alentejo, 2007 is a blend of Aragonez (aka Tempranillo in Spain), Syrah,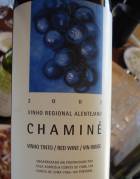 Touriga Nacional, Trincadera and Cabernet. Think warm blueberry, sweet vanilla and coconut with undertones of raspberry. Its juicy and ripe, with sweet fruit expressions, vanilla and cedarbox spices on the palate. Very easy-drinking.
BC private wine stores Chaminé 2006 vintage sells for about $20

Cortes de Cima, Alentejo, 2005 combines Syrah, Aragonez, Touriga Nacional and Cabernet to make this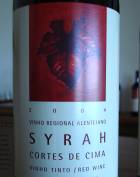 earthy juicy red with cherry/berry notes, smoky, savoury tones and spices. It's medium-full bodied, smooth and fresh with a polished finish.
about $30+ BC private wine stores
Cortes de Cima Syrah, Alentejo, 2004 is a sweet ripe Syrah with raspberry and blueberry fruit and undertones of saddle leather, savoury herbs and earth. Its smooth, full-bodied and fresh on the palate with loads of juicy berries and chocolate. Yummy.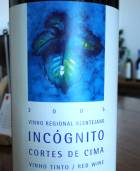 coming soon to BC

Cortes de Cima 'Incognito', Alentejo, 2005 is made from 100% Syrah, only in the best vintages. It has savoury aromas of leather, forest floor, herbs and a bit of lactic undertones. The fruit is dark and plummy, with violets and floral notes. Creamy and ripe fruit on the palate, cedar box and peppery spice flavours combine to make this wine smooth and elegant.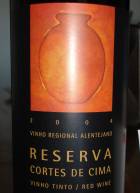 Cortes de Cima Reserva, Alentejo, 2004 blends Aragonez, Touriga Nacional, Syrah and Cabernet Sauvignon in this premium wine. Ripe dark plums in chocolate, coffee and sweet dark berry aromas. Powerful and intense with peppery fruit, layered flavours and ripe tannins. Very good.


Herdade Do Esporão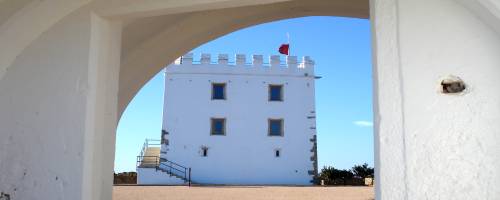 Looking at the Esporão Tower built in the 1400s to watch for attacking Moors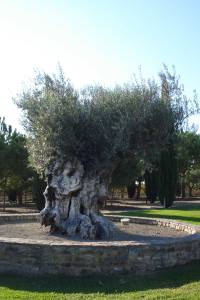 Herdade do Esporão is the oldest estate in Portugal which has quite a colourful history. From the Esporão tower built in the later 1400s to watch for attacking Moors to the recent revolution (1975-1979) when the lands were seized and occupied.
In 1980, the owners of Herdade Do Esporão – Finagra - were handed back the seized lands but all grape production had to be turned over to the local co-op. In 1987 that law was also overturned and full control was in the hands of Finagra – within four months the winery was built and today production is an astounding 15 million bottles per year under chief Australian winemaker David Baverstock.
Esporão is a stunning property, its buildings are of traditional design to match the whitewashed turreted Esporão tower down the road. It also has a large man-made lake for use in vineyard irrigation as well as a wine shop and wine bar and a restaurant. a 400 year old olive tree that sits next to the Esporão tower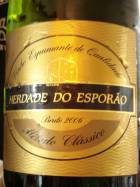 Herdade do Esporão Espumante, Alentejo is a blend of Verdelho and Antão Vaz. It has rich aromas of honey and apple aromas and a fresh crisp palate with a smooth mousse, creamy finish and its very, very tasty.

Esporão Reserva White, DOC Alentejo, 2007 is a white blend with primary Antão Vaz . It has sweet and ripe aromas of tropical fruit, exotic flowers, vanilla and spice. The tropical tones flow through to the palate with golden pineapple, minerals honey and citrus flavours. Gorgeous.
The Herdade do Esporão'Vinha da Defense' Rosé,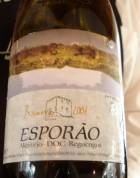 Alentejo, 2007 is a bright cranberry hue with sweet aromas, candied strawberries, spiced citrus peel, cedar and pine. Crisp citrus flavours with pomegranate and rhubarb hints. A blend of Syrah, Touriga Nacional and Arogones.
Esporão Reserva Red DOC Alentejo, 2005 is a very tasty blend of Trincadeira, Arongones (aka Tinta Roriz, aka Tempranillo) and Cabernet Sauvignon. It shows Ripe black cherry and sweet berry fruit, vanillin oak, spice and a fine seam of chocolate running throughout. Good acidity on the palate, its flavours are cherries, chocolate and tobacco and fine tannins linger on the finish.

The 2006 of this wine also has some Alicante Bouschet and it's a powerful wine – lush and ripe – with jammy aromas of blackberry, coffee and chocolate. Luscious on the palate with rich dark berry fruit an opulent texture, juicy freshness, chocolate and vanilla flavours and powerful but ripe tannins. Delicious.
Herdade do Esporão 'Monte Velho' White, 2007 is a blend of Roupeiro, Antão Vaz and Perrum showing a very fruity character or tropical aromas, honey and floral with exotic citrus. It has a lovely weight on the palate with soft round acidity and loads of citric flavours and hints of spice.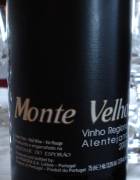 Herdade do Esporão 'Monte Velho', Alentejo, 2007 – The Monte Velho wines are the largest brand selling on the domestic market. Light,fruity aromas, cherry and spiced red berries it's earthy and sweet with hints of leather and spiced tobacco – very easy drinking. A blend of Trincadeira, Aragones and Castelão.
Herdade do Esporão Touriga Nacional, Alentejo 2005 has fragrant floral and deep berry tones. It's velvety and fleshy on the palate with more floral hints and spiced mocha. Very good.

Herdade dos Grous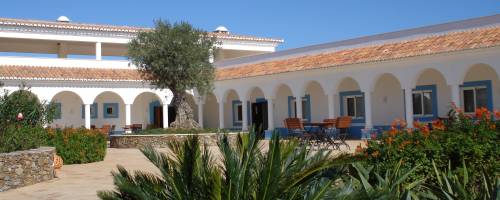 Herdade dos Grous' tag line is "Between Heaven and Earth" and who am I to argue. I visited this Baixo estate on the last day of my trip. In fact it was the last winery in Portugal I visited. It was a hot, dry Alentejo day and Herdade dos Grous rose like an oasis from the arid terrain, painted pristine white with Mediterranean blue trim it was as cool and crisp looking as its manmade lake. This estate has 70 hectares of vines of which 90% are red. They have been experimenting with non-traditional Portuguese grape varieties like; Nebbiolo, Sangiovese, Semillon and Vermentino as well as traditional varieties. Its a partially open winery, fermentation tanks reside beneath a roof, with surrounding walls open to allow for Alentejo winds to naturally cool the tanks. Like most Portuguese wineries, stainless steel Legares (low, foot trodding tanks) are used in a modern, mechanical way but in Herdade dos Grous they are round rather than the usual rectangular shape I saw. The vineyards were planted in 2002, the first vintage was (stunningly) in 2004 and the final winery was built in 2005. Grous believes in Moon Harvesting, a somewhat confusing science which tells them the perfect time to pick their grapes for optimum flavour and ripeness. Less perplexing though is enotourism, which is alive and thriving at Herdade dos Grous as well. Across the lake is their country house with 24 rooms. There is a restaurant at the winery or at the inn as well as a swimming pool and like nearby winery Casa Santa Vitória you can sign up with Emotion Outdoor Activities to ride horses, go up in a hot air balloon or drive the vineyards on motorized quads.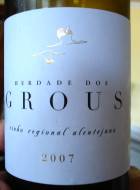 Herdade dos Grous White Wine, Alentejano, 2007 blends Antão Vaz, Arinto and Roupeiro into this clean, tropical and citrus-y wine. It has an almost oily texture with great fruit expression and clean fruit/citric flavours. Great paired with sheep's milk cheese and toast with olive oil and tepanade.

Herdade dos Grous Reserva White Wine, Alentejano, 2006 is an oak fermented and aged blend of Antão Vaz, Verdelho and Viognier and shows rich vanilla oak aromas, butter and tropical fruit - pineapple and some creamy pear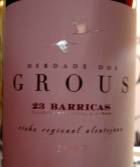 notes. The creamy, buttery flavours and oak spice run throughout the palate making this a good pairing with creamy pumpkin risotto.
Herdade dos Grous, Red Wine, Alentejano, 2007 (barrel sample - to be bottled December 2008) blends Alicante Bouschet, Syrah, Touriga Nacional and Tinta Miuda (aka Graciano). It showed intense dark fruits, rosemary and mixed savoury herbs and spice. The palate is youthful, tannins are ripe and the flavours are dense and dark with savoury tones, fleur de sel and spice. I look forward to trying this wine again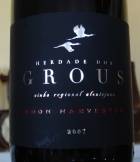 in a few years.
Herdade dos Grous '23 Barricas', Alentejano, 2006 blends Touriga Nacional and Syrah to make this flagship red. It spent 12 months in French oak barrels and has loads of juicy blueberry, chocolate and fruitcake spices. The palate is Elegant and direct with layers of powerful flavours - mixed berries, smoke, tobacco and spice with lovely, balanced acidity.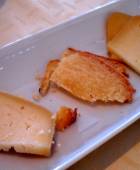 Herdade dos Grous 'Moon Harvest, Alentejano, 2007 is made from 100% Alicante Bouschet. Its a young brooding wine with earthy, charred aromas and reserved red fruit. The red fruit reappears on the palate with spice and cedar. Its fleshy but not jammy, youthful and a bit awkward right now but I look forward to tasting it again in a few years like the 2007 Red.
wines from Alentejo pair well with the local sheep's milk cheese

For more information on Herdade Dos Grous click here




Looking across the man made lake toward their country inn from Herdade dos Grous
Herdade da Malhadinha Nova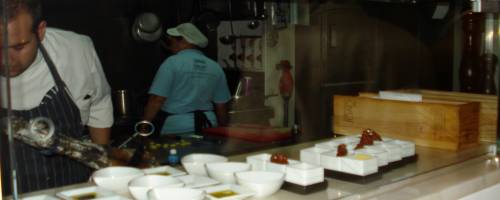 The kitchen at restaurant de Malhadinha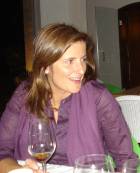 Herdade da Malhadinha was built in 1998 by two brothers and their partners.
The Soares family own a group of 14 wine shops and distribution company in the Algarve region so their love of wine comes naturally. In 1998 they purchased this 200 hectare estate just south of Beja. It was a far less modern estate with run down bards and buildings that they completely renovated. Now they have an inn, a gorgeous modern restaurant called Restaurante da Malhadinha, a wine store and winery. Rita Soares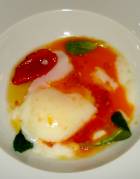 Their estate is also home to cork oak trees, cattle and the favoured flavourful regional specialty - black pig - porco preto.
The labels are adorable and memorable crayon drawings by the children of João and Rita Soares. The production is limited to the size of their small winery so the focus continues to be on quality over quantity. An agent has contacted Malhadinha and the wines will be brought into the British Columbia market soon.
Traditional tomato and egg 'soup' modernized at Malhadinha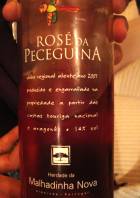 Herdade da Malhadina Rosé da Peceguina, Alentejano, 2007 is as fresh and juicy as it looks - the pink label is clean and fun and the wine is dry with juicy red berries and a hint of spice. Great as an aperitif or with starters, fish or duck.

Herdade da Malhadina Monte da Peceguina, Alentejano, 2007 - Antão Vaz with Verdelho and Arinto in this fresh, clean wine with bright, floral, honey and tropical aromas. The fruit on the palate is vibrant and tropical, the texture is quite creamy the acid soft and round. Very good.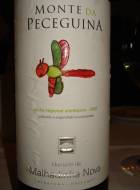 'Malhadina' Vinho Branco, Albernôa, 2007 blends the Alenrtejano white queen Antão Vaz with Verdelho and Chardonnay. This wine is buttery and spice with toasty notes and tropical fruit aromas. Rounded and creamy on the palate with earthy, musky honey notes and loads of spice. Good paired with smoked cheeses or the local Serpa sheep's milk cheese with its earthy, smoky nuances.

'Malhadina' Vinho Tinto, Albernôa, 2006 is a blend of Syrah, Touriga Nacional, Cabernet Sauvignon and Alicante Bouschet. We tasted this wine from a Magnum and it was filled with juicy red berry, blueberry, coffee chocolate, and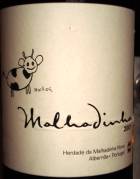 cedar flavours with intriguing minerality and solid structure on the palate. The 'Malhadina' Vinho Tinto, Albernôa, 2003 vintage had similar blueberry tones, with cherry, forest floor and woodsy aromas. The palate shows youthful fresh fruit, a hint of bacon fat but lovely structure and bright acidity with spice and integrated tannins on the finish.
Marias da Malhadinha, Alentejano, 2004 is an ultra premium wine made from the best grapes of the vintage and blends Aragones, Touriga Nacional and Cabernet. Its earthy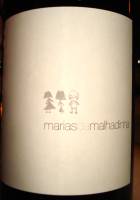 and brooding with leather, bacon fat and some fleur de sel followed by cassis and chocolate, coffee and spice. It spent 26 months in new French oak which gives it even more backbone but the acidity and freshness remains.


For more information on Herdade da Malhadinha click here


Herdade do Rocim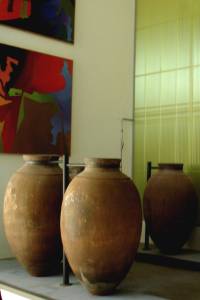 "Life is good but wine is better" is quoted on one outstanding wall in the architecturally striking winery of Herdade do Rocim. Located between the towns of Vidigueira and Cuba (where it is believed Christopher Columbus was born) this elemental winery features features water, wood, stone and metal combined in simple lines with stunning splashes of colour. Rocim has a casual/contemporary wine bar that looks out onto an open courtyard with a small theatre area and a waterfall. Above the winery an open terrace looks out over the 60 some hectares of vineyards. The winemaker, a diminutive tinkerbell sized lass places pretty stickers and ribbons on the tanks she considers her "babies" the ones who are her favourite and must be treated with care.
It is here, at Herdade do Rocim, where I attended an Antão Vaz seminar in conjunction with ViniPax (read more here). We tasted 11 different whites made from this lovely aromatic variety - from clean, crisp stainless steel only aged to ripe, buttery oak aged versions.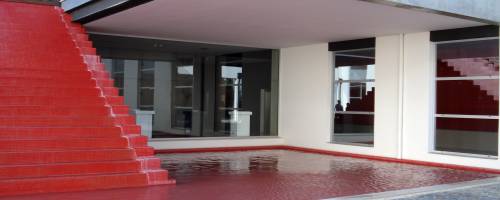 courtyard at Rocim a stair waterfall and shallow pond outside the wine bar.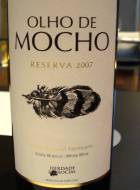 Herdade do Rocim Olho de Mocho Branco Reserve, Alentejo, 2007 is made from Antão Vaz and has an elegant, minerally nose. Peaches aromas - its fruity and floral with some honey/mushroomy undertones. The palate is has flinty flavours with citrus, a slightly oily texture and soft rounded acidity.
Herdade do Rocim Olho de Mocho, Tinto Reserva, Alentejo, 2006 is a blend of Touriga Nacional and Syrah. Its toasty and spiced with chocolate and fresh berries - the acidity is quite lifted, he tannins are ripe and linger in the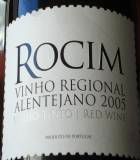 mouth.
Herdade do Rocim 'Grand Rocim', Alentejo, 2007 blends 90% Alicante Bouschet and the rest Touriga Nacional in this ultra premium wine. This wine spends 11 months in new French barrels and will spend 6 months in bottle before release. Its savoury and meaty with ripe dark fruits, vanilla tones and sweet spices with undertones of bacon fat. Smooth and intense showing sweet dark fruit on the palate with flavours of blueberry, cedar, vanilla, cinnamon and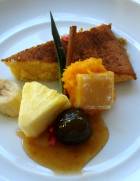 cloves. Its hot and spicy with good acidity and ripe youthful tannins. Impressive.
traditional egg based 'sweets' fluffy cakes with candied plum and fruit
For more information on Herdade do Rocim click here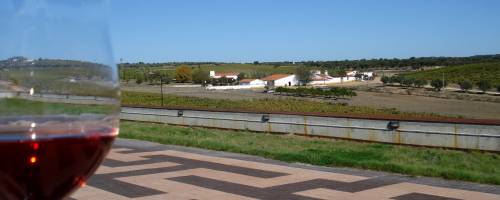 a glass of rose and looking out over the vineyards at Herdade do Rocim
Casa de Santa Vitória


The vineyards and winery of Santa Vitoria alongside the Hotel Vila Gale Clube - enotourism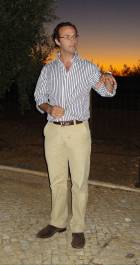 Casa de Santa Vitória is owned by a Potuguese hotel chain called Vila Gale (I stayed at one of their hotels - Vila Gale Opera while in Lisbon) and the winery resides on the property of Vila Gale Clube de Campo about 25 km from the town of Beja. Here, in Alentejo there is a fresh feel to this resort where outdoor activities and "Enotourism" are the focus. Besides tasting the wines of Santa Vitória you sign up with Emotion Outdoor Activities to ride horses or go ballooning, take 4-wheel all terrain vehicle tours, golf, clay pigeon shooting or play water sports, there is also a bullring as well as a lovely spa - and there are lots of good looking young men - ladies.
They have a total of 1600 hectares of land on which 100 hectares (plus 30 more recently) is planted vines and nearly 100 hectares of planted olive trees (delicious olive oil), animals and grains as well as the largest artificial lake in Europe. Of the 70,000 bottles of wine Santa Vitória winemaker Bernardo Cabral
produces each year 30% are white and increasing
according to winemaker Bernardo Cabral.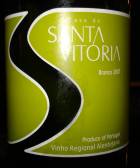 Santa Vitória Vinho Branco, Alentejo, 2007 is a blend of Arinto, Antão Vaz, Roupiero and Chardonnay. It is fresh and crisp with citrus and tropical fruit and hints of floral and spice. A nice aperitif wine or with starters.

Santa Vitória Touriga Nacional, Alentejo, 2006 is rich and smooth with sweet berry and chocolate. Its jammy and juicy, a new world style with spiced vanilla tones. As its so fleshy and ripe on the palate it makes this wine very easy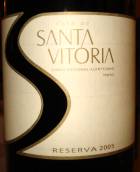 drinking.

Santa Vitória Reserva, Alentejo, 2005 blends Touriga Nacional, Cabernet and Syrah to make a wine with juicy dark berry and plummy fruit, tobacco, coffee and mixed spice. It has ripe, liqueur-like intensity, it's supple and smooth with polished tannins.

Santa Vitória 'Inevitável', Alentejo, 2004 is a blend of 50/50 Touriga Nacional and Merlot in this ultra premium wine.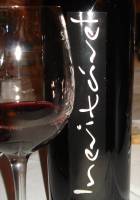 Its rich dark and brooding with black cherry and plums, savoury tones and bittersweet chocolate. Its powerful on the palate with earthy, tobacco, cocoa and spice with fine tannins throughout. The finish continues on...
For more information on Casa Santa Vitória click here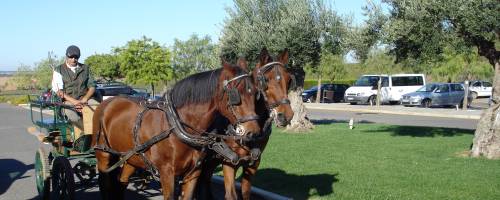 A lovely way to visit the vineyards of Santa Vitória in carriage with Emotion Outdoor Activities

Vinipax 2008 - Wine and Sensations from the south of Portugal.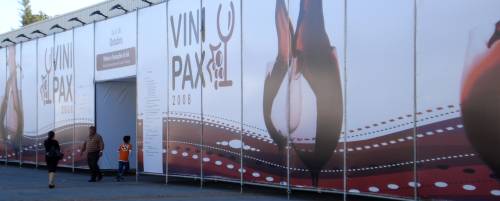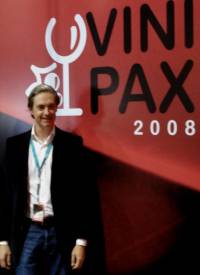 Anibal Coutinho (right) the Technical Director of ViniPax, is a friend, wine journalist, author, enologist and an integral part of ViniPax. Coutinho is nurturing ViniPax it into a larger wine event each year.
The name ViniPax is a blend of Vini (wine) and Pax Giulia which is the historic Roman name of Beja. Although still in its infant stages (next year will be its third) ViniPax could some day prove to be one of the most important wine events of the Iberian Peninsula, especially with a new airport in Beja due to be completed spring 2009.

After my tour of Portugal in October I joined a group of international journalists at ViniPax in Beja on the 24th-26th, where we tasted an broad range of wines from around the south of Portugal.
Our group of 12 journalists, members of F.I.J.E.V Anibal Coutinho
(International Federation of Wine and Spirits Journalist and Writers),
judged the top wines of
ViniPax and selected two winners - a white and a red.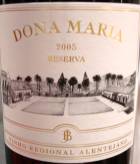 The white (vinho branco) was from Ribatejano, Quinta da Alorna, 2007 a blend of Fernão Pires and Arinto. This was a fresh bright white, with crisp citrus aromas. The palate creamy with tropical notes - melon and stone fruits - and just a hint of sweetness from the fruit.

The red (vinho tinto) was from Alentejano, Dona Maria Reserva, 2005, a brawny blend of Alicante Bouschet, Petit Verdot and Syrah. Powerful and ripe featuring creamy berry fruit, menthol, spice, dark floral notes, tobbacco and cedar box. This is a wine that will taste more delicious after several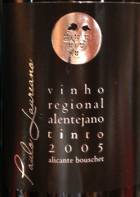 more years.

But, wandering around the room at ViniPax 2008 I found a couple of my own favoriteslike the Paulo Laureano Vinho Regional Alentejano Alicante Bouschet, 2005 from the sub-region of Vidigueira. A commanding wine with intense black cherry and berry, dark floral, chocolate, spice and powerful but ripe lingering tannins.

The Henrique Uva Alfaraz Reserva, 2007 Antão Vaz is everything I love about the gorgeous, warm-climate-loving, white Antão Vaz grape. Ripe tropical fruit notes, exotic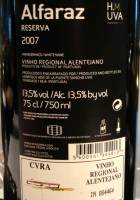 flowers and spice.Lovely weight on the tongue, creamy texture yet crisp, citrus-y and spiced with mouth-watering acidity. Vibrant!


And the Herdade das Servas Vinhas Velhas, 2005 made from Alicante Bouschet and Touriga Nacional is a powerful display of what Alicante Bouschet can do in this region - ripe berry fruit, powerful and structured with firm young tannins this wine is worth a revisit in a couple more years.



Looking out over the quaint hilltop town of Beja
Link to Part 1 of "Portugal is knocking - Beiras, Estremadura & Ribatejo"


---