Articles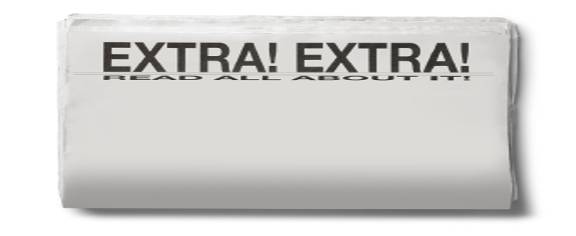 ---
Tinhorn Creek - celebrates 15 years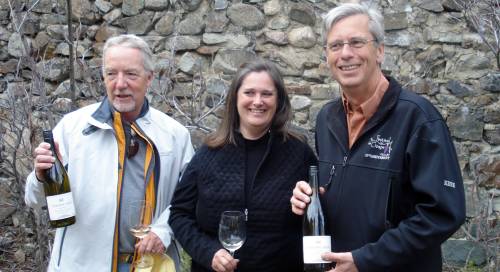 Posted May 6 2009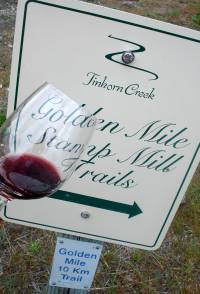 Mid-day on a warm spring day in Vancouver I hopped onto a small jet heading toward a much cooler Okanagan Valley with a handful of Vancouver wine trade.
The irony of course, that a generally warmer area like Oliver and the Golden Mile should be warmer and sunnier made me hesitant to leave the sudden spring we had finally received.
But the trip would be worth the chill in the air because Tinhorn Creek had plenty planned to introduce us all to a new label, a new logo and best of all a birthday party, mountainside. A mountainside that we hiked up, over the snake fences and past the bear wires and the deer fences...
From Tinhorn Creek's Golden Mile location, just south of Oliver BC, we trekked while Ken and Sandra Oldfield introduced us to some of the local fauna of the region. They have been working with The Land Conservancy to ensure the region is protected - and that means snakes too. Hand in hand with conservation is
sustainability - something I've been seeing around
the world - wherever I travel. And although the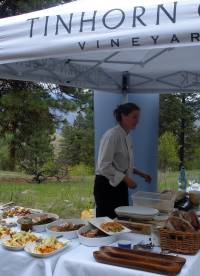 importance of sustainability starts local, it is evident that it has reached a global level and we all want our plant to survive, be healthy and thrive (not as we have been treating her). Wineries produce an amazing amount of waste, water and packaging are a big issue but so is spraying, and use of harmful fertilizers and pesticides. Tinhorn Creek like so many wineries I have seen are being good citizens of the earth. We all want wine, and Tinhorn wants to make wine (they do, very good wine) so they are taking the steps in the vineyard; composting their own pomace (from the leftover grapes, skins and seeds), cover crops between vine rows and minimal herbicides, fungicides and pesticides (less use is needed in a desert climate like the Golden Mile). They are also working on new sustainable practices for the future...things like biodiesel for equipment and replanting even more native shrubs and grasses.
But from a consumer perspective, what we see is the glass in our bottles (35-50% recycled) and recycled Dana of Joy Road Catering
shipping palettes. We also see the new labels Tinhorn has designed - a simpler cleaner style in cream and gold with the recognizable stamp of the Tinhorn Creek snaking down the mountainside...

When Sandra Oldfield accepted Ken's proposal and decided to leave her native Sonoma County for the wilds of the Okanagan and make wine they laughed in California. Well look who's laughing now. We are, with glee, in celebration that Tinhorn has managed to continue to do what they set out to do. Make good wine.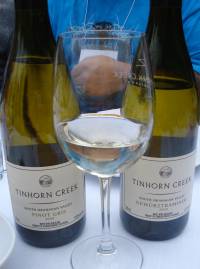 The new label was launched May 1st along with the fresh 2008 vintages of the delicious classic, aromatic Gewurztraminer (a touch drier than last vintage), the crisp Pinot Gris (both $16.50) and the Oldfield Series (formerly Oldfield's Collection) 2Bench White, the always anticipated blend of Semillon, Chardonnay, Sauvignon Blanc, Viognier and Muscat is under the new label too($22.99). The previous label ( the yellow Oldfield's Collection) will be fazed out as wines are released. And some of the best news I heard that day was that an upcoming Oldfield Series Pinot Noir will be released - but you'll have to wait because they are going to cellar it for you....It will be released in 2012!

In the interim I highly recommend the 2005 Oldfield's Collection Merlot while we wait for the 2006 Syrah and the the outstanding 2007 Oldfield Series 2Bench Red (release date fall 2010).
Happy 15th Birthday Tinhorn Creek!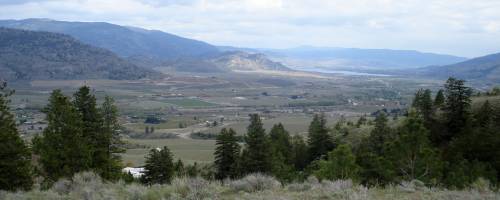 view from the Golden Mile Bench southeast toward Osoyoos - Black Sage Bench across
photo top: Bob Shaunessy, Sandra Oldfield and Ken Oldfield (partners in Tinhorn Creek)
---