Articles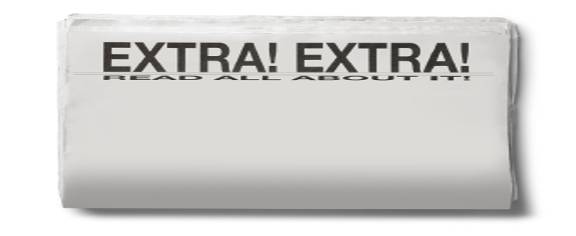 ---
Five days, 3900 wines, black teeth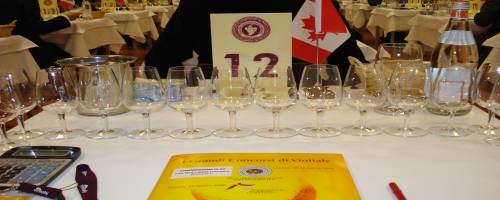 commission 12 - the Canadian judge
Have you ever wondered exactly how a wine competition is run?
What are the processes, who are the judges, what are the qualifications for a winning wine? Is there a secret to winning or a style that stands out to a judge's palate?
Well, I've certainly wondered about all of those things. Small competitions aside, based solely on local wines, how does a commission of tasters decide what the best wines are when comparing wines from all over the world?
Those questions (and many more) were answered for me during the last week of April when I was asked to be a judge at the world's largest wine festival – Vinitaly.
This annual festival is utterly mind-boggling in size. Held each spring in Italy, around 150,000 people storm the beautiful north-eastern city of Verona pouring into the Veronafiere and the 14 additional buildings that house wines from the regions of Abruzzo to Umbria.

I Grandi Concorsi di Vinitaly
But before Vinitaly, before the wine arrived and the crowds flocked, a group of 105 journalists and oenologists from around the world gathered to blind taste, analyze and score 3700 wines submitted by producers from virtually every wine-making region on the planet. It's no small task to organize such an event. Known in Italian as I Grandi Concorsi di Vinitaly, the Concorso Enologico Internazionale (International Wine Competition) now in it's 16th year, was about to begin.



a snapshot - just a few of the wines hrough the window into where the wines are stored, waiting for judging and already separated into commissions
The Judges
The judges were a mixture of oenologists and journalists from all over the world. The journalists represented newspapers, magazines, websites and sommelier associations from Russia, China, Romania, India, Norway, Sweden, Korea, Vietnam, USA, Canada, Australia, Estonia, Bulgaria, Mexico, Brazil, Netherlands, Japan, Singapore, Malaysia, Slovakia, Spain, Taiwan, Portugal and Israel. The oenologists traveled from France, Argentina, Chile, Germany, Spain, Switzerland, Slovenia, Portugal, Brazil, Austria, Greece and the vast majority came from all over Italy – two of those were women. 105 judges in total and surprisingly (and much to the glee of the Italians) there were 20 women involved – primarily journalists.
Something I noted and must point out is the importance of having such a large group of judges from around the world. Primarily because our palates are different – sometimes very, very different. In general - those of us from the new world and those judges who are younger are used to the oaked Chardonnays (balanced please) and lush, jammy wines. Whereas my fellow judges from certain parts of the EU and from Italy are familiar with more reserved wines, balanced, elegant and with higher acidity.
Having diverse palates, levels the playing field for the broad range of wines that were represented in this competition. I sat between two young Italian oenologists who were members of my commission throughout the 5 days and we often compared our scores (with hand gestures and choppy Italiano-Engish) of the wines after each judging session. Mostly our scores were within three points of each other but every so often we would argue over a range of 10 points in a wine. Either way, at the end of each session each wine had received five scores from our commission and as always the highest or the lowest scores were disregarded in case of extreme palate differences.

The Rules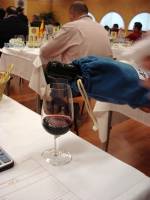 For the wineries and the producers, the rules are simple; as many wines can be entered as desired - in any category. Six samples must of each wine must arrive - in case of corked bottles, and, in case the wine does extremely well and makes it to the final round of the competition. The top scorers in each category go on to the second round of tastings and can possibly win a gold, silver or bronze medal as long as their average score is higher than 80 points out of 100. And even if a producer does not win a medal they can wine a Special Prize "Vinitaly 2008" if they obtain the highest scores of any wine from their country – as long as at least 10 different producers from that country have submitted.
my sommelier pouring a wine during a judging session
For the judges, the task was much more intense. First we were broken into 21 commissions' (groups) of five. Each commission was comprised of oenologists and journalists seated in a row, front to back so we could not see any facial expressions on our fellow commission members. Every judge was stationed at their own table with name tag, country of origin flag, spit-bucket, bottled water, bread, empty ISO glassware (or Champagne flute depending on the wines), a calculator, red marker, a folder with rules and a list of each session's wines. Now, to be clear the wines were not listed by name but had been methodically and carefully wrapped and numbered so no one could see the bottles. Each day we had four sessions of blind tastings - two in the morning and two in the afternoon. Each session had 12-13 wines and we were given about 4 minutes to judge each wine. The wines were divided into like groups. These groups were divided into still and sparkling wines….

Still Wines
These two categories were again divided into two broad classes being; a) wines of origin (EU v.q.p.r.d) b) other wines with geographical designation. From there the wines are again divided into eight groups: 1) white wines 2) white wines matured in oak barriques or fined in oak 3) red wines produced in the last three vintages – 2005, 2006, 2007 4) red wines four-six years after harvesting – 2002, 2003, 2004 5) red wines harvested over six years ago – 2001 and prior 6) rosé wines 7) naturally sweet wines 8) liqueur wines.

Sparkling Wines
Likewise, sparkling wines were broken down into two broad classes: a) sparkling wines of origin (EU v.q.p.r.d) b) other wines with geographic designation. From there the sparklers were divided into three more categories: sparkling wines made in the charmat process (fermented in a glass-lined tank) b) sparkling wines made in the traditional method (bottle fermentation) c) sweet sparkling wines.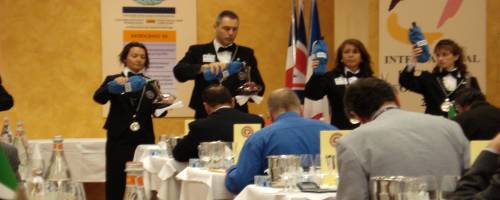 sommeliers decanting older wines
The Process
Each commission was served a different wine with a different number corresponding to a list in front of us. Each of the five commission members had the same wine poured by their own sommelier. Each commission had its own sommelier. The pouring of each wine, into each glass was an orchestrated ballet and was poured in synchronicity row by row. As we judges visually inspected, sniffed and then tasted each wine we had carte blanche to put up our hand to demand a second bottle if we felt it was corked or faulted. Since we were unable to talk during the tastings we did not have to confer with the other commission members. But, there was never a time when either I or my fellow oenologists did not put up our hands in unison when we found fault in a wine.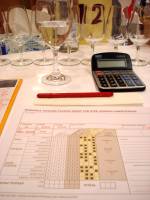 During the blind tasting the wines were judged by colour, intensity and clarity.
They were than scored on genuine aromas, intensity, refinement and harmony and on the palate by genuine flavours, intensity, body, harmony, persistence and after taste as well as a final overall score. Basically, how I score and review wines on winescores.ca.

score sheet commission 12
The Results
There were more samples submitted this year than ever before yet less awards and medals were given in an attempt to ensure the quality of the Vinitaly competition. 100 medals were awarded and the 2008 "Grand Vinitaly" award went to German producer: Divino Nordheim – Die Winzergenossenschaft - Nordheim, Bayern. The "Grand Vinitaly" award is considered to be the most prestigious of the competition and is awarded to the winery that achieved highest scores for two of their submitted wines that won medals.
Countries taking part in the XVI International Wine Competition:
Albania, Argentina, Australia, Austria, Brazil, Bulgaria, Canada, Chile, Cyprus, Croatia, France, Georgia, Germany, Greece, Israel, Italy, Lebanon, Malta, Mexico, Moldavia, Portugal, Czech Republic, Republic of San Marino, Rumania, Slovakia, Slovenia, Spain, United States of America, South Africa, Switzerland, Turkey, Hungary.
Those winners will be posted on the website www.vinitaly.com

The Conclusion
At the end of five days of intensive judging we had tasted 3,905 wines as a whole. Italian wines were the obvious winners but gold medals were also won by France, Germany, Spain, Croatia, Canada, Chile and Australia. The number of corked or faulted bottles was 191 (about 3.9 % of the wines) and the sommeliers who diligently poured the competition wines each walked over 58km carrying and pouring wines throughout the competition days. Over 24,000 glasses and 800 decanters (to decant the older vintages) were used.…
And my teeth were in desperate need of some serious bleaching.



---
When this Royalty Comes to Town they Bring Wine!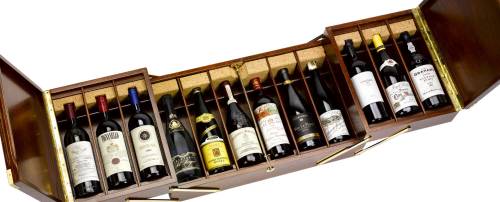 posted March 18 2008
by Daenna Van Mulligen

Each year an elite group of "wine royalty" converges on a different city in the world. This elite group consists of the planet's premium wine families.
The Primum Familiae Vini (the first families of wine) produce internationally recognized wines known to represent tradition and history in the world of wine.
It's a wine weenie's dream team.
The mandate of the PFV is to support family wine business, share business knowledge and viticultural/oenological information and promote respect for terroir.
The dream for this team was conceived in 1991 when Miguel Torres and Robert Drouhin held an informal meeting (over wine, one would assume) and, as it came to fruition Robert Mondavi (no longer a member), James Symington and Piero Antinori were the first to join in.
Now, more than 16 years later the PFV now holds a membership of 11 of some of the most elite European families whose wines are iconic, they are of premium quality and whose power and passion is unquestionable.
Each of these individual families (through invitation only) has been asked to join - they consist of: Antinori, Joseph Drouhin, Hugel & Fils, Perrin & Fils, Tenuta San Guido, Chateau Mouton Rothschild, Egon Muller Scharzhof, Pol Roger, Symington Family Estates, Torres and Vega~Sicilia.
On March 10, 2008 eleven family members of the PFV chose Vancouver for an intimate tasting and lunch with wine media at the famed Il Giardino Restaurant followed by a more extensive tasting at the Four Seasons. The next evening - also at the Four Seasons - a Gala Dinner and Charity Auction for 240 people was held. Tickets for that event were $350 each and proceeds went to the BC Mental Health Foundation. A stunning case of wine containing a premium wine from each of the houses was auctioned off. (see photo above)
It was the first time the PFV has come to Vancouver, having spread their love and wine around the world to cities such as: Valencia, Singapore, Mumbai, Moscow, New York, London, Bangkok…
Along with them, each family brings library wines to showcase the quality and typicity of their premium wines and to discuss their individual philosophy and terroir. They see each other several times per year and have become somewhat of a family themselves – something that is evident in their cajoling and sibling-like banter. And, after being seated smack in the middle of the French trio of Julien de Rothschild, Thomas Perrin and Etienne Hugel it made me seriously wonder who enjoys these events more – we wine geeks or the PFV families themselves…
Here are the 22 wines we tasted:
Champagne Pol Roger - visiting member: (and this years PFV president) Hubert de Billy, Epernay France.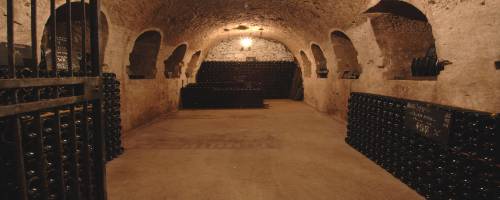 caves of Pol Roger

Cuvée Sir Winston Churchill 1998 – The 1998 tete de cuvée (top blend) has white floral, fresh apple and pear aromas, warm toasty notes, citrus and minerals with perfect tiny bubbles. It has a creamy, rounded texture with citrus and leesy flavours, mouth-watering acidity with lingering zest and minerality. Fresh.

Cuvée Sir Winston Churchill 1988 – Softer aromas appear on the 1988 than on the 1998 cuvée - pear and buttery notes with toasty undertones and continuous bubbles. On the palate its wonderfully creamy – the smoothness lingers with hints of ginger and citrus tones on the finish.


Joseph Drouhin – visiting member: Laurent Drouhin, Beaune France.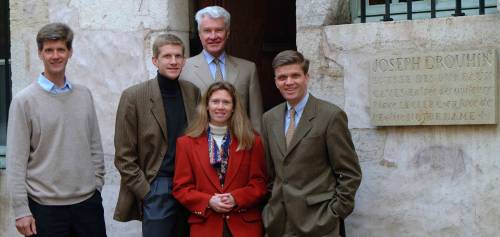 The Drouhin family with Laurent second from left, father Robert-top, and sister Véronique winemaker at Domaine Drouhin in Oregon

Montrachet Grand Cru Marquis de Laguiche 2004- Golden-yellow in hue the 2004 had obvious buttery aromas, with ripe pear and hints of golden pineapple, toasted brioche and nuts. Silky on the palate with creamy caramel, lemony and orange tones, minerals followed with a lengthy finish - elegant.

Montrachet Grand Cru Marquis de Laguiche 1992 – The 1997 had more rich golden-hues from age and the aromas were more reserved – less fruit forward more earthy and oxidized. Aromas are of roasted pears, honey and peaches with sweet, layered honeyed flavours on the palate. Weighty and mysteriously seductive on the tongue with lingering soft spices - gorgeous.
Antinori – visiting member: Alessia Antinori, Firenze Italy.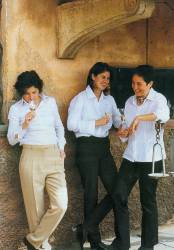 Solaia 2004 – A bright-warm ruby colour wit profound aromas; plums, maraschino cherries, earth, truffles, chocolate and dark floral notes. Full and beautiful in the mouth, smooth and earthy nicely integrated with fresh fruit then lingering cocoa and coffee flavours on the finish.

Solaia 1999 – Shows a richer colour than the 2004 with just a hint of age and aromas of dark cherry and plum with undertones of berries and minerals. Classic Italian power and elegance on the palate, smooth and layered flavours, pleasing acidity and a lingering finish.
The ladies of Antinori - Alessia is in the middle

Tenuta San Guido – visiting member: Sebastiano Rosa, Bolgheri Italy.
The original Super Tuscan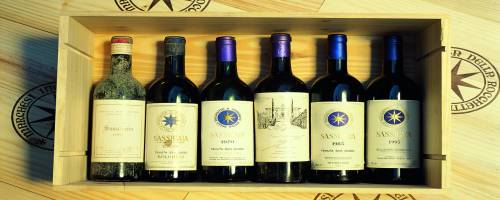 Sassicaia 2004 – A fantastic vintage, the 2004 shows cherry, banana, sweet dark floral, berries, earth and cedar. Lush and supple in the mouth with layered flavours of plums, silky cocoa and roasted coffee, fresh acidity and a smooth finish. Finesse.

Sassicaia 1999 – Aromas are cherries, preserved fruit, iodine and crushed, dried flowers. The minerality of Bolgheri shows through on the palate – dense and earthy – an elegant terroir-driven palate.
(Sassicaia is primarily Cabernet Sauvignon)





Torres – visiting member: Miguel Torres Jr., Barcelona Spain.
Mas La Plana 2003 – Sweet red fruit with a dense liqueur essence, rich dark earth, minerals, balsamic and cedar notes. Rich and elegant on the palate with ripe berry flavours and smooth tannins.

Mas La Plana 1997 – Minty herbs and pine aromas on the nose with fresh berry notes. The palate is sharper on the 1997 than the 2003 with a bright entry – loads of acidity and menthol flavours wrapped tightly around the fruit. Fine, soft tannins on the finish.
(Mas La Plana is Cabernet Sauvignon)



Vega~Sicilia – visiting member: Pablo Alvarez, Valbuena de Duero Spain.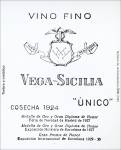 Unico 1996 – This premium Vega~Sicilia label is produced only in the best vintages. The 1996 has aromas of cherries, red berries, earthy cocoa and minerals with flavours that echo the aromas. Loads of bright acidity and terroir focused minerality with soft tannins on the finish.

Unico 1989 - Sweet berry aromas, pencil shavings, cedar and it absolutely speaks the same mineral-terroir language as the 1996. Fresh and elegant on the palate with vivid acidity and soft tannins this is an intellectual wine from one of the worlds most sought producers and Pablo is probably the quietest and shyest member of the PFV group.
(Unico is primarily Tempranillo and Cabernet Sauvignon sometimes with Malbec and Merlot)

Perrin & Fils – visiting member: Thomas Perrin, Orange France.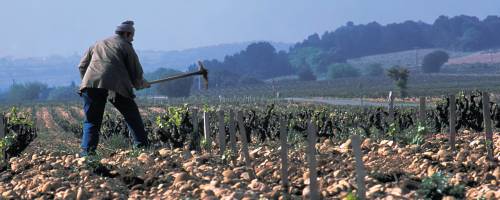 Perrin Vineyard - just look at those heat retaining stones

Château de Beaucastel Red Châteauneuf du Pape 2005 – One of my favourite wines, the Château de Beaucastel reds utilize all 13 allowable grape varieties (red and white) in the region of Châteauneuf du Pape. The 2005 has a bright ruby-berry hue with sweet berry aromas, warm spices and praline-nutty notes. It is smooth and fresh on the palate with ripe fruit, clove and pepper spice flavours showing coffee hints and fine tannins on the finish.

Château de Beaucastel Red Châteauneuf du Pape 1990 – The colour here is deeper, starting to brick with earthy dark fruit and floral aromas, rustic hints - wet leather and berry undertones. The fruit on the palate still sweet and quite youthful, it's smooth with pleasing acidity, it is medium-bodied and shows leather-y flavours on the finish.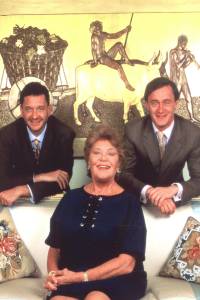 Château Mouton Rothschild – visiting member: Julien de Rothschild, Pauillac France.

Château Mouton Rothschild, 1998 – Ruby-garnet in colour with youthful aromas of cherry, menthol, bananas and herbs and undertones of pencil shavings and cedar-box spices. The palate is gentle and finessed with soft coffee, earth and more cedar box with a finish that is smooth, elegant and dry.

Château Mouton Rothschild, 1986 – Dried fruits – berry, cherry – smoke, wet leather and pencil shavings on the nose with a silky, dry palate of cocoa and earth with a lingering finish. Elegance personified, another iconic wine.

Philippe, Baroness Philippine and Julien de Rothschild
Egon Müller Scharzhof – visiting member Egon Müller – Wiltingen/Saar Germany.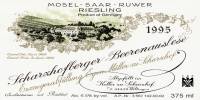 Scharzhofberger Auslese Goldkapsel 2005 – "The greatest vintage ever" Egon said.
The 2005 is a light golden-hued dessert wine with an all around intensity that will amaze you. Ripe peaches, apricot and ginger-lemon tea. The flavours echo the nose with an intense flavour profile highlighted by the sweet gingery flavours and balanced with the mouth-watering acidity.

Scharzhofberger Auslese Goldkapsel 1990 – Richer golden in colour than the 2005 with deeper aromas of minerals, lemon rind, crabapples, apricots and sweet spice. On the palate it's lush, it prickles your tongue with spice, and soothes it with ginger syrup and candied citrus rind -simply stunning.
Hugel & Fils- visiting member:
Etienne Hugel, Riquewihr France.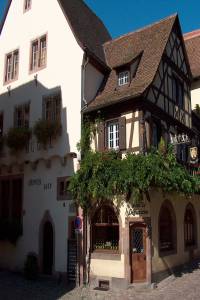 Gewurztraminer Sélection de Grains Nobles 2002 – The most select of the Hugel wines the Sélection de Grains Nobles is golden-hued with exotic spice and tropical aromas - lychee, mango, rose oil and honeysuckle with notes of musk. Liqueur-like intensity featuring apricots, honey and ginger and the earthy/musky effect of boytritis balanced with clean acidity.

Gewurztraminer Sélection de Grains Nobles 1976 – Lemon-lime, herbs and tea leaves, eucalyptus and mint, honey and did I mention mint? Slightly oxidized on the palate with lemonade flavours - age has diminished the sweetness (but not the finesse) leaving a smooth, mysterious and wonderfully seductive wine.

The tasting room and salon de degustation at Hugel & Fils

Symington Family Estates – visiting member: Rupert Symington, Vila Nova de Gaia, Portugal.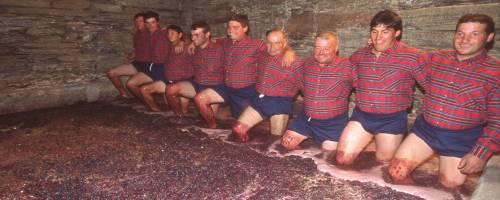 tradition at Symington
Quinto do Vesuvio Vintage Port 2005 – A gorgeous ruby hue with purple glints, the 2005 has aromas of blueberry liqueur, boysenberries and cedar. Sweet dark and intense on the palate supported with flavours of dark berries, caramel, toffee and sweet spices. Young and jubilant.

Quinto do Vesuvio Vintage Port 1980– Garnet-hued moving into brown the 1980 has melded into sweet dried fruit, cedar-box and caramel. Elegant and raisined on the palate showing dried fruits, toffee and lingering warmly with a gently spiced finish.
This is why we love aged Port.
---
Red Heads Have More Fun

posted March 2 2008
by Daenna Van Mulligen
Merriam-Webster's Dictionary – 'young turk' radical; one advocating changes within a usually established group….

A strong title? Perhaps, but Justin Lane is a part of a new generation of young winemakers – let loose in the old world and breaking rules in the new. His rapid-fire, tongue-in-cheek speak and open mindedness is contagious, and ladies, he's exceedingly easy on the eyes. But the outcome is this: handsome Aussi garagiste (maker of small batch artisanal wines which may or may not be made in his/her garage) and his mates seem to have really hit upon something in the process of hitting out against something else….
Mass produced juice.

What he and his mates hit upon…
Red Heads Studio is a co-operative, a think-tank of sorts. A group hand-picked by Lane, full-time winemakers and weekend warriors who come together at this bar converted to winery just outside of McLaren Vale in South Australia. Since 2003 this motley crew has impressed the world with their small lots. And with wine names like; Yard Dog Red- a juicy red berried, floral and spiced up blend of Petite Verdot, Merlot and Cabernet or the sweet plummy and meaty but supple Barrel Monkey's Shiraz you know you're in for not serious, serious good fun. Then there's the earthy, chocolate and beet laden Whiphand Cabernet Sauvignon and The Good Doctors Tonic; a ball buster styled, intense, layered sweet dark fruit and leathery blend of Tannat, Cabernet and Shiraz.
Imagine my surprise when at a sit-down tasting of 16 of these tooth-blackening babies I was both inspired and open mouth guzzling the Aussie-made, Italian varietals in the group. Produced under Lane's Red Heads Studio label Viottolo the Dolcetto 2007 is a coy lass all sweet and brightly berried, minty fresh with floral notes and a succulent palate. And the Viottolo Nebbiolo 2005 (this is certainly not Barolo) was brimming with dense cherry-cola and candied peel with supple blueberry pie, absolutely rocked my palate.
Then there are the Marauding Vintners…

Merriam Webster's Dictionary – Maraud; to roam about and raid in search of plunder...
A flying winemaker is just that; a winemaker who travels to various regions (sometimes from one side of the planet to the other) to make, assist or consult on a wine or for a winery. And if given the opportunity where would a crazy young winemaker in faded designer denim travel to make wine? I'm glad you asked - howze about Moldova to make Marauding Vintners Mr. Noir, a soft and earthy Pinot Noir? Where is Moldova, you smartly ask next (I had to double check myself) well, it sits above the Black Sea flanked by the Ukraine on one side and Romania on the other. If it's worth the trip I'm not quite sure, Lane makes a good enough wine for about $15 CDN and it's a conversation piece after all, but Pinot from Moldova - who knew?
And, given the chance, where else would a rebel winemaker fly to? Somewhere where wine is history, ingrained in the culture and costs more than any other region in the world? Bordeaux. So it's not surprising the 200 cases of Marauding Vintners 2004 Pommerol Lane is responsible for costs $110.00 or more a bottle - simply to pay for itself? A departure from the fruit-forward Red Heads Studio wines, the Pommerol shows classic, regional austere fruit, earth, mineral and pencil shaving aromas with grippy tannins. Good, yeah - but I'll still put my money on the RedHeads Studio stock - for now. Not that my opinion will sway Justin Lane or his troupe of Marauders or Red Heads and that's a good thing because we need winemakers like them – willing to be passionate. Wanting to save this industry from it self-absorbed status and make wine interesting while they keep the juices flowing.
People who are willing to throw spaghetti at the wall and see what the hell sticks.

But how do I get some?
There is good and bad news. The stats on these wines are both disheartening (how can I possibly get any?) and obsession causing (I must get some) with numbers like 100, 250, 350 and 400 cases produced - depending on which wine you seek.
And that's to feed the world.
But don't fear, if you are here in Vancouver, there are allotments of these wines coming our way priced between about $16 and $60 at select local restaurants and private wine stores.
Call around but I recommend you try:
Quayside Cellar in New Westminster or
Marquis Wine Cellar Vancouver.
Kitsilano Wine Cellar Vancouver
Dundarave Wine Cellar West Vancouver
Steamworks Wine Thief Store Gastown & West Vancouver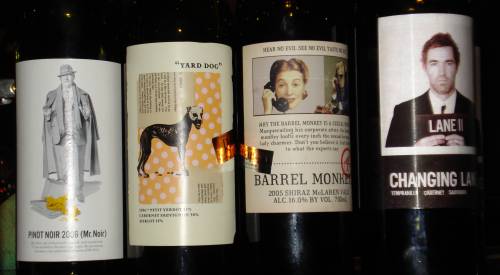 Lane - mugging for the label on the far right bottle.
---
Welcoming Italy with Open Arms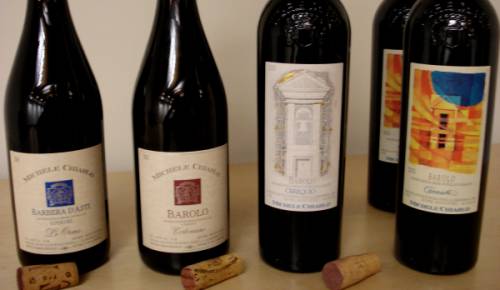 posted March 2 2008
by Daenna Van Mulligen

Your imagination is not working overtime. And it's not just your own personal discovery…Italian wines are popping up all over the place and they're certainly becoming more important to Canadian consumers each year.
Italian wine exports to the USA are still leading the pack followed by Great Britain, Russia and yep, Canada. We Canadians are becoming more savvy and more intrigued by, (and willing to try) new wines from different regions made from obscure varietals.
We are seeing a solid (and welcome) increase in wines from the more southerly regions in Italy - Puglia and Sicily especially but I'd like to see more from Sardinia, Calabria and Campania. The BC Liquor Stores website shows over 450 wines from Italy (this does not include spec or restricted items). Less than 75 of those are from southern Italy and Sicily, under 50 of those are from central east (Abruzzo, Molise and Emilia-Romagna area), just over 150 are from central west (Tuscany primarily), 100 or so are from the northeast (Friuli, Veneto, Trentino-Alto Adige) and just over 60 hail from the stunning northwest (Piedmont and Lombardy). We're all eagerly watching (and salivating) to see what happens after last weeks – Italian themed - 30th Vancouver Playhouse International Wine Festival (VPIWF).
Not just new, but established Italian exporters are hitting our Canadian palates and well-known Piedmont producer Michele Chiarlo is one of them. Chiarlo readily admits to an increase in sales in countries like China, Russia and India (because of the growing middle classes in these regions it will be a continuing trend) but he's happy to announce that Canada now ranks number two in his international wine sales. Recently, Chiarlo was in Vancouver to host a small sit down tasting featuring some of his wines. It seems to be a prerequisite to be charming if you're an Italian winemaker and Michele Chiarlo is no exception. I'll admit a weakness for the classic Aussie wine uniform - jeans and un-tucked shirts (it's so Aussie after all) but the Italians always arrive in style, suited up – silk ties are not an option. And arrive in style he did, with a lovely selection of current and (soon to arrive) vintages in tow.

Michele Chiarlo Piedmonte Italy
prices are approximates

Gavi di Gavi, DOCG, 2006 – I love this white! Made from 100% Cortese it has gorgeous, fresh aromas – peaches, sweet citrus, apple peel, a hint of rose petal and a pinch of almond oil. Its wonderfully refreshing, softly rounded on the palate with white fruit flavours and a clean, lingering finish.
$26.75 (+72359) 375ml BC/AB private wines stores
91 Points
Barbera D'Asti "Le Orme" 2005 – A brilliant ruby-cherry hue perfumed with crushed dark floral aromas, concentrated cherry and mineral notes. Soft on the palate with bright berry fruit, tobacco and peppery spice. Its lovely acidity pairs well with Italian dishes.
$23.78 (+872788) 375ml BC/AB private wine stores
91 points

Cannubi Barolo, DOCG 2003 – An intensity of sweet aromas – cherry liqueur, delicate purple flowers, warm spices and cedar. Elegant – this wine has softened with a few years and still shows fresh, but delicate, fruit. The Cannubi is feminine and bright with soft tannins on the finish. Gorgeous!
$99.20 (+606111) BC AB private wine stores
93 Points

"Nivole" Moscato D'Asti DOCG, 2006 – Lovely grapey (Muscat) notes with honey, white floral and white peach aromas that are released with the zippy bubbles. A sweet wine - dessert wine – with flavours reminiscent of its aromas as well as minerals, citrus rind and lime leaf. Balanced and clean on the finish. Like the label says "nivole" (which translates to clouds) is where you'll be sipping this sweetie.
$16.84 375ml (+400382) BC Liquor Stores, AB
90 points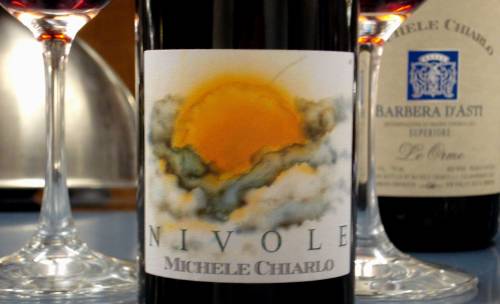 ---

Pacific Breeze Winery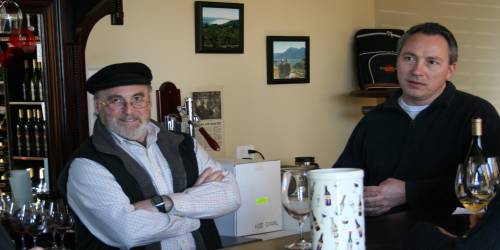 posted March 5 2008
by Daenna Van Mulligen

Few know that in a small industrial park in New Westminster BC there is a winery. Just minutes away from the Quay and historic downtown New Westminster sits the tasting room and winery of Pacific Breeze.
So, in a province where we can't get enough of our own wine, we drink it incessantly and we travel to wine country given any opportunity - is so little known about this gem? Because Pacific Breeze has fallen into the crack of our border - the grapes are from California, the wine is made in British Columbia. Which means the wines from Pacific Breeze cannot be sold as BC wines – they cannot be fall under the VQA (Vintners Quality Alliance) label and they cannot be promoted at BC wine events. They can't claim the status of California wines nor be poured at California wine tastings either.
It's a bit of a pickle really – politically speaking.
It's a shame because these guys are serious, passionate and determined to make great wine. And, they are. Owners Frank Gregus and Maurice Hamilton primarily (although not entirely) source the grapes, from Lake County, north of San Francisco in California. This inland appellation is part of the North Coast AVA (American Viticultural Area) and sits just east of Mendocino County, northeast of Sonoma County and shares its southern border with the famed Napa Valley. Most wineries in the lesser known Lake County dot the landscape around the rich soil surrounding Clear Lake and their vineyards reap the benefits of the region's rocky red volcanic earth. That's certainly part of the reason for their judicious decision to source, purchase and build relationships with the grape growers of this region.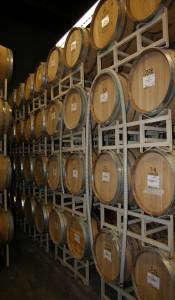 What happens next?
Right after harvest in California the grapes are loaded into refrigerated long-haul trucks and driven non-stop to New Westminster. Here, winemakers Dan and Don take over and the winemaking process begins: crushing, fermenting, blending, barrel ageing…
There's been no lack of investment in this little winery. They've invested in 210 barrels (mostly French), seven tanks and in 2006 they produced nearly 3000 cases of wine made from classic Bordeaux varietals, classic Rhone varietals and Chardonnay. When I visited Pacific Breeze in early February we tasted the current wines from the 2005 vintage and some stunning samples including a soon to be released tank sample of GSM (Grenache Shiraz Mourvedre) and a barrel sample of youthful Zinfandel with good bones and tooth-blackening extraction. These men are obsessive "red" guys, it oozes out of them. Chardonnay is a bit of an afterthought – the "closest white they can get to a red", as Maurice says. I found their 2005 Chardonnay a tad heavy on the oak but the barrel sample of their 2006 showed great promise for fruit/oak balance.

If you make it, will they buy it?
Not necessarily, flogging wine is not an easy job. And, flogging wine that confuses people with its provenance is harder yet - even as well made and tasty as the Pacific Breeze wines are. But headway is being made. I have seen the wines on the shelves at local private wine stores and the list of restaurants where the wines are sold is growing. Once people taste them – they are sold. And, the boys at PB are making a substantial effort at promotion with a regular newsletter and ongoing events on site at the winery.
To learn more about these events visit them at www.pacificbreezewinery.com. On the website you'll also find a listing of stores and restaurants that have their wines. And, if you have a few hours on a Saturday, visit their garage winery and tasting room which is open from noon-4pm each Saturday for tasting and purchasing wine.


The wines:
Pacific Breeze Chardonnay "Sangiacomo Vineyards", Carneros Ca.,2005 – Golden-hued with rich toasty aromas, ripe pear, roasted pineapple, caramel and oak spice. On the palate it's rounded and smooth with creamy fruit, spiced rum and caramel flavours.
$29.95
90 points




Pacific Breeze Cabernet Sauvignon "Hawk & Horse Vineyards", Red Hills of Lake County, Ca., 2005 – Cassis and briary fruit on the nose with undertones of cedar, vanilla and mint. On the palate it's full-bodied and smooth with luxuriant, dark berry/cherry fruit, vanilla spices and chocolate with fine, dusty tannins on the finish.
$39.95
91 points

Pacific Breeze Cabernet Sauvignon "aCURE eSTATE Vineyards", Alexander Valley Ca., 2005- Made with 81% Cabernet Sauvignon, 17.5% Merlot,5% Cabernet franc and 1% Petit Verdot it has upfront cassis, cherry and cedar aromas with undertones of vanilla, chocolate and a hint of marzipan. Lush and full-bodied on the palate showing elegant layered flavours of smooth berries with spiced cocoa and oak on the finish.
$39.95
91 Points



Pacific Breeze Cabernet Sauvignon "Signature Series", Red Hills of Lake County Ca., 2005 - This "Signature" Cabernet is made from 91% Cabernet, 8% Syrah and a ½ percent each of Cabernet Franc and Petit Verdot. Rich aromas - fresh dark berries, sweet chocolate, warm spices and vanilla. Smooth fruit on the palate, earth and minerals followed by peppery spices, tobacco and cocoa with firm tannins throughout.
This is a cellar keeper.
$49.95
92 Points


Pacific Breeze Winery and Tasting Room
# 6 – 320 Stewardson Way
New Westminster, BC


---

Take a Quaff on the Green Side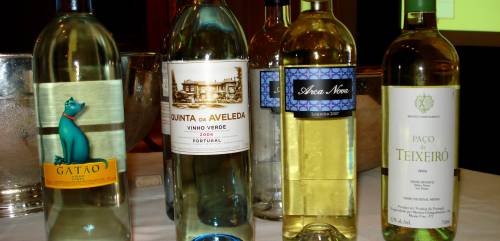 posted March 10 2008
by Daenna Van Mulligen
There are certain words synonymous with freshness when one refers to wine.
The three blancs - Pinot, Chenin and Sauvignon, and of course…Vinho Verde.
Beyond a general understanding that Vinho Verde translates to green wine few understand what and where Vinho Verde is. Perhaps the "green" in green wine refers to the crisp, youthful character that perfectly describes these fresh, low alcohol wines from the northwestern Portuguese region of the same name. And, as much as we wine geeks recognize Vinho Verde as an appealingly easy-drinking, exceedingly food-friendly wine, it's not often enough that we are able to taste them – so few are available in our market. So, when the Vinho Verde Commission blew into Vancouver last week with a fine selection of VV in tow – the local wine-y contingent happily showed up (and lapped it up) - despite the previous week's exhausting non-stop sipping during Playhouse Wine Festival.
The best part of these intensive tastings is focusing on the region itself. The terroir, the history and classic regional food pairings - soft cheeses, salads and seafood are obvious choices.
About the Region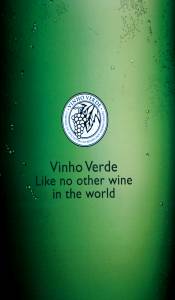 Vinho Verde is a controlled appellation of origin -a quality wine only produced within specified regions.
It's approximately 34,000 hectares of vineyards with 30,000 wine growers broken into nine sub-regions. It sits just below Spain against the Atlantic Ocean as Portugal's most northwestern region. Its fresh, white varietals run the gamut from the very noble floral/fruity Portuguese Alvarinho (known in Spain as Albarino) to Arinto, Avesso, Azal and Batoca to Loureiro and Trajadura. Far less obvious to those of us living outside of the VV region (most is consumed locally) are the native varietals that produce high acid, low fruit and high tannic red wines made from a variety of grapes like: Alvarelhão (aka Brancelho), Amaral (aka Azal Tinto), Borraçal, Espadeiro, Padeiro,Pedral, Rabo de Anho and Vinhão.
Not easy words to pronounce, and, made from varietals rarely seen in our market. That makes for a hard sell to consumers who have not yet been educated about them. But the good news is that these crisp whites and fragrant rosés are well-priced enough to tempt more wine drinkers over to the green side.
Vinhos Borges "Gatão" Vinho Verde Portugal, 2007 – We think. When I say we think I mean that Gatão doesn't have a vintage on the label. The wine-y contingent got a kick out of that. Fernando Seixas who visited was quite indignant at our queries after pouring his wine that "…Each vintage is the freshest. Why would we need to put a vintage on it – its always fresh?" And fresh it was – pale straw coloured with delicate white fruit, herbal aromas, mineral and citrus. Light-bodied and mouth-watering, crisp and clean made from a blend of the white varietals: Azal, Arinto, Trajadura and Avesso. Not currently available in BC but rumor is, it will be soon at approximately $11.

Quinta da Aveleda, Vinho Verde Portugal, 2006 – A blend of the richer white varietals of Loureiro, Trajadura and Alvarinho it has pretty aromas of ripe orchard fruits – apple, pear and white peaches with fresh citrus notes. Super crisp and zesty on the palate, lip smacking acidity, creamy white fruits and a softly rounded finish.
Currently on special order through Maxxium Canada approx. $13.50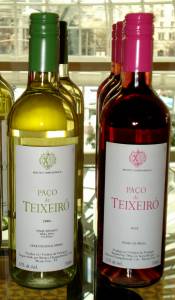 Montez Champalimaud "Paço de Teixeiró" Vinho Braco, Vinho Verde Portugal, 2006 – A blend of Avesso, Loureiro, Trajadura and Arinto the 2007 was just bottled so unfortunately we were unable to taste it. Richer than the others we tried (due to partial malolactic fermentation) it showed honey, flowers, tropical notes and crisp citrus. Softly rounded on the palate with floral flavours creamy peaches and pears, herbal notes and lemon oil.
Imported by Global Wine Merchants of Edmonton Alberta – Approx. prices AB $14.99/Ontario & Quebec $12.99
Montez Champalimaud "Paço de Teixeiró Rosé", Vinho Verde Portugal, 2006 – Is the alluring colour of watermelon with fresh berry aromas and tart fruit flavours with earth, spice and a smooth berry finish.
Imported by Global Wine Merchants of Edmonton Alberta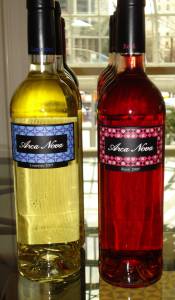 Quinta Das Arcas "Arca Nova", Vinho Verde Portugal, 2006 – Made from 100% Loureiro the Arca white is more herbal than the others showing lemon oil and ripe tree fruit aromas. On the palate there is a hint of sweetness and similar flavour/aroma profile finishing with mouth-watering crispness.
Not currently available in Canada

Quinta Das Arcas "Arca Nova Rosado", Vinho Verde Portugal, 2006 - Is a brilliant shade of strawberry with pretty raspberry, crabapple and citrus flavours. Would be great as a sipper or with spiced Asian dishes.
Not currently available in Canada
---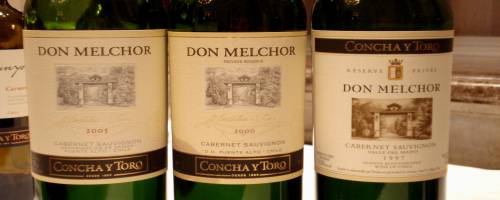 posted March 11 2008
by Daenna Van Mulligen
There's been a lot of buzz about Chile lately - almost like that long sliver of land suddenly reappeared on the map. We get the impression that perhaps it's been reinventing itself while we were face first in our bowls Aussie Shiraz. Or maybe it's that interesting bottles of wine from Chile's smaller producers are finally finding their way across our borders and the premium offerings from large established Chilean houses are the new media darlings.
Either way, its good news for us all.
We wine drinkers have long been intimate with the affordable wines of Chile. And few of those are more recognizable than Concha Y Toro. Of course, Viña Concha Y Toro has been around long enough to become the largest exporter in South America and one of the most powerful brands in the world today – all because of an entrepreneur named Don Melchor. When Don Melchor imported Bordeaux varietal vines into Chile in 1883 he not only established a winery, but a brand that people would associate with Chile long into the future. I had reviewed (and rated highly) some Conch Y Toro wines recently; the delicious Marques Casa Concha's (which I spoke about during my weekly segment on Terry David Mulligan's radio show The Tasting Room) but I had never had the opportunity to sit down and taste back vintages of the ultra premium Conch Y Toro wine – Don Melchor.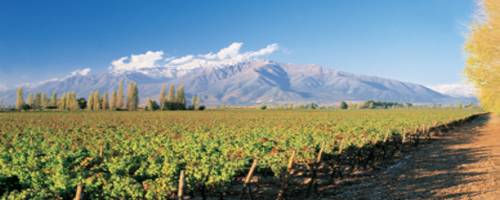 Don Melchor Cabernet Sauvignon's are stunning examples of the highest echelon of Chilean wines which fall under "icon" status similar to Viña Valdivieso's Caballo Loco, Viña Errazuriz's Viñedo Chadwick and Viña Montes Alpha M. The Don Melchor is made from Cabernet Sauvignon, sometimes with a small addition of Cabernet Franc depending on the vintage, and all the grapes come from one vineyard – the Puente Alto. The Puente Alto Vineyard - very near to Santiago - is a 114 hectare site that is divided into seven parcels - six lots of Cabernet Sauvignon and one of Cabernet Franc. It sits inland, in the Maipo Valley at the base of the Andes Mountains, 650m above sea level and it is planted with relatively young vines (in the grand scheme) of 20-25 years old. Although all part of one vineyard site, each of these lots contributes something different to the resulting wine. Some lots produce depth of flavour and ripe fruit while others provide excellent tannic and acid structure or another; elegance and finesse. Technical information like this has our heads reeling but it makes for a passionate winemaker and ultimately down the road – after studious blending and French barrel aging - a great bottle of wine.
Concha Y Toro Don Melchor's chief winemaker Enrique Tirado was in town this past week to speak about the Puente Alto Vineyard and to taste three of his Don Melchor wines – 1997, 2000 and the soon to arrive 2005.

Don Melchor, Puente Alto Vineyard, Maipo Valley Chile, 1997 – The 1997 is made from entirely from Cabernet Sauvignon and is starting to show a touch of age in its ruby colour. Fresh and juicy with upfront prune plum and blueberry aromas, menthol, chocolate and briary undertones. On the palate is smooth with creamy berry fruit, dark cocoa, earth and tobacco with soft tannins.

94 points

A small amount of 1.5L magnums will be soon available at select fine wine stores and restaurants. Approx. $200

Don Melchor, Puente Alto Vineyard, Maipo Valley Chile, 2000 – Also entirely Cabernet Sauvignon the 2000 vintage is dark ruby in colour with deeper, earthy aromas, smoked plums, red berries, meaty notes and toasted oak undertones. Minerals on the palate - fleur de sel, cedar and fresh berry flavours with oak hints on the finish. Shows elegance and power with tight-youthful tannins.

93 points

A small amount of 1.5L magnums will soon be available at select fine wine stores and restaurants. Approx. $210

Don Melchor, Puente Alto Vineyard, Maipo Valley Chile, 2005 – Ruby in colour with some purplish glints the 2005 is 97% Cabernet Sauvignon with 3% Cabernet Franc. Its dense aromas show plums, cassis, smoked meats and dark earth. It's silky and youthful on the palate with smoky, spiced cherry and fleur de sel/mineral flavours like those in the 2000. It shows fresh acidity throughout and supple tannins on the finish.

93 points

The 2005 vintage will be arriving soon at select private wine stores and restaurants. Approx. $66 (750ml)
More Concha Y Toro Reviews:


Concha Y Toro Marques de Casa Concha Chardonnay, Maipo Chile, 2005
Crisp pear, toast, nut praline and tropical fruit notes. On the plate this lovely Southern Hemisphere Chard has clean flavours, a buttery texture with ginger-pear compote flavours...
read full review here...

Concha Y Toro Sendero Cabernet Sauvignon, Central Valley Chile, 2006 - Bright berry fruit, chocolate and rich earthy aromas with undertones of leather and savoury herbs. Rich dark earth and fruit on the palate - berries and cherry - smooth and fresh with...
Read full review here...





Concha Y Toro "Winemaker's Lot 152" Carmenere, Rapel Valley Chile, 2005 -The Carmenere is deeply ruby-garnet hued and displays seductive raspberry, blueberry and warm vanilla notes. On the palate it's rich and chocolaty with lush berries and tobacco...
Read full review here...
---
Lungarotti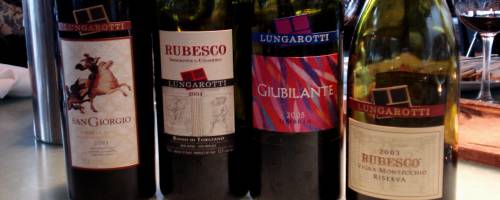 posted March 12 2008
by Daenna Van Mulligen

Where Wine Meets Art
A few weeks ago someone mentioned the name of an Italian wine producer that I instantly recognized, but I couldn't remember why. It suggested to me that the name was established enough that I'd become familiar with it in the past and yet I hadn't seen a bottle of their wine for quite a while. The logo and label escaped me.
So, when I was introduced to Chiara Lungarotti and her delegation last week I was happy to see that recognizable bottle of wine called Rubesco on the table. I honestly couldn't remember the last time I had tasted Rubesco – but it had to have been a number of years. Possibly the same number of years it had been since this new mother had last visited Vancouver in 2000.

The family
Cantina Lungarotti is a family winery, run by a powerful female duo – Chiara and her sister Teresa Severini with support from their art historian mother, Maria Grazia.
Cantina Lungarotti was founded in the 1960's by agronomist and viticulturalist Giorgio Lungarotti, who fortunately passed on his passion for wine and vinous education to his two daughters. And although they had always been involved in the winery, the daughters took complete control after Giorgio's passing in 1999.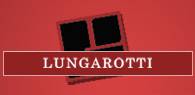 The winery and vineyards
Located smack in the middle of Italy, in Torgiano, in Umbria – just one and one half hours from Rome – you'll find Lungarotti. Their vineyards total around 700 acres in Torgiano and 50 acres in nearby Montefalco. And although Chiara does not consider the Lungarotti vineyards organic she and her family have become the first Italian winery to test the production of thermal energy, produced when vine cuttings are rolled into "robo-bales" which are in turn transformed into chips, then burned. This creates enough thermal energy to cover 70% of the winery's energy needs. In these days of conscientious living and carbon foot-printing 70% is a substantial offering to Mother Nature.
And while "going green" is crucial to the sustainability of the planet, recognizing art and history is also very important to them. Which is not only why each label features a classic or modern work of art, but why the Lungarotti Foundation developed and built their Museum of Wine (Museo dell Vino 1974) and then the Museum of Olive and Oil (Museo dell'Olivo e dell'Olio 1990) as a tribute to tradition. It also puts a visit to Lungarotti at the top of my list - the next time I am in Roma.
The wines
Despite the Pinot Grigio, the Trebbiano, the Grechetto and the Cabernet that is grown in their vineyards it's the blend of Sangiovese and Canaiolo that makes the up the flagship Lungarotti wine known as Rubesco. Rubesco (from the Latin word rubescuere – blush) is a fresh and fruity red wine that is aged in extra large casks to allow the fruit to shine through and ensure it remains a perfect food partner.
Most of these wines are available in Ontario but I hope to see more of them coming into the BC market soon.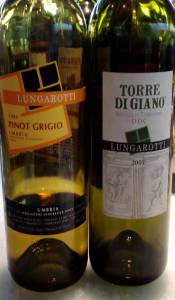 Lungarotti Pinot Grigio, Umbria, 2006 – It's a ripe, fruity Pinot Grigio in contradiction to some of the insipid versions we often taste from cooler northern Italian regions. But the Lungarotti, made in the much warmer Umbria shows sweet melon, apple and floral aromas. It's exceedingly easy to drink – softly rounded with crisp orchard fruits, juicy citrus and mouthwatering acidity on the finish.
SRP $15.99, On$13.95

Lungarotti Torre di Giano Bianco di Torgiano, Umbria 2007 – A blend of Trebbiano (70%) and Grechetto (30%) this wine is crisp and clean with citrus and mineral aromas and flavours. It a perfect food wine made for soft cheeses, risotto and seafood.
SRP $16.99 Alberta, On $9.95

Lungarotti Rubesco, Rosso di Torgiano,Umbria 2004 – The flagship Lungarotti wine, a blend of 70% Sangiovese and 30% Canaiolo has aromas of juicy cherries, dark floral notes and warm spices. On the palate it shows fresh red fruit, bright acidity and soft tannins perfect for tomato based sauces or antipasti.
BC $15.99, On $13.50
Lungarotti Giubilante, Umbria, 2005 – A newer wine for Lungarotti the brightly hued "joyous or jubilant" label is made from Sangiovese, Merlot and Syrah. It has sweet, warm cherry aromas, spice and dark purple floral notes. On the palate it is medium-full bodied with cherries, plums cocoa and coffee flavours with balanced acidity and supple tannins.
$ n/a
Lungarotti Rubesco Riserva Vigna Monticchio, Torgiano Umbria, 2003 – This reserve version of the Rubesco is made with the same 70/30 Sangiovese/Canaiolo blend but is harvested from the single, hillside Monticchio vineyard and is aged, unfiltered for 12 months in oak. It shows creamy fruit aromas. Cherries, plums, chocolate and dark floral notes with a silky palate - earth and oak spices appear on the tongue and the tannins are nicely integrated. This wine needs heartier dishes - earthy lentil dishes, hearty pastas or roasted meats.
$38.95 On, SRP for new vintage in other provinces $49.99

Lungarotti San Giorgio, Rosso dell'Umbria, 2003 – This is what Chiara calls their "Super Umbrian" due to its similar makeup to the famed "Super Tuscans" from farther north. A robust blend of Sangiovese (40%), Canaiolo (10%) and Cabernet Sauvignon (50%) featuring dense aromas of briary berries, cassis and fresh, dark earth. On the palate it's full-bodied, lush and ripe with berries, licorice, creamy chocolate, violets, leather and cedar flavours.
Quite magnificent.
SRP on new vintage $54.99, On $41.95



---