Articles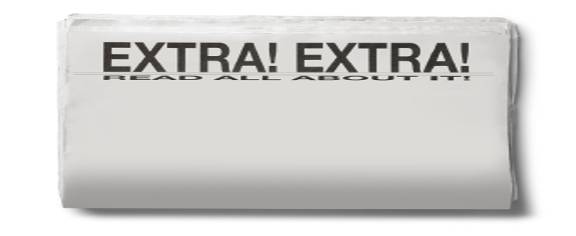 ---
Long Shadows
Posted August 20 2008
By Daenna Van Mulligen

Long Shadows was never designed to be pervasive. Nor an easily accessible shelf brand to woo the novice drinker who bases bottle selection upon label colour and a price tag above a fiver and under a tener. Instead it's a man's vision to bring some of the worlds most exciting winemakers to Washington State to do what they do best. When you gather "the best of the best" it's not in hopes of producing a series of shelf brands, but rather a line-up of world class, premium wines featuring individual talents while highlighting one unique terroir – the Columbia Valley. And second, as Long Shadows president Dane Narbaitz says, there are "no plans to produce more than 4000-5000 cases".

In 2002, after retiring from 20 years with the Stimson Lane wine group
Allen Shoup planted a dream. He put a call out to select winemakers around the world, and established Long Shadow Vintners with those he refers to as casting 'long shadows' in the wine industry. Now, he and his group of travelling winemakers harvest that dream every vintage – with great success I might add. These are thought provoking wines, each one says something about the personality of its creator, wines that collectors love and wine lovers want to drink.

Currently, all the wines are made in a new 30,000 square foot winery in Walla Walla which seemed like a lot of space when it was built in 2006. But winemakers, like children, each need their own room, they have their own stuff and suddenly you've outgrown your house. Therefore, in the future, Long Shadows may be a series of wineries, each for its own label.



Tasting Notes July 2008

Poet's Leap Riesling, 2006- having visited Armin only a month before at his winery in Germany we had discussed his association with the Poet's Leap Riesling and how happy he was with the trocken turn they had taken. Each vintage gets progressively drier; this more popular dry style in Germany is slowly gaining momentum here in North America.
The 2006 has loads of crisp apple and juicy peach, citrus and minerality and is slightly off-dry but with mouth-watering acidity. All signs point to the 2007 being drier yet.
Winemaker: Armin Diel, Schlossgut Diel, Nahe Germany
BC private wine stores $35+



Saggi, Columbia Valley, 2005 is a blend of 45% Sangiovese, 35% Cabernet Sauvignon and 20% Syrah
with loads of sweet cherry and plums, tobacco, spice box and chocolate. Loads of bright acidity and tart red fruit make this wine a bit more feminine, its softer but no less impressive than the other reds, in fact as a food wine its perhaps the most important.
Winemakers: Ambrogio & Giovanni Folnari - Cabreo, Nozzole, Chianti Classico and La Fuga, Brunallo di Montalcino
BC private wine stores $70+








Chester~Kidder, Columbia Valley, 2003 Cabernet 38%, Syrah 29%, Cabernet Franc 12%, Malbec 5% and Petit Verdot 2% dark cherry in colour with currants and blackberries, chocolate, earth and liqueur-like intensity. Beautifully structured, rich and opulent with dense chocolate and spice on the finish.
Chester~Kidder, Columbia Valley, 2004 is a blend of 58% Cabernet, 29% Syrah, 10% cabernet Franc and 3% Petit Verdot. Elegant layers of creamy fresh berry fruit, cocoa powder, chocolate and lingering spices – supple generous and simply gorgeous!
Winemaker: Gilles Nicaul, Long Shadows on site winemaker, Columbia Valley Washington
BC private wine stores $80+




Pirouette, 2005 is a blend of 57% Cabernet, 20% Merlot, 14% Syrah, 5% Malbec and 4% Cabernet Franc. Spiced cherries and plums, char, cocoa, leather, licorice and earth – the fruit is bright and juicy, powerful and intense across the palate and ripe tannins on the finish.
Winemakers: Agustin Huneeus – Quintessa, Napa Valley
Philippe Melka – Metisse, Vineyard 29, Hundred Acres etc., Napa Valley
BC private wine stores $85+





Pedestal Merlot, Columbia Valley, 2004 also has 16% Cabernet Sauvignon, 5% Cabernet Franc & 2% Petit Verdot. Ripe plums bright purple floral and intense dried cherries with loads of sweet spice and pepper. Opulent and plush on the palate, lengthy and elegant with lingering kirsch flavours.
Winemaker: Michelle Rolland - international consultant – Bordeaux
BC private wine stores $85+

Feather Cabernet Sauvignon, Columbia Valley 2004
Bright black currents and spiced chocolate with earthy undertones. the palate is round, plush and soft with layered, rich fruit and mocha.
Winemaker: Randy Dunn, Napa Valley
BC private wine stores $85+

Sequel Syrah, Columbia Valley, 2005 also contains 4% Cabernet Sauvignon and is ruby with a purple-blue blush and youthful, bright cherry/blackberry chocolate, spice and pepper. Supple on the palate with plenty of fresh fruit, pepper and rounded tannins.
Winemaker: John Duval – Duval Wines, Barossa and formerly of Penfolds Grange, Australia



I
---