Articles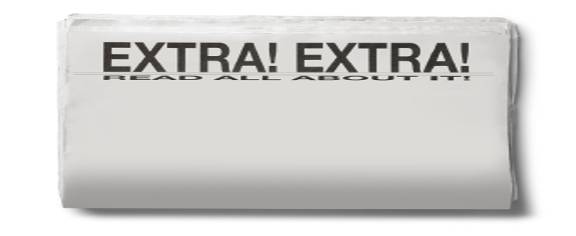 ---
California - Sonoma County


posted - March 11 2009
Sonoma County is a series of unique terroirs. From the Sonoma coastline to the Mayacamas Mountains and south to the border of Napa Valley. In total it's home to 13 different AVAs (Approved Viticultural Areas); Alexander Valley, Bennett Valley, Chalk Hill, Dry Creek, Green Valley, Knights Valley, Marin County, Rockpile, Russian River Valley, Russian River Valley, Sonoma Coast, Sonoma Mountain and Sonoma Valley.
These unique appellations produce a range of varietals from cool-climate coastal Pinot Noirs and Chardonnays to Alexander Valley Cabernets and Zinfandels from its newest AVA - Rockpile.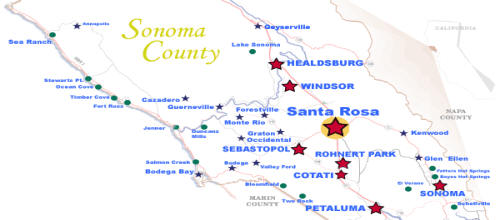 Sonoma County is dotted with well-recognized producers like; Kendall-Jackson, Gallo Family Vineyards and La Crema, as well as lesser known producers like Flowers and Dutton Goldfield that produce well-made, impressive and elegant wines.
Finally clear on how the region was divided, suddenly understanding how important not only the fog, but also the valleys and the mountains were was sort of an epiphany to me.
Heading over the Golden Gate Bridge from San Francisco we travelled north toward Healdsburg.

Gundlach Bundschu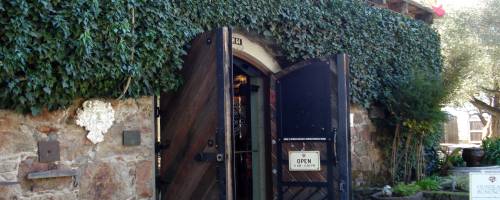 the cellar door at Gundlach Bundschu which is still in part some of the original winery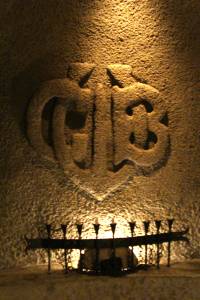 Gundlach Bundschu was our first stop in Sonoma Valley – a winery I had heard of but I had never tasted their wines. GunBun as it's affectionately called, is a 150 year old estate that lays claim to being the second oldest winery in Sonoma Valley (only six months younger than Buena Vista. Located thirty-five kilometers from San Francisco Gunlach Bundschu rides the AVA border between Carneros and Sonoma in the southernmost corner of Sonoma. The winery sits on the 320 acre RhineFarm Vineyard in the shadow of Arrowhead Mountain – a part of the Mayacamas Mountain Range. The fifth and sixth generation Bundschu's continue to run this family winery, staying true to many of their history as well as forging ahead on modern technology to make their winery more sustainable. It's a beautiful property with ponds and historic tasting room that is truly worth a visit. The wines are not readily available in Canada.
right - the cave at Gundlach Bundschu
below right - solar panels at Gundlach Bundschu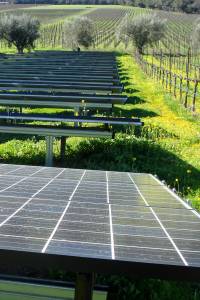 Gundlach Bundschu Gewurztraminer 'Estate Vineyard, 2007 features rose oil and Turkish delight on the nose with mango, orange blossom and candied citrus peel. It is smooth on the entry - almost oily - its creamy and spiced with great flavours of grapefruit and star anise. Delightful.


Gundlach Bundschu Pinot Noir 'RhineFarm Vineyard', 2005 fresh cherries with saddle leather and undertones of earthiness with sun-baked earth and mushroomy aromas on the tail end rhubarb and pomegranate appear. The entry is smooth and spiked with fresh ground pepper, leather and earthy flavours with dry, tart red fruits. This Pinot has great acidity and fine drying tannins are present.


Gundlach Bundschu Merlot 'RhineFarm Vineyard', 2005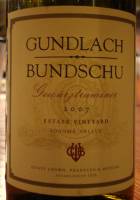 expect aromas of plums and fine earthy aromas, with cherry berry aromas on the tail end. This wine is smooth, fresh and quite refined with bright
acidity and flavours of prunes, spice and tobacco.
All in, a nicely balanced Merlot.


Gundlach Bundschu Cabernet Sauvignon 'RhineFarm Vineyard', 2005 pops with cassis and green olive aromas followed by mint and smoky tones. It is fresh on the palate with fine spice, saddle leather and red fruit. An elegant Cabernet from a cool climate.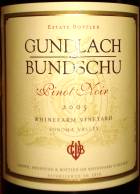 For more information on Gundlach Bundschu click here


Pinot Noir and Chardonnay - compare and contrast...
During an afternoon visit to Buena Vista Carneros, a Chardonnay and Pinot Noir tasting was organized in order to highlight the distinct differences between same varieties from three Sonoma County regions.
We were greeted by; Tom Hinde, president of, the mountaintop Flowers Vineyards & Winery in Sonoma Coast, Dan Goldfield, partner and winemaker from Dutton Goldfield in Russian River Valley and Jeff Stewart, winemaker from Buena Vista in Carneros.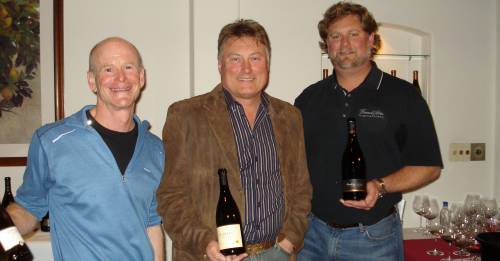 Dan Goldfield - Dutton Goldfield, Tom Hinde - Flowers and Jeff Stewart - Buena Vista


Flowers Chardonnay Andreen-Gale, Sonoma Coast, 2006 has loads of minerality, creamy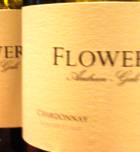 pear and melon with plenty of spice- juicy yet rich and complex.
about $78USD

Dutton Goldfield is located in Green Valley which is in the southwestern portion of the Russian River Valley AVA.

Dutton Goldfield Chardonnay 'Dutton Ranch', Russian River Valley, 2006 has cool, elegant aromas - expect spiced creamy fruits and star anise - its rich and soft on the palate with minerality and crisp citrus on the finish.
about $50 BC, ON, AB

Dutton Goldfield Chardonnay 'Rued Vineyard' Russian River Valley, 2006 This Chardonnay show riper fruit on the nose than the 'Dutton Ranch' lovely floral, honey and tropical fruit, very aromatic Chardonnay Musque aromas. Its creamy and tropical on the palate, spiced and butter with a lovely weight on the tongue. Delicious!
Buena Vista was founded in 1857 in the Carneros AVA and is recognized as California's first winery.



Buena Vista Chardonnay, 'Ramal Vineyard', Estate Vineyard Series, Carneros, 2006 has spiced buttery toast aromas, melon and creamy pears, toasted spices and oak. It's rounded and soft on the palate, the oak is apparent - creating a warm spicy finish.
about $38 USD

Flowers is located high up (elevations of about 1200 to 1900 feet above sea level) in the Sonoma Coast AVA about 12 miles from the coastal town of Jenner California...
The Sonoma Coast runs along the western edge of Sonoma County. it's 750 square miles of coastal influenced terroir made up of valleys and mountains.


The Flowers Sonoma Coast Pinot Noir, 2006 shows delicate floral and tart red berry aromas with some cedar chips, violet and potpourri notes. On the palate its features leathery flavours, earth and berry fruits, loads of acidity and fine drying tannins on the finish.
about $73 Cdn

Flowers Pinot Noir 'Andreen-Gale', Sonoma Coast, 2006 has firmer tannins than the Sonoma Coast version with red fruit and floral, dried tobacco and forest floor notes. Quite powerful - a masculine style Pinot with grippy tannins.
about $83 Cdn

Dutton Goldfield Pinot Noir 'Freestone Hill Vineyard', Russian River Valley, 2006 features

sweet cherry aromas, gorgeous floral and sweet spice - cloves and cinnamon - notes. Silky and juicy on the palate with an impressive finish.


Dutton Goldfield 'Pinot Noir Sanchetti Vineyard', Russian River Valley, 2006
The 'Sanchetti' seems darker than the 'Freestone Hill' Pinot with bay leaf and dried flowers and spiced tobacco. Its super silky and surprisingly high-toned on the palate with cherry and coffee tossed in earthy flavours. Refined and elegant with lovely fruit balance and a spiced linger...
about $85 USD

Buena Vista Pinot Noir 'Ramal Vineyard' Estate Vineyard Series, Carneros, 2006
Has a somewhat dusty/earthy nose with cranberry and rhubarb fruits, spice and pepper and earthy hints. Bright and smooth on the finish with loads of forest floor and some kirsch flavours. Great acidity and surprising grip on the finish.

Buena Vista Pinot Noir Swan Selection 'Ramal Vineyard' Estate Vineyard Series, Carneros, 2006 Has aromas that seem as if there is age on this wine - dried fruits, pepper and allspice with dried flowers and red fruits. Bright, silky and spiced on the palate with mushroomy /forest floor flavours.

For more information on Buena Vista click here
For more information on Flowers click here
For more information about Dutton Goldfield click here

Zinfandel - compare and contrast


Seghesio's Dry Creek Valley old vines vineyard

Seghesio Family Vineyards in Healdsburg was our host for a sit-down Zinfandel tasting with Rancho Zabaco, Ravenswood, Carol Shelton Wines and Seghesio.
Seghesio is a family owned winery that began in 1895 when Edoardo Seghesio planted his first vineyard on the Home Ranch. Seghesio has a number of vineyards in Russian River, Alexander and Dry Creek where they grow a mixture of; Zinfandel, Chardonnay, Petite Sirah, Pinot Noir and other varietals...
This tasting was proof that Zinfandel is not only terroir driven, but most certainly, house-style plays a huge part in the final product of this California classic.
Zinfandel is the third most planted red variety in California




Seghesio Family Vineyards Zinfandel, Sonoma County, 2007 click here for review

Seghesio Family Vineyards Zinfandel 'Home Ranch', Alexander Valley, 2007 is deeper and richer on the palate than the Sonoma Zin. It presents loads of ripe cherry and crushed berry flavours, chocolate, warm spices and tobacco all wrapped in a plush, velvety package.
Rancho Zabaco is trying to separate itself from the more cheap and cheerful Dancing Bull Zin that consumers love to quaff. Starting out with a diverse range of varietals they now focus on Zinfandel and Sauvignon Blanc.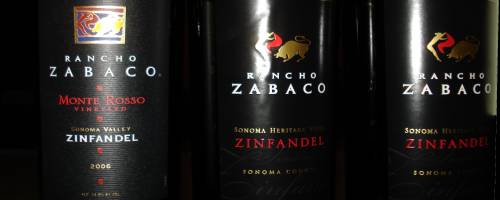 Rancho Zabaco Zinfandel 'Monte Rosso Vineyard', Sonoma County, 2006 presents mixed, juicy berry fruits - blueberry and raspberry - and creamy chocolate milk aromas. The palate shows spices and ripe cherries with tobacco the tannins are ripe and lingering.

Rancho Zabaco Zinfandel 'Heritage Vines', Sonoma County, 2007 Kirsch and and coffee liqueur with chocolate, spice and a supple texture with silky tannins on the finish.

Ravenswood is headed up by the colourful personality of Joel Petersen who launched this vineyard free label in 1976. Joel's longstanding relationships with growers allowing him to consistently source quality grapes.
Their "No Wimpy Wines" motto is recognized world-wide.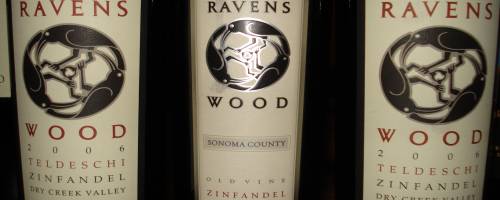 Ravenswood Zinfandel, 'Teldeschi Vineyard', Dry Creek Valley, 2006 sweet aromas - cherries jubilee and maraschino, warm spices and chocolate with dried fruits and coffee flavours - the tannins grab and, take hold and hang on...

Ravenswood Old Vines Zinfandel, Sonoma County, 2006 - The old vine was more reserved on the nose the aromas of cold coffee, smoke and flinty minerality. On the palate it is smooth, a bit austere and spiced with powerful fine tannins that linger...
Carole Shelton has been a winemaker for three decades.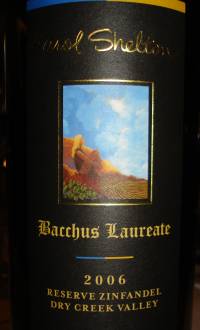 She used to be a mass-production winemaker in California until 2000 when she started her own boutique winery in the newest Sonoma County AVA Rockpile...
Carole says "Zinfandel is everything a Cabernet would be if it could be..." That is a very interesting statement and its no wonder she chose to focus in this California classic...

Carol Shelton Zinfandel 'Rocky Reserve' Florence Vineyard, Rockpile, 2006 - Interesting herbal notes pop out in this focused Zin alongside dried fruits and cranberry aromas. The palate is very unique showing the terroir - minerality almost into salinity and powerful, focused coffee and chocolate flavours linger.
about $33 USD

Carol Shelton Old Vine Zinfandel 'Bacchus Laureate', Dry Creek Valley, 2006 is made from the best vineyards and best grapes Shelton has. It presents sun-warmed berries and forest floor tones. Its ripe and powerful on the palate with mouth filling
tannins that hold on.
about 300 cases made at $52 USD

For more information on Carole Shelton click here
For more information on Rancho Zabaco click here
For more information on Seghesio click here
For more information on Ravenswood click here

Kendall-Jackson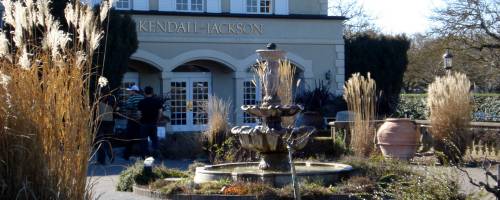 Kendall Jackson tasting room and visitors center
The recognizable Kendall-Jackson 'VR' (Vintner's Reserve) line is readily available on shelves and wines lists across North America. As an entry level, these wines are all extremely well made, and even if they aren't to your palate, you can't dispute that fact. But there is more to KJ than just the 'VR' label. The 'Grand Reserve' mid-tier are exceptional and the 'Highland Estates' ultra-premium wines will knock your socks off.

Despite the stunningly designed advertisements featuring the iconic Jess Jackson (owner of KJ empire) the person that has always put a face to the KJ name for me, other Vancouver and Canadian wine trade, it that of Randy Ullom (right).
Ullom is Kendall-Jackson's chief winemaker, its Winemaster and COO and he has been with KJ for more than fifteen years. Lean as a rail with a shock of white hair and abundant moustache to match, Ullom is a California cowboy with a serious twinkle in his eye. Ullom has been visiting Vancouver, Whistler, Calgary...for years and his arrival is always eagerly anticipated.
I was elated to finally greet him on his home turf in Healdsburg.

The Kendall-Jackson tasting room and visitors center is unfussy - it resembles a 1980s mansion - its the surrounding gardens that are impressive. Heirloom tomatoes, herbs and exotic plants create not only the building blocks for Kendall-Jackson's Chef, Justin Wangler's wine-paired dishes, but a scent-sual experience for visitors.
While there we tasted a series of wines from under the Kendall-Jackson Wine Estates ownership including La Crema, Matanzas Creek and Kendall-Jackson's prestigious Highland Estates wine.
The wines of all three estates are available in Canada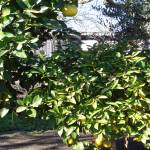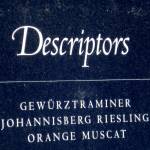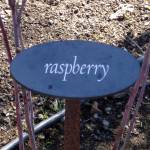 The gardens at KJ using scents and descriptors to make understanding wine fun and interactive
Tasting Kendall-Jackson led by Randy Ullom Winemaster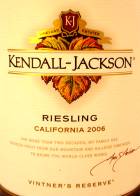 Kendall-Jackson Vintner's Reserve Riesling, 2006 is not available in British Columbia but I begged for a taste. Made from a blend of Napa and Santa Barbara fruit, it features bright citrus and lemondrop aromas, citrus zest with a dollop of honey. The palate is dry, snappy and taste of citrus and stone fruits with just a kiss of tropical fruit flavours. Delicious.
Kendall-Jackson Grand Reserve Merlot, Sonoma County 2005 hails from the cool side of a warm Bennett Valley in Sonoma with a small amount of Napa Valley fruit added in from Howell Mountain. The aromas are rich, almost jammy plum and wild berries and chocolate liqueur. Fine tannins coat the mouth.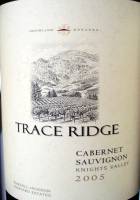 Kendall Jackson 'Highland Estates' Taylor Peak Merlot, Bennett Valley, 2005 is a rich, dark Merlot with dried fruit and earthy dark chocolate, spice cake and plum - almost Amarone-like in its aromas. Round, smooth dark chocolate and earthy flavours, more dried fruits and spice - its a mouth-filling wine coating your mouth with fruit and fine drying tannins.

Kendall-Jackson 'Highland Estates' Trace Ridge Cabernet Sauvignon, Knights Valley, 2005 is sourced from vineyards up to 1000 feet above sea level. An intensely scented wine featuring cassis liqueur, sweet spices and mocha. The palate is supple, ripe and dense with potent flavours of chocolate, coffee and
berry fruit.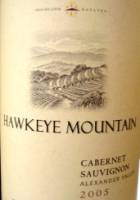 The great acidity and powerful, mouth-filling tannins will allow this wine to age a decade yet.
Kendall-Jackson 'Highland Estates' Hawkeye Mountain Cabernet Sauvignon, Alexander Valley, 2005 is a stunning Cabernet from vineyards up to 2,200 feet above sea level. The purity of fruit shines - aromas of cassis, green olives and eucalypt cedar box and minerals. Powerful and elegant, focused fruit and tannins with lovely acidity. Excellent Cabernet characteristics - a wine that will age stylishly.





Tasting La Crema led by Elizabeth Grant-Douglas Associate Winemaker at La Crema and Niagara Ontario native who asked Chief winemaker Melissa Stackhouse if she could present to us, her fellow country folk.
La Crema Chardonnay, Sonoma Coast, 2007
Gorgeous, creamy, ripe tropical fruits and butterscotch on the nose - the palate is rounded and creamy with warm caramel, spice pear and melon flavours. The finish is tangy and cleans up nicely with bright citrus zest and tropical fruit flavours. Spice lingers on the finish...
La Crema Pinot Noir Sonoma Coast, 2007 features sweet, candied tones - vanilla, raspberry and blueberry - earthy and gentle spices. Supple on the palate, its earthy and leathery, the fruit is bright - mixed berry cherry - some earthy tones and a hint of char and toasted spice linger.
Tasting Matanzas Creek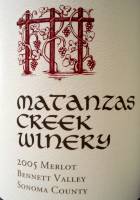 Matanzas Creek Sauvignon Blanc, 2007
Super bright aromas - tropical fruit and flora with loads of exotic citrus. Great acidity, a lovely roundness on the palate with loads of bright fruit, snappy citric and stone-fruit flavours. Partially barrel-fermented with 15% Sauvignon Musque blended in.
Matanzas Creek Merlot, Bennett Valley Sonoma County, 2005 adds 12% Cabernet and 3% Syrah to create lifted red fruit and herbal toned wine with savoury, smoky undertones. The palate is bright - good acidity - is more austere than the KJ Grand Reserve showing pepper and berry flavours. The finish is tart the tannins are quite grippy and stick to the palate.
For more information on Kendall-Jackson click here
For more information on La Crema click here
For more information on Matanzas Creek click here
Gallo Family Vineyards


one of the Gallo Family Vineyards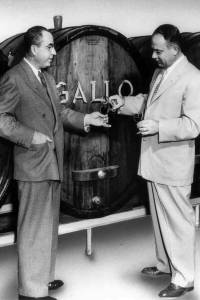 Gallo is a piece of Americana. I always thought that the nostalgic commercials, the brothers Ernest and Julio made, (I remember them as a child) deserved to be immortalized on a Norman Rockwell plate.
Last year Gallo celebrated 75 years as a family owned winery. They claim bragging rights to being the largest family owned winery in the world (by production) and can be proud of the fact that there are still 16 members of the second generation (Ernest and Julio being the first) working alongside 5 more from the second and third generation....
I visited the 635 acre Frei Ranch in Dry Creek Valley, one of ten vineyard sites (of nearly 30 throughout California) Gallo has in Sonoma. We did a brief tour of the visitors center and then headed off to the vineyards and to walk through the nearby premium winemaking production facilities before heading to the MacMurray Ranch for a tasting and dinner. Impressively, for one so large, Gallo has a strong commitment to sustainability and the environment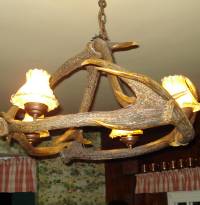 which was led by Julio Gallo several decades ago. Now, their code of sustainable wine growing practices includes; using kestrels and owls housed in the vineyards to keep away rodent pests, using predatory insects to keep vineyard destructive insects away, thereby helping to eliminate spraying, green belts, and erosion reducing cover crops in vineyards, green waste being turned into compost and creating wildlife safe wetlands and revitalizing stream-beds to improve breeding grounds for steelhead and endangered salmon species.

right; MacMurray Ranch - original Americana and make your own nachos at snacktime...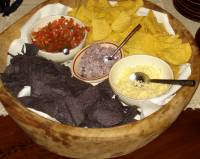 At the MacMurray Ranch (named from previous owner actor Fred MacMurray) we tasted a number of wines from MacMurray Ranch and Bridlewood labels as well as a very interesting selection of back vintages of the
Gallo Family Vineyards Estate Cabernet Sauvignons from Northern Sonoma, the first of which which was first produced in 1990.
Gallo Family Vineyards Estate Cabernet Sauvignon, 1992 showed typical Cabernet aromas - cassis and herbal aromas, saddle leather, graphite and some orange peel. The palate was surprisingly fresh, almost vibrant with cassis and beet greens flavours, lovely acidity and legnth.

Gallo Family Vineyards Estate Cabernet Sauvignon, 1994 was more earthy than the 1992. The aromas cherries, saddle leather and aromatic, lifted green aromas. The palate showed cassis and leather, spiced tobacco and yeasty flavours. The tannins lingered, still apparent but fine-grained.

Gallo Family Vineyards Estate Cabernet Sauvignon, 1996 This vintage was quite closed compared to the previous two. Aromas were dusty, tomatoes, vegetal - like oregano and quite savoury.T he palate echoed the aromas, the flavours savoury and a bit maderized, the finish impressively long.

Gallo Family Vineyards Estate Cabernet Sauvignon, 1999 this vintage jumped into sweet, spiced plum cake and plush chocolate. Medium-bodied with lifted acidity, cherry-berry flavours and some forest floor/mushroomy and leather flavours. The tannins still firm and fine-grained.

Gallo Family Vineyards Estate Cabernet Sauvignon, 2002 more intensity in the 2002 - espresso and black currents, chocolate, graphite and pure cherry/berry with a sprinkling of dried herbs. Fine drying tannins on the palate with bright acidity.

Gallo Family Vineyards Estate Cabernet Sauvignon, 2004 Cherries and chocolate, jammy fruit, toffee and vanilla, spice leather and graphite.The texture was drying but the wine was youthful and fresh with berry flavours, spice and vanilla - lovely oak integration and ripe tannins.
The Gallo Family Vineyards Estate Cabernet Sauvignon is not available in Canada right now but would be priced at about $80-$90 Canadian.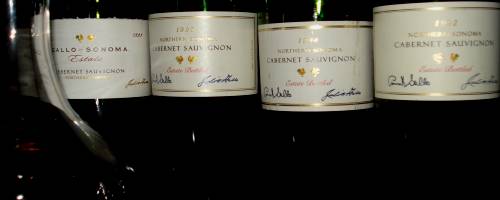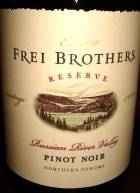 Gallo Family Vineyards Chardonnay "Two Rock Vineyard", Sonoma, 2005 is a gorgeous Chardonnay, elegant and crisp with loads of minerality and citric aromas hints of praline and tangerines with a bit of vanilla. Just a kiss of oak on the palate lifted by minerality, exotic citrus - bright and juicy with a substantial finish.
$27-$30 BC and AB

Frei Brothers reserve Pinot Noir, Russian River Valley, 2006 Lovely bright, juicy aromas - cherries, soft cedar box and fine spices, woodsy/forest floor and leather notes. Fresh on the palate, silky and sweet with light spice and fine tannins.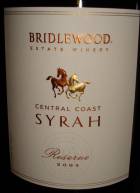 $22-$30 in BC, Alberta, and Manitoba
Bridlewood Estate Winery Reserve Syrah, Central Coast, 2004 is brimming with earthy and savoury aromas. It has dark fruit, pepper and cocoa with hints of smoked meats. Perfect to pair with rich, savoury meat dishes.
$20-$23 in Alberta, Manitoba and Saskatchewan.

For more information on Gallo Family Vineyards click here

View over the Gallo Dry Creek Valley Frei Ranch Vineyard
Rodney Strong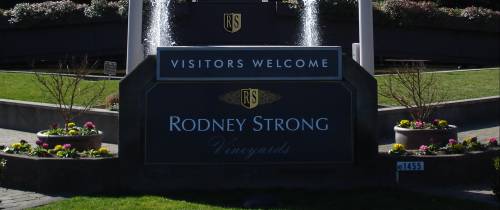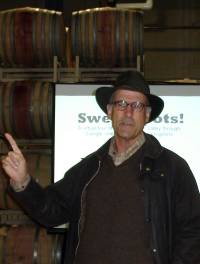 Tom Klein (right) describes himself as a wine drinker not a wine maker. But that doesn't prevent him from being fully involved in his family owned winery. Klein purchased Rodney Strong in 1989 which makes 2009 an important milestone- it will be the 50th birthday of Rodney Strong the winery, 30 years that chief winemaker Rick Sayer has been at Rodney Strong and 20 years that the Klein's have owned it.
Rodney Strong encompasses 1000 acres today, spread around Sonoma, in Alexander Valley, Russian River Valley and Chalk Hill. I visited the winery, tasted a selection of terroir specific, Cabernets from different Alexander Valley vineyard sites at various elevations, then proceeded with a lovely wine lunch on the patio followed by a tasting of other local Sonoma wines.

Alexander Valley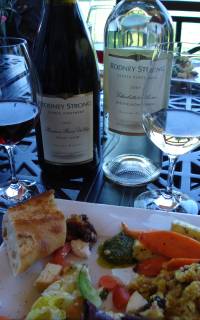 Established as an AVA (American Viticultural Area) in 1988, Alexander Valley is in the Northwestern portion of Sonoma just above Healdsburg. In total it's 77,000 acres, is 22 miles long and varies in width from two to seven miles wide.

The Alexander's Crown Vineyard sits a couple hundred feet above the Alexander Valley. Its 66 acres of well drained gravelly loam from ancient riverbeds and volcanoes.
The 2007 vintage Cabernet presented creamy cassis, bright black current (almost Ribena) intense chocolate, spiced tobacco and a hint of herbs - the tannins are powerful, firm and very dry.
The 124 acre Rockaway Vineyard sits between 250 and 700 feet above sea level. It comprised of acidic, shallow, well-drained soils of sandstone and shale and planted with a mixture of Cabernet and Merlot predominantly with bits of Syrah and Zinfandel.
The 2007 Cabernet from Rockaway has deeper, darker, plummy fruit and mixed berries. The texture has a more glycerol feel to it, its a powerful, masculine Cabernet, concentrated with chocolate, earth and spice. the tannins are focused, fine and dusty.
The Brother's Ridge Vineyard boasts elevations up to 1000 feet above sea level. It is 141 acres planted with Bordeaux varieties (Cabernet Sauvignon, Cabernet Franc and Merlot) on well-drained loam, fractured shale and sandstone. The 2007 Cabernet from Brother's Ridge is decadent, lush in aromatics and on the palate, ripe, juicy berry fruit, rich chocolate and firm, powerful tannins.
Rodney Strong wines are available in Canada - look for some of my favourites like the Knotty Vines Zinfandel, Symmetry Meritage, Jane's Vineyard Reserve Pinot Noir and the Charlotte's Home Sauvignon Blanc.
For more information on Rodney Strong click here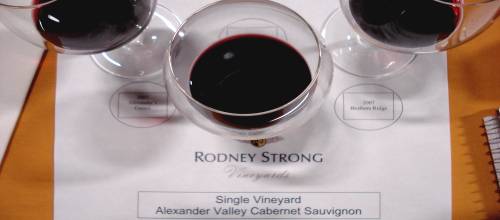 the sun burning away the fog on a Sonoma morning...