Articles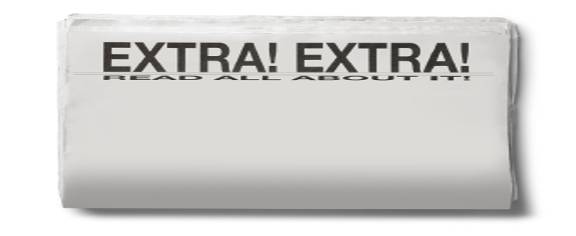 ---
(Re)Discovering Chile - Rapel Valley- Colchagua & Cachapoal

Posted - January 20 2009
By Daenna Van Mulligen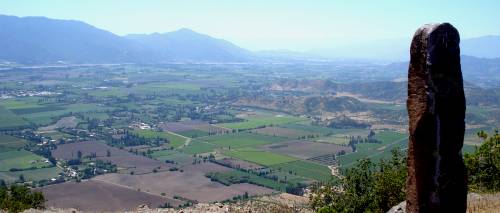 Hilltop vineyards at Luis Felipe Edwards looking out over the Colchagua Valley
Rapel Valley is actually broken into two sub-appellations – Cachapoal and Colchagua. In the Rapel the heat is immediately obvious and drip irrigation is common. Taking advantage of higher temperatures for ripening and tannin structure, red varieties abound. Cachapoal is the more northerly, and easterly of the two appellations (only about 60 kilometers from Santiago) but both have a similar breakdown of vine plantings – predominantly Cabernet Sauvignon followed by Merlot and Carmenere.
Colchagua is roughly double the size of Cachapoal and rolls across Chile from the Andes, almost to the Pacific. Like Maipo Valley Colchagua enjoys three diverse terroirs – the Andes, the Valley and the Pacific. It was in the Valley of Colchagua that we wove our way up steep mountain slopes in four-wheel drive trucks, for nearly half an hour, to vineyards at 1000 m above sea level at Luis Felipe Edwards. The planting and irrigation systems are fantastic, the slopes treacherous but the views – stunning. And it was also here that the spring sun baked. The temperatures during my visit rose above 36 degrees which made hats essential while touring various vineyards.
Cachapoal Valley

Anakena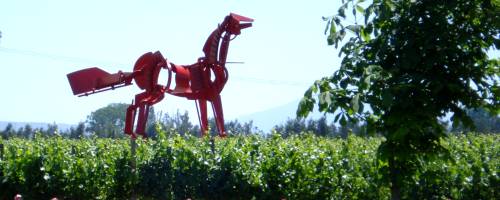 Anakena is a winery committed to paying homage to Chile's indigenous peoples - the ancient peoples, their symbols and their beliefs. The labels and symbols used on Anakena wines all represent these ancient pre-Columbian cultures.
Anakena's premium label - Ona is named for the Ona peoples who were the first inhabitants of Tierra del Fuego. And as a group the Ona remained apart from Western Civilization for longer than any other indigenous group - a stunning ten centuries.
Anakena's primary vineyard's are spread over four regions; 155 hectares in the Alto Cachapoal where the winery is located. Here, close to the Andes Sauvignon Blanc, Chardonnay, Pinot Noir, Viognier, Cabernet, Sauvignon, Carmenere, Merlot, Malbec and Syrah are planted. Also in Cachapoal, in the middle valley near Las Cabras is 45 hectares of Carmenere, Cabernet Franc and Syrah. In the other half of Rapel - in the warmer Colchagua, in Ninquén, 70 hectares of Carmenere, Cabernet Franc, Cabernet Sauvignon and Syrah. And finally in the cooler Leyda in San Antonio, 128 hectares of Sauvignon Blanc, Chardonnay, Pinot Noir, Riesling and Gewurztraminer.

Anakena Single Vineyard Riesling, Maule, 2006 has an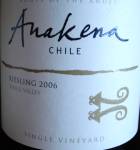 interesting hint of aged aromas - petrol, peaches and marzipan, rich honey and stone fruit. The texture is creamy yet crisp, petrol, praline, chamomile, Earl Grey tea and snappy lime and zest on the finish. The 2007 vintage Riesling grapes are sourced from Curico.

Anakena Single Vineyard Viognier, Rapel Valley, 2008 is a well known favorite in BC, it has ripe aromas, tropical fruits, honey, peaches and apricots and sweet spices. Expect an elegant Viognier, softly rounded with some creamy, spiced hints from brief oak contact and a clean, zesty finish. $16 BC, $14 On

Anakena Single Vineyard Pinot Noir, Bio Bio Valley, 2007


has fresh, bright red fruit aromas, it has earthy, forest floor undertones, spices and violets. Fresh and elegant with complex spice, a silky palate and lifted acidity. Very tasty.

Anakena Single Vineyard Carmenere, Cachapoal Valley, 2007 shows loads of spices, cedar box, balsamic notes, pepper, chocolate and dark berry aromas. The mouth-feel is lush and supple with lingering spiced chocolate flavoured tannins. Very good. The entry level Carmenere available for $13 BCLDB


Anakena Ona Riesling~Viognier~Chardonnay, Rapel, 2008


wowed me with its fresh fruity aromas - peach, mango and apricot, honeysuckle and tropical citrus with appealing minerality. The palate shows petrol and spice, smoke, minerality and citrus peel - but the Viognier really pops on the palate. Vibrant and spicy with a long finish - wonderful!

Anakena Ona Pinot Noir Casablanca Valley, 2007 combines small amounts (6% each) Viognier, Merlot and 3% Syrah, curious in a Pinot Noir but the end result is delicious. Perceptible blueberry, raspberry aromas, vanilla and minty tones,
crushed violets and sweet cedar box spices - very fragrant.



Anakena Ona Cabernet~Merlot~Carmenere, Rapel Valley, 2006 is 50% Cabernet with equal parts of Merlot and Carmenere. It has mixed berry fruit aromas, balsamic, herbal/bell pepper notes and bold spices. The palate is plush with chocolate, creamy, bright berries, tobacco and spices - great structure and power with integrated tannins. Delicious.

For more information on Anakena click here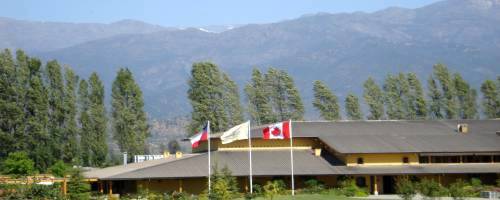 The winery at Anakena sporting the Canadian flag for visitors

Colchagua Valley

Viña Montes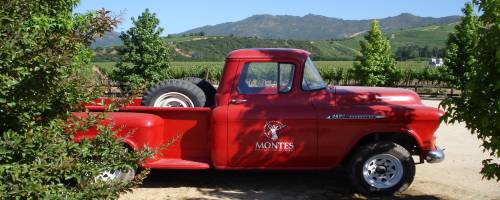 The entrance at Viña Montes in Apalta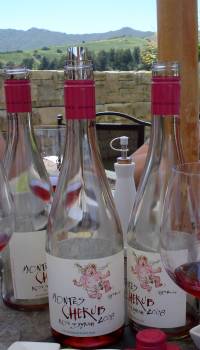 Montes recently celebrated their 20th anniversary - which in Chilean terms is a baby.
But in those twenty years they have accomplished much - international recognition and awards for the premium wines they produce. In 1987 partners Aurelio Montes and Dennis Murray established Montes. They started small, with only 20,000 cases and grew to 30,000 cases by year two along with two more partners - Pedro Grand and Alfredo Vidaurre. Of course that was back when they wines they were making were considered 'supermarket wines' (well not in Canada). Today, Montes is the fifth largest single wine producer in Chile at 800,000 cases and with wineries in Napa Valley and Argentina. This gorgeous winery, not far from Santa Cruz in Apalta, is a Feng Shui dream. Water, stone, wood and light are skillfully combined in this six year old facility, its clean, elegant lines are soothing to say the least. And, it's here that the Montes icon wines are made. The winery here has a small cafe/restaurant and lovely patio as well as a hilltop retreat/picnic site for small functions and wonderful sightseeing. Other primary vineyard sites are north and east in Rapel called the Marchigue (El Archangel estate) 25 kilometers form
the Pacific and the Los Nogales estate and winery in Curico.
Montes Cherub Syrah Rose on the patio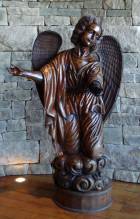 - top right
The Montes angel in the winery foyer - lower right

Montes Cherub of Syrah Rose, Colchagua Valley, 2008 this is a fun, vibrant wine that happens to be both pretty and a great food partner...
The colour of pomegranate juice with sweet strawberry, summer berries and candy floss aromas. It has vibrant citrus and lovely berry flavours, its a bit off-dry in an appealing patio sipper style and the structure and acidity is very good. Delicious.
$17 LCBO - 2007 vintage
Montes Alpha Chardonnay, Casablanca Valley, 2006 is sweetly spiced with aromas of of fresh churned butter, pineapple, melon and tropical citrus. The caramel, spiced butter and tropical notes flow through onto the palate - the oak lifts rather than overpowers and the finish lingers, crisp and strong. $27 BCLDB $22 LCBO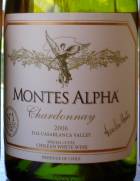 Montes Limited Selection Pinot Noir, Casablanca Valley, 2008 is part of the "Limited Selection" tier of Montes wines. The aromas are sweet cherries, earth and tobacco, hints of leather and soft spices. Fresh and silky on the palate - cherry spiced tobacco, pepper and strawberry flavours linger nicely...

Montes Alpha Pinot Noir, Leyda Valley, 2006 from the premium tier (this wine would retail in private stores for about $30+) has intriguing savoury and mineral tones - black cherry, moist earth like forest floor/composty/mushroomy aromas so typical in Pinot Noir with undertones of peppery spices and smoke. The palate is dense, masculine and smoky with fresh cherries and bright
acidity and youthful tannins that linger on the finish.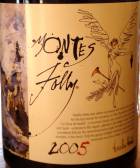 12 months spent in French oak.

Montes Alpha Syrah, Apalta Colchagua Valley, 2006 is made from 90% Syrah and the remainder a blend of equal parts Viognier and Cabernet Sauvignon and is most certainly savoury. Smokey berry aromas, char-grilled meat, Szechwan peppercorns, and obvious floral aromas. Its an elegant wine, smooth and lush, balanced fruit and structure with a delicious lingering finish tasting of peppery spice and licorice.
$30 BC, $23 LCBO
Montes Alpha 'M', Apalta Colchagua Valley, 2005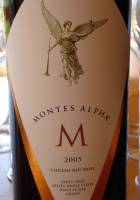 is a blend of Cabernet Sauvignon (80%) with Cabernet Franc, Merlot and Petit Verdot. This is a concentrated wine with dried fruit (almost Ripasso in style), cedar box spices, earthy/mushroomy hints, coffee and tobacco. The entry is fresh then the dried fruit and intense spice kick in - the structure is excellent the flavours dense, the tannins sweet. Wonderful.
About $90 when available


Montes Folly, 2005, Apalta, Colchagua Valley, 2005 was named as it was considered a folly to plant Syrah in Chile and even more so because it was on a high slope. Now look whose laughing. Fragrant crushed floral and sweet berry aromas and a sprinkle of white pepper. Blackberry flavours and more pepper on the palate, its elegant and juicy with powerful tannins on the finish. A keeper.
About $90 when available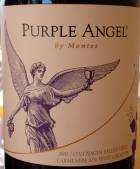 Montes 'Purple Angel', Colchagua Valley, 2005 only 8000 cases of six is available for the world which is a shame because this Carmenere (92%) and Petit Verdot is a dense, tooth-purpling seraph. Red berry fruit, smoked spices, green beans and a hint of jalapeno. On the palate, expect, roasted red pepper, loads of spice, bright acidity and grippy tannins. One for the cellar!
About $57 when available

There is good availability in BC of the following Montes wines:

Montes Sauvignon Blanc, Leyda (in BC private wine stores)
Montes Cabernet Carmenere
Montes Alpha Cabernet Sauvignon
For more information on Montes wines click here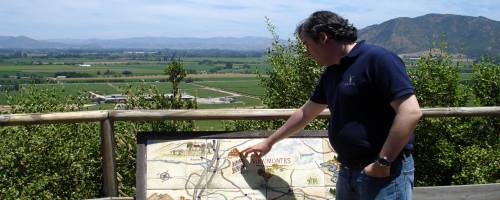 partner Dennis Murray of Viña Montes at the hilltop picnic and viewing site looking over the vineyards and winery in Apalta.
Luis Felipe Edwards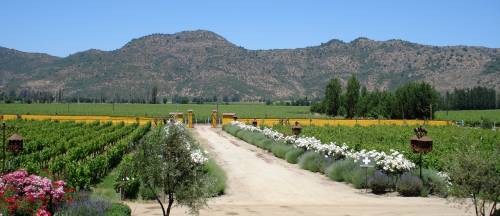 There are some beautiful views and historical estates throughout Chile that cross both vineyards and time. But there was no more breathtaking view than that of the mountainside vineyards of Luis Felipe Edwards. We traveled in small 4x4x trucks for nearly one half hour winding and weaving and climbing on breathtaking switchbacks, dirt roads and tracks. Faint of heart look away… Unbelievable vineyards were carved out of raw land, irrigations stations and pipes cling to steep slopes and workers harness themselves in. There is a immense amount of work in this project – planting new vineyards at 1000 meters above sea level is no small task – not if you are going to do it right.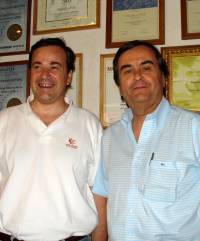 LFE is a family-run business – the eldest son is managing director, a daughter manages the bottling line and is married to the technical director and another son is the sales director.
In 1974 the family started with 30 hectares of vines, the grapes, they sold to Santa Rita. But in 1976 they decided to build a winery and started making their own wine. Now at around 700 hectares of planted vines spread across four major vineyards, they export all of their one million cases of wine.
LFE has Syrah, Carmenere, Cabernet, Malbec, Merlot, Petit Verdot and Mourvedre and the whites Chardonnay, Sauvignon Blanc and Viognier. The reds are intense, inky, concentrated even with so many young vines. They are a winery to watch – hopefully we'll see some in British Columbia soon – they are currently available in Quebec.

right: family members Nicolas Bizzarri and Salvador Barros Vial of LFE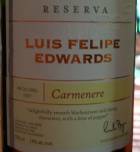 Luis Filipe Edwards Sauvignon Blanc, Colchagua Valley, 2008 is a bright, sweet, tropical fruit bomb with peaches, minerals, citrus and grassy hints. Its snappy an fresh on the palate and lingers with peachy flavours.

Luis Felipe Edwards Chadonnay, Colchagua Valey, 2008 is ripe and tropical with fresh young pineapple aromas, creamy peaches, floral and honey tones. The palate features a creamy entry – buttery in fact – with flavours of sweet peaches, mineral and caramel praline – the finish is bright but spice clings.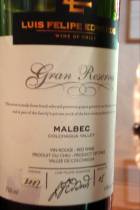 Luis Felipe Edwards Reserva Merlot, Colchagua Valley, 2007 is youthful and shows spicy jalapeno and green olive aromas, chocolate covered cherries and plums with hints of balsamico. The palate has creamy red berries on the entry, peppery spice and more jalapeno, vanilla and cocoa. The fruit gets darker as mid-palate the tannins are fine and dry, vanilla and cocoa linger.

Luis Felipe Edwards Gran Reserva Malbec, Colchagua Valley, 2007 emits intense purple aromas – juicy berries, bittersweet chocolate, floral and typical savoury undertones. Tannins grip your palate throughout, its concentrated, masculine and powerful. The grapes for this wine come from 40+ year old vines and this wine will age well for up to ten years.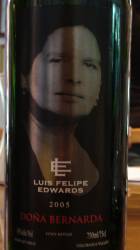 Luis Felipe Edwards Gran Reserva Shiraz, Colchagua Valley, 2007 hails from the terraced hilltop vineyards – which seems to be what Syrah like. It has the fragrance of crushed purple flowers, blackberries, sweet spices and vanilla. The palate is fresh and elegant with solid, bright fruit flavours and chocolate cherries. The berries linger on the finish of this delicious wine.

Luis Felipe Edwards Doña Bernarda, Colchagua Valley 2005 is laden with sweet berry, chocolate and eucalyptus aromas – its smoky, meaty and earthy with intense flavours, loads of bright acidity and powerful, ripe tannins.

A barrel sample of Mourvedre – comes from hilltop bush vines – it shows, coffee liqueur, intense licorice, pepper and strawberry twizzler aromas. Its powerful and gripping on the palate – spices linger and the tannins don't let up.




A barrel sample of Carmenere shows ripe berries, chocolate nose with blueberry juice in the mouth with loads of lingering spices, great acidity and power.


More information of Luis Felipe Edwards here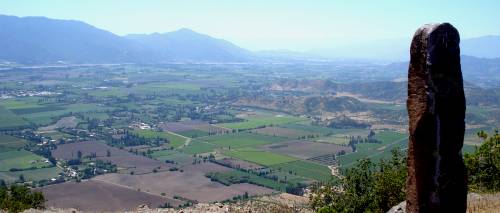 view from the stunning 1000m mountaintop vineyards of Luis Felipe Edwards

Vinedos Organicos Emiliana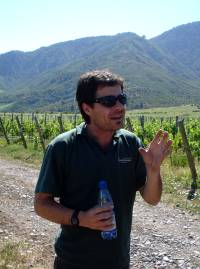 From the hilltop vineyards and vistas of Luis Felipe Edwards, I traveled back into the intense heat of the valley to the 160-hectare biodynamic vineyard of Vinedos Organicos Emiliana. As sweat trickled out from under my sun hat ad down my back I listened as winemaker Antonio Bravo von Bischoffshausen talked with enthusiastiasm and passion about Biodynamics. Biodynamics is to the layman, confusing, voodoo if you will, a kind of pagan method of agriculture as old as time and incredibly intricate. But I appreciate what biodynamic farmers are trying to achieve through hard work and passion. I applaud its positive affect on the planet, on our tired soils, and our bodies while my understanding of it just scratches the surface. Astrological calendars, wildflowers let loose among vines, chickens running loose, on-site fertilization produced by animals on the farm and manure-filled horns buried in the vineyard from equinox to equinox…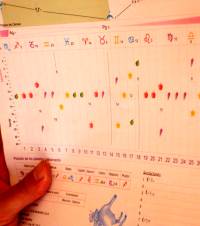 Adobe Reserva Chardonnay, Colchagua Valley, 2008 has an earthy element in addition to its buttery tones and its white fruit and herbal elements. Clean on the palate with softly rounded acidity and zest on the finish.
About $15

Emiliana Novas WMS Chardonnay, Marsanne and Viognier, Colchagua Valley, 2007 is an interesting blend with prominent toasted oak and spiced butter aromas. The palate echoes the aromas with loads of spiced butterscotch flavours followed with bright citrus and white fruit and zest on the finish, A good pairing with medium firm cheeses and nuts.
About $20+ BC private wine stores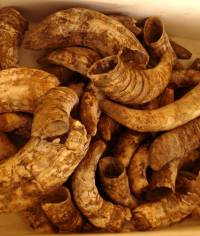 Emiliana Novas WMS Syrah, Casablanca Valley, 2006 is obviously not from the hotter Colchagua Vineyard presenting meaty, smoky aromas with black berries, cranberry and cherry aromas, coffee grounds, spiced chocolate and hints of briny green olives. The fresh berry fruit reappears on the palate with hints of dried fruits and earthy/savoury tones followed by seasoning salt flavours and ripe tannins.


Emiliana Coyam Colchagua Valley, 2006 has proven to be a stand out once again (it was one of my top picks for 2008). Huge savoury aromas – salted, smoked meat, black cherry and ripe berries on the nose. The palate is lush, yet fresh with earthy, spicy flavours, spiced chocolate and pepper on the finish
It has good acidity and structure with firm tannins that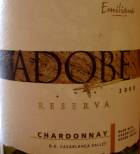 soften nicely paired with some medium firm cheeses.
$30 BC
click here for the 2005 review

Emiliana Organicos 'G', Los Robles Colchagua Valley
is a blend of Carmenere (40%), Syrah (35%) and the
remainder of Cabernet and Merlot. It has plush chocolaty and rich berry aromas, with savoury undertones. There is great acidity on the palate, the fruit is intense, sweet and supple, the chocolate and coffee flavours return on the palate.
The finish is peppery, the


tannins ripe but very firm –
it needs a couple more years to soften.
For more information on Emiliana click here

Casa Silva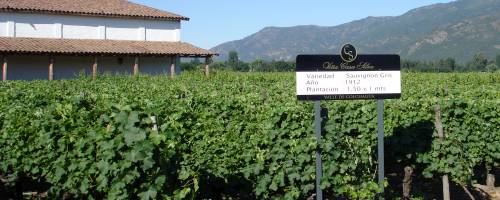 the estate vineyard planted in 1912 at Casa Silva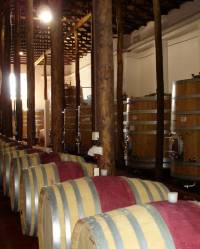 Casa Silva is like a quaint village unto itself, complete with a car museum, a restaurant and even a boutique hotel on site at the estate in Angostura. Mario Silva and the Silva family who own Casa Silva lay claim to ancestor Emilio Bouchon - who is also the ancestor of J.Bouchon (see Maule Valley) founded this winery a decade after he arrived in Chile from Bordeaux in 1892. And the traditional Chilean buildings and barrel cellar still in use, are a tribute to those generations and days gone by.
In 1997 after producing grapes and juice to sell in bulk to other producers Casa Silva switched to making wines under their own label. The fifth generation "Quinta Generación " Silva is now involved in the winery. The vineyards are all in Colchagua - spread from the Paredones vineyard near the Pacific at coastal Colchagua to the Los Linges vineyards at the Andes foothills and most of their vines were planted around 1910...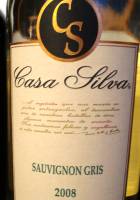 Casa Silva Sauvignon Gris, Colchagua Valley, 2008 shows bright tree fruit aromas, clean minerality and crisp citrus but the Sauvignon Blanc character outsines the Gris character in this wine - different from the Cousiño Macul Sauvignon Gris in Maipo. Its direct, almost austere with mouth-watering acidity.

Casa Silva Quinta Generación White, Colchagua Valley, 2007 blends almost equal parts of Viognier, Sauvignon Gris and Chardonnay fromtheir estate vineyards. Its a lovely aromatic blend, showing papaya, floral and spiced peaches on the nose and crisp citric, minerals, white pepper and star anise with a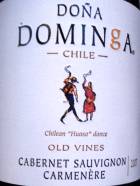 bit of savoury herbs on the palate. Snappy acidity, easy drinking wine.
LCBO $16 (2004)

Casa Silva Dona Dominga Old Vines Cabernet~Carmenere,Colchagua Valley, 2007 is quite a powerhouse wine for good value. Savoury aromas - green pepper and herbs, blackberries, peppercorns and chocolate with meaty/seasoning salt notes. The palate is rich and dark with loads of peppery spices, balsamic, tobacco and leather with fine tannins to dry up the finish.
BC $13.99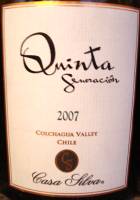 Casa Silva Carmenere Reserva, Colchagua 2007 is ruby-violet in colour with spice and savoury aromas, blueberry and blackberry fruit, pepper and smoked sausage aromas. The palate is fresh - the entry laden with berries and it has an appealing delicate weight and texture - soft and supple moving into lingering flavours of espresso and spice. Very good.

Casa Silva Quinta Generación Red, Colchagua Valley, 2005 The 2004 of this wine was one of my Top50 $20-$50 wines for 2008 (read here) and this one will certainly be in the running again. Blueberry - ripe and creamy - cassis and chocolate, spices and sweet red peppers. Supple and creamy on the palate layered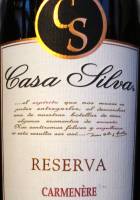 with fruit/spice/savoury notes, balanced acidity and ripe tannins. Delicious.
A blend of Cebernet, Carmenere, Syrah and Petit Verdot.
the 2004 is about $30 in BC private wine stores $20 in the LCBO

Casa Silva Altura, Colchagua Valley, 2003 is Casa Silvas ultra-premium/icon wine. It is a blend of 60% Carmenere with equal parts of Cabernet and Petit Verdot. An opulent smalling wine brimming with berry fruit, lifted green aromas and meaty undertones. The palate is impressively elegant, refined with lovely structured tannin, good acidity and a long finish.
avail in Alberta/ the 2001 is $43 in LCBO stores

for more information on Casa Silva click here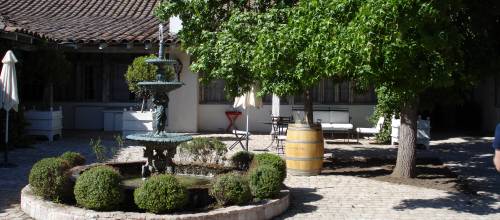 The courtyard at Casa Silva - the boutique hotel

Link to Chile - an introduction here
Link to Chile - Aconcagua Valley here
Link to Chile Maipo Valley here
Link to Chile - Curicó & Maule here
- end -