Feb 29, 2016
Arrivederci

Well, another wine fest has come and gone.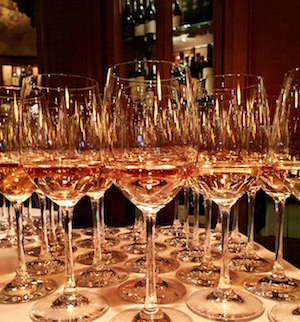 Our Italian friends swung into town with all the swagger, style and top-notch tipples we expected.

Possibly more.

If you run into a significant number of folks grazie-ing, arrivederci-ing and ciao-ing (and leaning into the right to cheek kiss, first) you can thank the Vancouver International Wine Festival.

Let's hope some of that charm and Lambrusco rubs off on us all.

To add to the celebration, the sales of Italian wines in BC has just moved into second place after California, usurping Australia (international imports).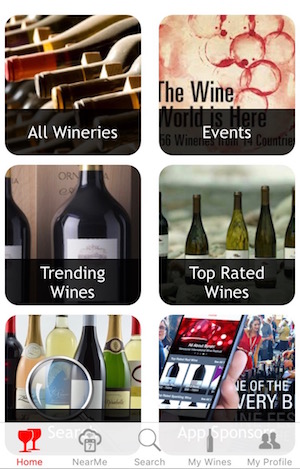 A notable addition to this year's fest was a new VanWineFest app - with the name of each of the 155 wineries and their wines available to taste in the Acura International Festival Tasting Room.
It allowed you to search by wine, table number, winery or country. For someone who takes all my notes (whether I'm in a vineyards somewhere, a stand up tasting or dinner) on my iphone, this was a huge coup.
It sped my typing time up by not having to type in each wine by name.
Unfortunately, there are some glitches to figure out for next year.
Firstly, the search function was a bit kludgy - sometimes a winery would come up by table number but not by it's name and vice versa. The most challenging thing for me, it drained my battery within a couple hours, so I had to stop using it.
The developer, FreshWorks Studios, Victoria, assured me they would look into these things in preparation for next year.

Another positive change, the much smaller tasting book. We saved a few trees and it made it easier to carry around.

Looking forward, some large middle aisle spittoons are a absolute must and are an international standard.
Not having to weave back to the table through a lineup to elbow someone out of the way to spit is too much effort. Using the internal spittoon gets people into trouble.

While I cannot claim to have taken in all of what Vancouver International Wine Festival (VIWF) had to offer, I was taking names and kicking back some seriously good vino and grub.

Hanging with Royalty
La Terrazza in Yaletown was the perfect backdrop for Wednesday night's dinner, Dining With Tuscan Royalty.
We all put on our sparklies, and while in reception sipped a juicy Albia Rosé Toscana, 2014 (tangy red fruit, mineral, orange peel) while munching on tiny sugar cones of smoked salmon with fennel aioli and Yuzu caviar.
Later seated we were treated to an opulent lineup of dishes including seared sable fish, risotto ai fughi topped with perigord truffle, sous-vide angus beef tenderloin, veal cheeks braised in Barolo Chinato and finally a cheese and chocolate covered biscotti course.

Why I decided to wear a dress that fit like a sausage casing to start, I have no idea. #rookiemistake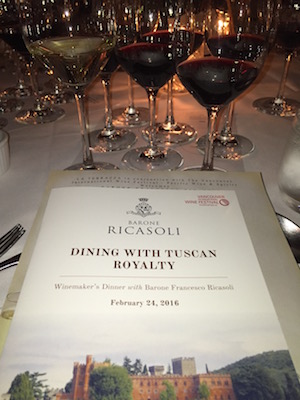 I must say, I did feel like a princess (or would that be a lady? Junior Baroness?) seated beside Barone Francesco Ricasoli for the evening. While we've met a couple times before this was a good opportunity to get to know about him and his wines in more depth.

As the oldest Italian winery and the fourth longest-lived company in the world, Barone Ricasoli is indeed a unique piece of history.
It began in 1411, when the castle Brolio fell under ownership of the Ricasoli family. It was handed to them by the Republic of Florence to stand against the enemy Sienese Republic, which was finally defeated in 1555. Located part way between Siena (the closest) and Florence, the castle, like many others between these two important Etruscan cities, spent centuries defending their lands from each other. Worthy of the fight, it is and was a land rich in wine and olive oil.
Once the feuding ended, more time could be spent on farming and vineyards, which is precisely what they did. The first documentation of Ricasoli's wine exports was to Amsterdam and England in the 1600s.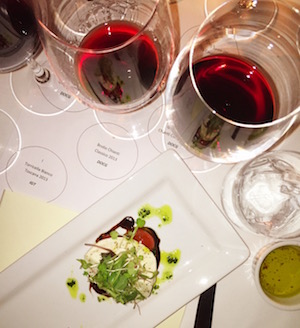 Fast forward to the 20th century, the Brolio estate was sold to the Canadian company, Seagrams. It was a tough time, after the second world war and much of Europe suffered financial hardship, forcing the sale. Finally, in 1993 the 32nd Barone Ricasoli, Francesco, was able to buy back the family estate.
Since then, this one-time professional photographer has diligently fought to move the brand forward and reclaim its lost international pedigree.
He's done so admirably. His 1200 hectare estate is the most visited in in Tuscany and he continues to delve into technology, even though he finished modernizing his winery in 2012.
By focusing on making a better wine, he was also determined to get back to his roots, and that of the Sangiovese variety.

"Sangiovese is a very difficult grape to grow - it is very delicate. We started to replant and and experiment with Sangiovese. These wines are the expression of a lot of research. We have the responsibility to discover what is next, to find the elegance and beauty of this variety. Technology helps us prevent making mistakes."

"Good tradition needs to be dynamic, so every generation needs to find a way to produce the wines..."

~Barone Francesco Ricasoli

Francesco charmed the diners at La Terrazza that night and again the next afternoon at the trade and media tasting, 1000 Years in Tuscany.

Wines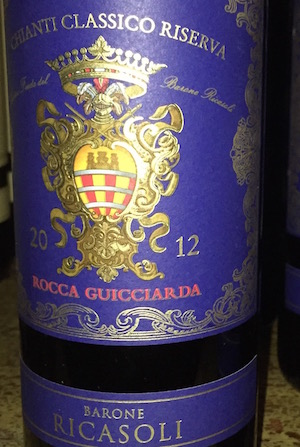 Torricella Bianco Tosacana IGT, 2013 - Mostly Chardonnay with 20% Sauvignon Blanc, this white kept my thirst at bay all night during dinner (between the following reds, of course). Crunchy white fruits, honey lemon curd, herbs and mineral with some smoky notes. Great concentration and weight with an attractive oily texture. Private wine stores $30-$40

Brolio Chianti Classico DOCG, 2013 - The most famous of the Ricasoli wines, this recognizable wine is a blend of Sangiovese with 15% Merlot and 5% Cabernet Sauvignon. A rustic character with notes of wild strawberry, cedar, sunbaked earth, leather and cherries, chocolate and tobacco. Spicy and fresh palate with good structure and balance. A wine of substance with an herbal and tealeaf finish.
$27 BCLDB

Brolio Chianti Classico DOCG Riserva, 2012 - Like the Chianti Classico above the blend is Sangiovese with 15% Merlot and 5% Cabernet Sauvignon. I was ridiculously pleased with both of the 2012s I tasted from Ricosali. It was a difficult year, cooler and I think it shows through finesse and elegance. Think more high-toned red fruit and overall juicy character and fine tannins. Lovely.
Private wine stores $35-$40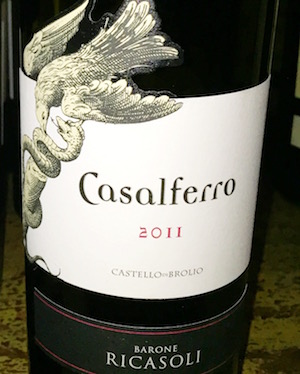 Rocca Guicciarda Chianti Classico DOCG Riserva, 2012 - 80% Sangiovese, 15% Merlot, 5% Cabernet Sauvignon this chic version offers expressive red fruits, dried roses, cocoa and tealeaf. Overall good finesse, fine boned and feminine.
Private wine stores $29-$35

Colledilà Gran Selezione Chianti Classico DOCG, 2011 - Made entirely from Sangiovese this wine has beautiful red berry and cherry notes, vanilla liqueur, spice and licorice. Expressive and nearly jammy with great concentration and weight on the tongue. An impressive wine, a very complete wine.
Private wine stores $60-$65

Casalferro Toscana IGT, 2011 - An IGT because it is made entirely of Merlot, which Francesco admits has been Chianti-fied - meaning it's a Merlot with the stamp of Chianti. Aromas of plums and cherry, aromatic spices, roses and licorice. It is expressive and weighty with a plush palate - modern and concentrated it is reminiscent of a liqueur. Grows more powerful from entry to finish. Stunning.
$58 BCLDB

Castello di Brolio Gran Selezione Chianti Classico DOCG, 2011 - 80% Sangiovese, 10% Cabernet Sauvignon, 5% Merlot, 5% Petit Verdot. Supple, plush and generous with wild cherry, leather and dried violets. Bright and elegant in the mouth.
2010 - made without the Petit Verdot, this earlier vintage leads with 85% Sangiovese with 15% Merlot and 5% Cabernet Sauvignon and was quite closed when I approached it. However the palate was laden with sweet fruit, tobacco, earth and supported by powdery tannins. Still youthful with impressive freshness.
Both available in private wine stores $65-$75

Seminar Standouts
Ferrari 'Riserva del Fontadore Trentino DOC, 2004 - A stunning traditional method fizz made entirely of Chardonnay, Ferrari considers this the best Italian sparkling in the world. It spent 10 years on lees, noticeable in its toasted and leesy character with honey, golden fruits and lemon curds. Tiny, almost invisible bubbles with a richly woven palate both creamy and bright.
Approx. $100

Marchesi de frescobaldi 'Gorgona' IGT, 2014 - this belnd of Ansonica and Vermentino is grown on the island of Gorgona by prisoners of the Gorgona Agricultural Penal Colony. It has a beautiful resinous nose with honeysuckle, jasmine, toast and almonds. It is ripe and oily and has a long saline finish. Beautiful.
Approx. $85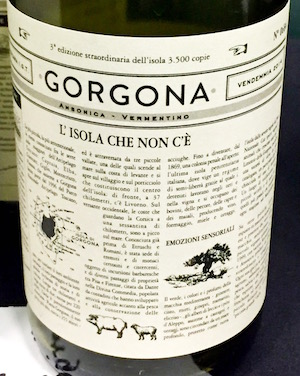 Umani Ronchi 'Plenio' Castelli di Jesi Verdicchio Riserva Classico DOCG, 2012 - Notes of resin, lanolin, bitter almond lead to a palate off honey stone fruit pit and fleyr de sel. Oily texture, great concentration and length.
Approx. $35

Vietti 'Scarrone', Barbera d'Alba DOC, 2011 - Notes of chocolate, cherries, spice, raspberry, leather and dried rose petals. Inky concentration with a palate to mimic the nose. Fine compact tannins and a bright but savoury, mineral finish.

Argiolas 'Turriga' Isola dei Nuraghi IGT, 2011 - A beauty of a Cannonau (aka Grenache) with loads of purple fruits and grapey aromas layered with violets, licorice and aromatic spices. Powerful but smooth tannins, mouthfilling and weighty with overall good balance. Blended with Carignan and friends.
Approx. $90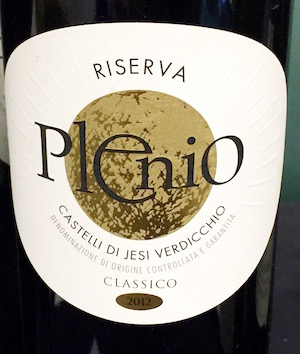 Pio Cesare 'il Bricco' Barbaresco DOCG, 2011 - Outstanding balance, a lovely juxtaposition between traditional and modern styles. Dried strawberries lead the nose followed with tar and roses and violet pastilles and tealeaf. Feminine and fresh, delicate yet powerful. It simply levitates on the tongue. The leader of the pack.
Approx. $110

Tommasi Viticoltori Amarone della Valpolicella Classico DOCG, 2012 - The Tommasi style is always one of pure rich fruit expression and this one doesn't differ. Sweet summer berries, dried cherry, chocolate, espresso and a palate that is intensly supple with generous fruit. Delicious.
Approx. $53

Masi Agricola 'Sergio Aligheri Vaio' Amarone della Valpolicella Classico DOC, 2008 - Fruitcake, espresso, tar and Kirsch lead to a supple and succulent palate with glycerol weight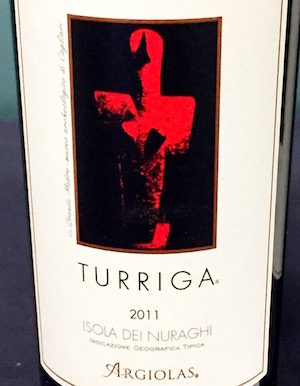 and dried flowers and espresso on the finish. A somewhat more traditional style than Tommasi - this wine has been made since 1772.
Not available.

Zonin 1821 'Podere il Giangio' Recioto di Gambellara Classico DOC, 2011 - Golden fruit, slick weight, apricots and dried peaches. Sweet but not overly so, acidity is balanced but not pronounced.
Approx. $30



Tasting Room Treats
Averill Creek Pinot Noir, Cowichan Valley 2012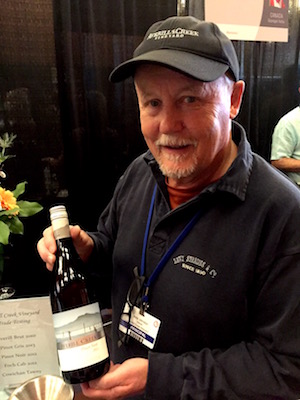 Juicy, feminine and very complete. Classic pinosity in this bottle and once again retired Edmonton MD Andy Johnson

(right)

has shown us a stylish wine from Vancouver Island. I think it's his best I've tasted since 2006, but Andy might say, 2009.

Bartier Bros. Gewurztraminer, 2014 - While I'd tasted this wine a few days prior at home from sample, I had the opportunity to talk to Michael about his style, so different from its Okanagan counterparts. He's trying to achieve this less flamboyant and opulent style by harvesting early, one moment on the vine too long and Gewurztraminer can go over-the-top. The BB style is orange blossoms and ginger, crunchy white fruits and tangy grapefruit with just a hint of rose petals. Fresh and juicy with focus and pristine character.


(photo below right: Michael & Don Bartier)



Monte del Frá "Ca' del Magro" DOC, 2013 - In my ever increasing thirst for Italian whte wines this one is always a standout. A blend of Garganega, Trebbiano, Friulano and a handful of other grapes grown near Lake Garda this perfume of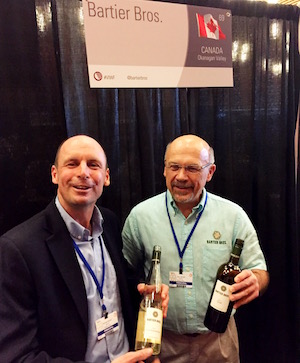 tropical and orchard fruits, spring blossoms, honey and nuts is complex weighty and quite exquisite.


(Bottle shot: below right)



Cleto Chiarli 'Fondatore' Lambrusco di Sorba DOC, NV - Made entirely from the Lambrusco Grasparossa variety this delightful pale pink fizz offers wild red berries and earthy/mineral tones. It is very focused and racy with a classic rustic character.

Cleto Chiarli 'Vigneto Cialdini' Lambrusco Grasparossa di Castelvetro, NV - Pale pink colour achieved with only 25 hours of skin contact it is dry and tangy with summer berries swimming with orange peel.

Cleto Chiarli 'Rose Brut' Vino Spumante da Grasparossa, NV - tobacco, red fruits and earth with a very juicy yet firm palate. Made with about 15% Pinot Noir alongside the Graparossa with just a few hours on slin to lend it such a pale pink colour.




Medici Ermete 'Concerto' Lambrusco Reggiano DOC, NV - My stand out Lambrusco - this version is ripe and powerful, loads of red berries and tart cherry flavours - fleshy and underscored by vibrant acidity and impressive power.

(photo: right)



Medici Ermete 'Quercioli' Lambrusco Reggiano DOC, NV - Overall good potency, ripe and earthy with red berries and cocoa this is an intense and concentrated Lambrusco with impressive tannins and acid balance - will hold up to meat dishes and firm cheeses.

Medici Ermete 'Gran Concerto' Metodo Classico Red Brut, NV - Earthy and dusty red fruits, impressive concentration fine spice, cocoa and a solid presence.

Medici Ermete 'Unique' Metodo Classico Brut, NV - Red fruit and fine spices shine, it has a lovely weight, good character, balance and persistence with a tangy finish.

Argiolas 'Meri' Vermentino di Sardegna, 2014 - While I'm an overall fan of Argiolas and consume quite a good amount of their Costamolino Vermentino, this one is a step up. Wonderfully fruity and floral with citrus, bitter almond and mineral. The palate is equally perfumed with lovely weight and balanced acidity - great concentration.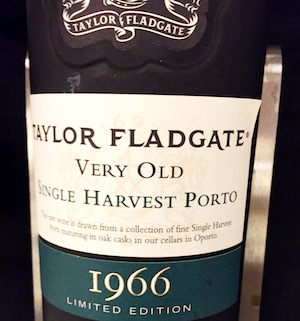 Taylor Fladgate 20 Year Old Tawny Port - Intense dried fruit, nuts and creme brulee. A warm and viscous palate and overall simply delicious.

Taylor Fladgate 'Very Old Single Harvest' Limited Edition Porto, 1966 - Reminiscent of liqueur, caramel and resin, dried fruits and marmalade with an incredibly long and spicy finish. Powerful, stunning, addictive.

Paolo Conterno Langhe Nebbiolo a Mont, 2013 - A lively, pretty nose, red fruits, flowers and fine spice. A traditional style with firm compact tannins and a cocoa finish.

Paolo Conterno Langhe Arneis a Val DOC, 2014 - Oily and resinous. very juicy, citrus, mineral and crunchy white fruits - great acidity leaving a mouthwatering finish.

Luccarelli Primitivo di Manduria, Campo Marina, 2012 - This southern Italian region is known for its warm weather and ergo its ripe wines. True to form it is an intense and supple nose of cherry and fruitcake, mocha and a plush and potent palate with ripe tannins.



Marchesi Antinori 'Bramito dei Cervo' 2014 - A blend of Chardonnay and Pinot Bianco it has tropical fruit, crisp citrus,honey and some spice from the partial barrel ferment. Very expressive and fruit-driven but not lacking substance. From vineyards in Tuscany up to 700 meters above sea level.

Villa Sandi Cartizze Rivetta DOCG Prosecco, NV - One of the few Prosecco's I dove into at the festival, this top-tier version from the tiny hilltop DOCG of Cartizze is concentrated and front loads pure generous fruit, spring flowers and exotic citrus. Persistent and complex with an extensive finish trailing peach flavours.

Umani Ronchi Casal di Sera, Verdicchio dei Castelli di Jesi DOC, 2014 - Pristine, vibrant and chic with crunchy white fruits, lemon bitter almond and mineral. Sweet creamy fruit, almond and honey in the mouth.

Zenato Lugana San Benedetto DOC, 2014 - I was told to look for a Lugana wine (a tiny region alongside Lake Garda) which has created quite the buzz - especially in Germany. It is a lovely white wine made from Turbiana, not related as suspected to either Trebbiano or Vedicchio. The wine is very citrusy, it's also very floral with bitter almond and citrus waxy notes. It has a slightly resinous character with good length. Food friendly and lively.

Bibi Graetz Casamatta Bianco - The charming white is made from Vermentino, Trebbiano and Moscato and so is expectedly floral with pretty orchard fruits and exotic citrus. Oily and ripe in the mouth with delightful racy acidity. Pure and charming.



Bottega 'Gold' Brut, NV - Fragrant, acacia, melon and pear with honey - a fine fizzy spumante with almond, orchard fruit and citrus flavours. A go to festive bubble with an attractive price.

(above right)



Cantina Breganze 'Rosa di Sera', Rosato Extra dry, NV - A cherry blossom pink fizz made from Glera (the grape of Prosecco) and a red variety named Marzimino. Fun and frivolity here with summer berries, citrus peel and floral aromas with a kiss of sweetness in the mouth.

Umberto Cesari 'Lovia' Prosecco, NV - A new addition to the Umberto Cesari lineup, this fun and pristine, fruit-driven and floral fizz has an attractive pithy finish.

Umberto Cesari 'Moma' Rosso, 2013 - A blend of Sangiovese, Cabernet Sauvignon and Merlot it offers cherries, mocha and a supple and generous palate with good persistence.

(right)



Vietto Castiglione Barolo, 2011 - Classic Nebbiolo, cherry, tar and roses with wonderful fruit expression and persistence of fruit on palate. Excellent balance and structure. A keeper.




Tenuta Argentiera Poggio ai Ginepri Bianco, 2014 - Mineral and stone fruits, citrus and sweet grass. Excellent freshness, lively acidity and expressive lingering fruit. Sauvignon Blanc, Vermentino and Viognier.

Castello di Gabbiano Chianti Classico, 2013 - Dried cherries, rose petals, leather and spice with tobacco. Very good overall balance, generous fruit and brightness with powdery compact tannins.

Ruffino Riserva 'Ducale Oro' Gran Selezione Chianti Classico DOCG, 2010 - Fantastic offering from the first approved Gran Selezione vintage, this version shows cherry, strawberry ja,, roses and baking spices, mocha and Turkish coffee. Smooth and concentrated with excellent freshness.

La Vita Ruffino
Right: A final photo from the La Vita Ruffino after party at 397 Alexander Street on Friday night.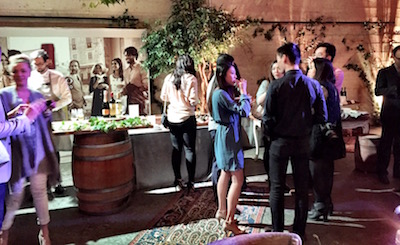 Congratulations Canada!
The Vancouver International Wine Festival 2017 feature region brings it home.
Hopefully we get some good showings from Ontario, Quebec and Nova Scotia as well.

~Daenna Van Mulligen