Jun 02, 2015
The House of Fonseca: 200 Years 1815 - 2015

Sixth generation family member and winemaker David Guimaraens-Fonseca brought a few of his famous Port wines to Vancouver recently.
He was here to share the story of Fonseca.
I wrote about Fonseca and their sibling Port houses, Taylor's and Croft in the piece "The Tears of the Douro" in Vines Magazine's December 2014 issue, after a visiting the estates last September, so I was quite familiar already.

Guimaraens tells the story of how the family estate began and touched on the incredible (and tumultuous) history that weaves through the family tree. He was also here to expand on Fonseca's traditional winemaking techniques, which are blended with modern touches. These modern touches have been implemented due to necessity – with the hopes of maintaining consistent quality. In my Vines Magazine piece I note that Fonseca wines have long been known for their, "Opulence and hedonistic character."
The book Fonseca Port states, "The exact date of incorporation of the firm is unknown. However the first evidence of the firm trading in Port is dated 8th of April, 1815."
This was a purchase of 32 pipes of Port by Joao dos Santos Fonseca - who was to form a partnership with Francisco Jose Gomes Monteiro. Manoel Pedro Fonseca joined the firm in 1818 and played a pivotal role from
England, where he had fled to during the turbulent political landscape in Portugal. Fonseca's headquarters would be based in England for the next century.
When he later sold his shares Manoel, insisted the brand's name, Fonseca, should be maintained. While Manoel Pedro's direct descendants (David's line) did not receive the company, it did remain in the family after being sold to Manoel's brothers.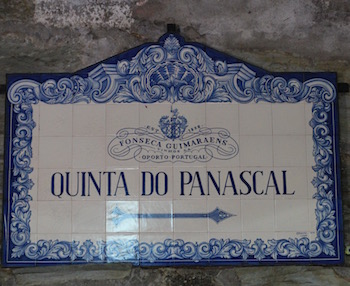 The eldest son in each generation takes the Fonseca name, alongside Guimaraens, which is why, David jokes, "It has always been under the Fonseca name - it's easier to pronounce."

In 1840, the first vintage of Fonseca was taken to market. No doubt taken by rabelos (small wooden boats) down the Douro River in barrel to the city of Oporto before being shipped off to consumers.

David noted that the very successful 1863 vintage followed by an equally stunning 1868 really put Fonseca Ports on the radar.

Ups and downs continued. Political issues and war especially took their toll on the Guimaraens family and they needed money to continue. Frank Guimaraens and Frank Yeatman (Taylor, Fladgate & Yeatman) had a friendship, which allowed for necessary revenue.
In May 1949 the house was sold to that principle creditor and became part of the Taylor, Fladgate & Yeatman portfolio.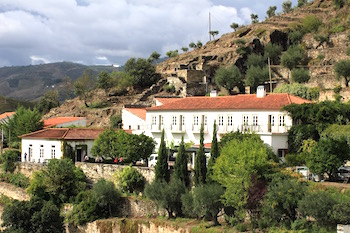 David's father Bruce (who had previously been in the military) joined his family's namesake company in 1956 and took responsibility for the firm's new vineyards. The story came full circle and landed back in the Guimaraens family, when Dick Yeatman (who had no heirs) passed away and left a portion of shares to Bruce (direct descendant of Manoel Pedro) and to Alistair Robertson.
The three families (Yeatman, Robertson and Guimaraens-Fonseca) are the current owners.

Together they are known as the The Fladgate Partnership, which includes Taylor's, Fonseca and more recently, Croft.

Important changes occurred in the 1970s. Under Bruce and Alistair's leadership, they purchased the three properties they now own (Quinta do Penascal, Quinta de Santo Antonio and Quinta do Cruzeiro) – replanting old vineyards and new.
They took Port making back to its roots with foot treading and blending classic varieties to make a more traditional product.

David came home in 1990 after studying enology and beginning his winemaking career in Australia.
He became the sixth generation family winemaker at Fonseca. No other port house has six generations of a family making port for the same house.

What has he learned in his past 25 years as winemaker?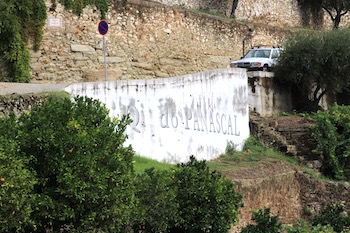 "Nature rules. As winemakers we are only as good as nature allows us to be. Having such dramatic changes over the past 40 years."

"It is an enormous privilege to be in the situation as I have the opportunity to leave my mark. It is a huge pressure and a tremendous opportunity, the generations before us did a great job. My father was an incredible man and I live in his shadow - it can bother you. I'm standing here because previous generations did such a good job, so It's my job to continue that. It is a pressure."

Additionally, he's anti-irrigation in the (dry-farmed) Douro, they have been cultivating that way in the region for more than 300 years after all. They have always had to deal with climate issues and he is not seeing a rapid change in the temperatures in this mountainous region - for those who feel the need to ask.
He feels site selection, root-stocks, viticulture et cetera, is the best way to deal with any climate changes and that fortified wine is the natural choice in hot and dry climates such as Douro.
Although not every year is a declared vintage (sometimes only one vintage in a decade is) David advises that Tawny Ports are a good compromise to Vintage Ports. They allow you to blend good and not so good vineyards as well as numerous vintages to make a wonderful wine. Very suited to the region and perhaps, any climate changes.
As David explained, the 2000s were a great decade - this decade has been much more difficult with the exception of 2011, which was wonderful. Last year, 2014 was a disaster. He admits, "We won't get to as many declared vintages as previous decades."



Photos above right: Daenna Van Mulligen. Taken at Quinta do Panascal, Douro 2014




Photos below right: courtesy of Fonseca Port



Tasting Notes

1970 Fonseca Port – Wonderful toffee and praline nuts with dried fruits, perhaps some dried cherries, dried apricots and chocolate flavours with candied nuts and caramel. Amazing intensity and acidity. Powerful still and fresh, Supple weight, slick texture and fine and sweet spices trailing on the finish. Incredible length.
Made by Bruce Guimaraens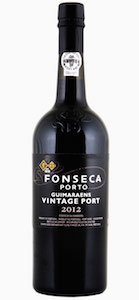 1985 Fonseca Port
Extraordinary year in Douro, the 1985 vintage. 15 years younger than the 1970, it is very ripe (a legendary vintage) with black fruits intense colour, it is chocolaty with loads of pure ripe berries.
Still amazing concentration and finesse with plenty of tanninc structure, but silky tannins. Great expressive style, still lively and youthful. Cedary flavours woven with fine spice, rich black current flavours – typical to Fonseca.
Made by Bruce Guimaraens

Note: In 1990 David came home from Australia. The challenge for him was that in 1990 there was a significant recession (a walk in the park compared to the recent recession, David says) there were few people to tread grapes - yet the rather basic technology for machine treading was used more for table wines - not Port.
They (father and son) decided to reopen the traditional stone lagars at Foseca's Penascal estate. While everyone else was giving up the foot treading, they decided it was very important to go back to the tradition of foot treading. Despite that, understanding the future may be reliant upon mechanical treading, David started designing tanks with more precise treaders (mechanical plungers). These were only for non-vintage Ports and he was able to make very suitable mechanical versions. As he says, they are, "Different, not better not worse."

1994 Fonseca Port dark fruit primary fruit, black currents and chocolaty supple generous and wonderfully rich. Powerful. Cigar flavours roll into a finish of fine spicebox. Very tobacco-y. Earthy nose, soil and dust with black berries and black currents. Glycerol and potent. Great expressive fruit and great powerful length.


2000 Fonseca Port - Quite floral and perfumed with loads of sweet purple and black fruits, cola spices, licorice. The palate leads with licorice and pipe tobacco. Warm and potent, on the palate - very expressive and intense. Not great with the cheese provided, which I tasted, but apparently a solid choice with chocolate.
As it evolved in the glass it was starting to show some secondary characteristics from a bit of age. Excellent length.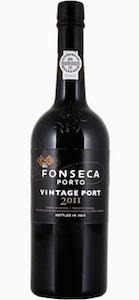 2011 Fonseca Port
Staining ruby colour. Intense and vibrant. Tight, earthy, bittersweet dusty cocoa and slightly closed on the nse. Some oak/wood aromas – very subtle, but fruit is shy right now. Powerful red still with some awkward youthfulness. You can taste the grape skins, intense and textural, absolutely powerful and concentrated.
2011 was a very good year. Classic, but the harvest was very hot and a it was a race to get the grapes in on time and not have dried fruit. Ultimately, 2011 will go down as one of the great years that come around every 20-30 years. They have been very well received by critics and consumers alike.
Final notes: Expressive purity of fruit. More depth and structure than 2012.

2012 Fonseca-Guimaraens Port
Very closed on the nose on this day but offering some bittersweet cocoa and dusty berry fruit. Powerful. Tightly woven nose - earthy (mineral) and also tangy, very textural and powerful. More briary fruits and black current on the palate that were shy on the nose.
Supple and very potent in the mouth – gargantuan wine, tannins are ripe but very textural. Dark chocolate would be a good pairing. More approachable than 2011 but this will age quicker than the 2011 vintage and is drinking surprisingly well now.
A wine made from select wines made from single quinta (estate), Penascal in the Pinhao Valley.

~Daenna Van Mulligen