Articles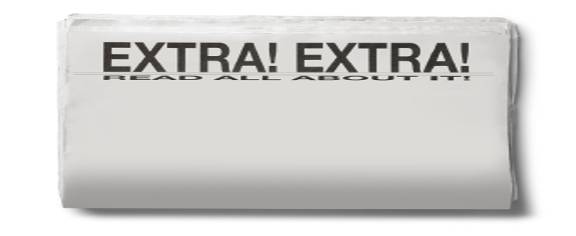 ---
New Zealand
Central Otago
South Island sister site to WineDiva.ca
posted April 2011
By Daenna Van Mulligen



Gibbston Valley, the Kawarau River Gorge, Chard Farm vineyards in the backdrop

Arrival
A direct flight from Vancouver on Air New Zealand 083 had me on the ground in Auckland an hour earlier than expected, just before the sun arose at the end of summer.
Summer in New Zealand that is.
Well rested and eager to begin my journey I was able to hop on an earlier flight to my first destination, Queenstown, despite the controlled chaos after the
Christchurch earthquake just days earlier.
It was a beautiful morning flight, two hours of snow tipped mountains and Tasman Sea, before the geography began to change and the mountains became treeless hillsides. The plane swooped low between hills and followed a lake until landing in Queenstown on the South Island in Otago.
Queenstown was an unexpected delight, a small but bustling resort town on the edge of lake Wakatipu, a skinny lake that twists and turns more than 80 kilometers between Central Otago's mountains.
Like many places and many names in New Zealand (Aotearoa), Wakatipu is a Maori name. The Maori are said to have arrived from eastern Polynesia hundreds of years prior to European settlers and formed their own culture and tribes. Kiwi's commonly use Maori names and words, interspersed with Kiwi English.
By afternoon on that first full day in New Zealand I had managed to settle in at the Novotel Lakeside, wander around Queenstown's quaint streets and alleys and even pick up my an AllBlacks t-shirt in anticipation of the 2011 Rugby World Cup.


Central Otago Wine
Central Otago was a mystery to me (like it is to many others) - a developing region on the South Island of New Zealand, poised at around 45║S and linked to a town of vacationers, trampers and skiers. Of course, as Central Otago becomes more internationally recognized and develops a food and wine culture that includes winery bistros and vineyard accommodations, wine tourism will also increase. And Queenstown's tourism marketing board is well aware of that.
And with the quality of its Pinot Noir - a style that is all its own - the worlds most southerly winemaking region is undoubtedly making waves that will reach wine lovers around the globe.

But, unlike say Marlborough, Central Otago is harder to understand. It is comprised of several regions that fall into valleys beyond Queenstown. Driving here confuses your sense of direction as the roads wind through mountains and hillsides and follow lakes the Kawarau River. It is a dry region of semi-continental influences with large diurnal shifts (daytime/nightime temperature fluctuations) which is very good for viticulture. But frost can be an issue here as can lack of water.




Most of the Central Otago winegrowing region falls into the Cromwell Basin, sourrounding Lake Dunstan, northeast of Queenstown.
The Cromwell Basin includes: Bannockburn, Lowburn, Pisa and Bendigo.
Just outside of Queenstown to the east, the narrow Gibbston Valley vineyards are perhaps the most dramatic as they rise from above the Kawarau river in steep patches. Due to its altitude and southerly location this is the coolest sub-region in Central Otago.
Lesser known Clyde and Alexandra are east and slightly south of Queenstown and much farther north and east - named for the town and lake which anchors it, is Wanaka.

Central Otago built up due to gold mining in the 1860s that brought settlers from all over the world. One of those miners, a Frenchman named John Desire Feraud who came from a winemaking family, planted the first vines in the area in 1864. In the 1980s Pinot Noir started to show promise and the thinking was that the area could become the Champagne of the Southern Hemisphere. Unfortunately Chardonnay did not do quite as well, but Pinot Gris did. In 1987 the first commercial wines of Central Otago were produced - its history is still young but showing not only promise but results.

Those who make wine in Central Otago feel strongly that like Oregon and Burgundy, this place is made for Pinot Noir. Low rainfall dissuades disease, long growing seasons, broad day to night diurnal shifts (although not extreme), naturally low yields, soils that have not been damaged by previous crops and chemicals and vineyards typically not conducive to machine harvesting are some of the qualities that makes this region so special.

I guess what I would want you to take away from this is - Oregon is closer, Burgundy may be more established and revered, but do not overlook the power and the unique charm of the Central Otago Pinot Noirs. Despite the obvious vintage variations, I found these wines, across the board, to be of more consistent quality and bound with a sense of place than the very region they strive to emulate.


Gibbston Valley



Gibbston Highgate


Rising quickly up and away from the lake and downtown Queenstown, driving east I had my first glimpse of the stunning Karawau River gorge (just one of the stunning backdrops used in the Lord of the Rings movies) and those recognizable rows of wine-grape producing vines of the high Gibbston Valley.
Proceeding through Gibbston, my first stop was in the Cromwell Basin at a contract crush where Jacques and Swava Pociecha's Gibbston Highgate wines are made.
Contract crush operations are a brilliant way for small producers to make wine without the incredible start up cost of opening a winery. A contract crush is a working winery that is shared by a number of individual producers and may have several winemakers as chosen by each producer.

Jacques and Swava (right) planted Pinot Gris, Pinot Noir and Chardonnay in 1994 and sold their grapes
in the early days. Jacques believes that the high

gravelly terraces (380-420m) in Gibbston Valley,
where his vineyard sits, is perfect for vines and the terroir allows for producing chemical free grapes. Here, it is slightly wetter than other locations in Central Otago and due to higher elevation (therefore cooler temperatures) the grapes have a longer ripening time. And certainly, in the remainder of my travels over the following three weeks I noticed that the Gibbston Valley grapes were farther behind other regions.

Like more than 90% of New Zealand winegrowers Gibbston Highgate vineyards are maintained with sustainable practices as outlined by Sustainable Winegrowing NZ SWNZ.

The wines:

Gibbston Highgate Soultaker Pinot Noir, 2009 - loaded with spicy red fruits and berries and savoury notes with forest floor and mouthwatering acidity in the mouth.
The 2008 was more feminine, quite delicate
with floral hints of raspberry and blueberry, a silky

texture and long sweet tannins.
The 2007 is a meaty almost brawny Pinot Noir with earthy spiciness, red fruit and firm tannins.

Gibbston Highgate Dreammaker Pinot Gris, 2010 - lovely fruit-cup aromas (notably pear) honey and flowers. Lovely acidity, a kiss of sweetness, fresh and fruity but still chic with a hint of spice.
(right: Pinot Gris grapes at Gibbston Highgate)

Gibbston Highgate Heartbreaker Chardonnay, 2008 - Impressive. Mineral, pear and apple, and brown butter aromas. Creamy textured and nicely weighted in the mouth with lively acidity and hidden power. Similar flavours of brown butter and white fruit, citrus and spice. Elegant.


Chard Farm
I'll stop you before you made the same mistake I did - assuming Chard was a shortened version of Chardonnay and therefore calling it "Shard" Farm. But it is pronounced Chard, like the leafy vegetable (also known as Swiss Chard, Silverbeet or a multitude of other names) pronounced with a hard "ch".
But the name comes from the the Chard family farm by way the Chard Road was built, in the 1860s. Chard Road was built for wagon traffic between Cromwell and Queenstown in the 1860s and it hovers narrowly between a rock wall face and a plunging drop to the river below.
This beautiful location, high above the Kawarau gorge is hemmed in by a mountainous backdrop. The Chard Road drive along the gorge (past the worlds first and most famous, 1988 established, AJ Hackett Bungee jump from the Kawarau bridge) is still very rustic, but arriving at the Chard Farm vineyard and winery is worth it.


Winemaker for Chard Farm, John Wallace (right), says he is fortunate to make Pinot Noir where he does, that the terroir gives them an, "abundance of fruit, sweet ripe tannins and nice minerality". The older vines, he says, "produce spicy and mineral driven wines with concentration and silky tannins" that are, "svelte on the palate". He also highly recommends pairing rabbit with Pinot Noir.

Owner Robert Hay, who studied winemaking in Germany in the early 80s and planted the first of his vines later that decade, says it was not until, "1995-1996 that the region really took off".
The Chard Farm labels are all estate grown fruit but a second label called Rabbit Ridge does source fruit from elsewhere in Central Otago.


The wines:

Rabbit Ranch Pinot Gris, 2010 - fresh, clean aromas - orchard fruit and honey with floral notes. The palate offers guava and a hint of spice, mouth-watering citrus and a long honey/vanilla finish.

Rabbit Ranch Pinot Noir, 2008 is a very approachable and tasty Pinot Noir - cherries and summer berries, sweet spice and toast. Nice balance and sweet tannins.

Chard Farm Mata-au Pinot Noir, 2009 is just as winemaker John Wallace describes - plenty of juicy red fruit, spice and mineral but also with notes of bacon and some beet greens. Elegant, with a silky texture and a bright, lively finish.

Amisfield


Amisfield is the impressive structure, cleverly built just 10 minutes outside of Queenstown at Hayes Lake that offers a simply fantastic cellar door and bistro dining experience. I highly recommend you visit if you get to Queenstown, leave yourself in the hands of the chef in the "Trust the Chef" menu.
If the soaring ceilings and antique, reclaimed bridge pillars and massive fireplace don't convince you, perhaps a seat on the patio by the pond with a majestic Otago view.

I sat down with Amisfield winemaker Stephanie Lambert (lower right) and her assistant winemaker Sam Hambour on my last evening in Central Otago. Stephanie explained that the vines were planted in 1988, the first wines were released was in 2002, the Lowburn winery in the Cromwell Basin where the vineyards are located, was built in 2007.

Amisfield has 78 hectares of estate fruit, 45 of those
are Piot Noir, 18 hectares are Pinot Gris and the
remainder is comprised of Sauvignon Blanc, Riesling
and Chenin Blanc - they make still and sparkling
wines.
Amisfield is owned by John Darby, Thomas Tusher and George Kerr and was formerly known as Lake Hayes Vineyard.

Like more than 90% of New Zealand wine growers, Amisfield is a member of Sustainable New Zealand (SWNZ) and has created their own wetlands where water waste is environmentally treated and ends up in a pond behind the winery to be used again.
This provides a home for frogs as the wild flower and grass bug banks do to promote good insects.

The wines:

Amisfield Sauvignon Blanc 2010 - fresh aromas of guava and pretty spring blossoms, with peach and mineral notes. The palate is zesty and fresh with very appealing peach and citrus flavours and has an
almost oily texture - very nice.




Amisfield Sauvignon Blanc Fume, 2008 - this was a nice experiment for Stephanie, but only 10 barrels of this wine were made. I really liked the spicy, creamy toasty-ness of this wine supported by lovely elderflower notes. The palate is creamy too with excellent balance and roundness. Harvested the latest of the Sauvignon Blanc, underwent 100% malolactic and spent 18 months in 80% new oak barrels.

Amisfield Pinot Gris, 2009 - Again, nice freshness on this wine - aromas of honey and pears, a hint of stone

fruit and sweet spice that translates onto the palate.
Loads of bright acidity and a long finish.

Amisfield Pinot Noir 2009 is still quite youthful - aromas of red fruits and sweet spice, violets and cedar. A lovely weight on the palate with nice fruit and freshness and coffee flavours lingering on the finish with round ripe tannins.

Amisfield 'Rocky Knoll' Pinot Noir, 2006 - Very open with generous fruit on the nose, cherries, berries, vanilla, sweet spice and violets. The palate is generous too with sweet ripe fruit and a supple texture. It has a substantial finish with ripe tannins. Delicious.
Spent 15 months in 44% new tight-grained French oak barrels.


dinner at Amisfield: grilled tomato eggplant cheese salad, polenta, grilled haloumi & olives, crostini


Waitiri Creek


"Wai" means water in Maori and "tiri" means rough or turbulent.
This boutique winery is owned by Auklanders Alister Ward and Paula Ramage who established it in 1998.
Both Ward and Ramage grew up in Central Otago, so owning their own vineyard in their South Island home was a dream come true. I didn't get a chance to see Paula on this trip but I did get to meet her briefly when she attended the Vancouver Playhouse International Wine Festival in 2010 where she told me she completely disagreed with a brief review I had made, of her Pinot Noir.

I was charmed by the old Presbyterian church that had been moved onto Waitiri Creek's estate Shanagolden block in 2000. Searching for an old

church to transform into a restaurant and tasting
room is one thing, scraping the wood walls back
to their original luster is something else.
Something, winery manager Jason Moss tells me Paula spent a significant amount of time doing.

Here you can sit down and have a lovely, simple meal and enjoy the wine while the sun shines through those classic church windows.
After lunch you can wander down toward the river and have a walk along the Gibbston River Trail.


Down the road just 1.5 kilometers from this main Chardonnay planted Shenagolden Block is the Matagouri block that is planted with Pinot Noir and a small amount of Gewurztraminer. The Riesling, Pinot Gris and some Pinot Noir Waitiri Creek makes does come from the Cromwell Basin.

The wines:

Waitiri Creek 'Stella' Sauvignon Blanc, 2009 This single vineyard wine was named for Paula's Niece, Stella. Upfront elderflower, guava and passion-fruit with snappy grass and herbal notes. It has a lovely weight and texture with tangy , zesty flavours and a mouth-watering finish.

Waitiri Creek Pinot Gris, 2009 quite fruit-cup on the nose with notable pear and honey and grapefruit
citrus notes. Very attractive weight with a crisp dry

palate and long clean finish.

'Harriet' Pinot Noir RosÚ, 2010 - cranberry coloured with aromas of strawberry marshmallows and peach jelly. Drier in the mouth than the nose leads you to believe with plenty of lively acidity to balance.

Waitiri Creek 'Drummer' Pinot Noir, 2009 - This is a very savoury, masculine leaning Pinot Noir with earthy, spiced, smoked bacon and black cherry. The palate follows suit with spiced savoury and black cherry flavours. There is a significant amount of spice and smooth fine tannins.

Waitiri Creek Reserve Pinot Noir, Bannockburn, 2009 Sweet dark cherries, toasted spice, roasted coffee and a core of smoked bacon and earth. The palate is supple, smooth and quite mouth-filling with bright fruit, brown spices and and espresso finish. Nice complexity here.


Cromwell Basin



Looking out across Lake Dunstan, the Pisa Range in the background in the Cromwell Basin

Quartz Reef


Named for the largest quartz vein in New Zealand, which runs below the primary Quartz Reef vineyard, this now bio-dynamic (although technically still in transition) Bendigo property produces fantastic traditional method sparkling wines from Chardonnay and Pinot Noir as well as still Pinot Gris and Pinot Noir.

Sadly, I missed meeting one of Central Otago's pioneers, owner of Quartz Reef, Rudi Bauer. by a day upon arrival in New Zealand. Bauer is well respected not only in Central Otago and New Zealand but around the world.

But Rudi's assistant winemaker Sam Jary (right) was a wonderful replacement to take me through the vineyard and to visit the "nerve center" aka the shed where the biodynamic preparations are made.
(lower right three pictures)

Biodynamic agriculture is a completely separate topic

(that goes beyond organics), of which I am no
specialist in, but I love the workings of it. It involves
some simple (and not so simple) methods of enriching the soil to benefit the plant, in non-invasive, chemical -free ways by using plants, cow pat, teas, moon and cosmic cycles to give balance to all living things.
The man who developed these methods (and religion of sorts) was Dr. Rudolph Steiner, a German scientist and philosopher who believed a farm should be self-sustaining, self-contained and self-reliant. It promotes a strong ethical link to the guardianship of the land.

Jary, who has only been in New Zealand for a few
years also worked in Burgundy. He has learned a
lot working with Rudi and credits him (along with

C.O pioneers, Allan Brady of Gibbston Valley Estate,
Rolf and Lois Mills of Rippon and others) in pushing
to make sure Pinot Noir became synonymous with Central Otago.
Much of that success comes from the ability, Jary says, "to all work together".
Jary also told me there is some Gruner Veltliner on the property (a nod to Rudi's heritage), a variety I saw popping up here and there in different regions.

Bendigo is very different from Gibbston Valley. It is hotter here, you can feel it, it's more arid. As I stood on a hillside high above the vineyards looking at the Southern Alps the valley opened up in front of me
unlike the narrower Gibbston - here in the Cromwell
Basin I was looking at the engine room of Central

Otago. Jary explains that the Pinot Noirs here are
different too, he threw out words like, "elegance", "power", "masculine" but also notes that you really have to watch the tannins in Otago.. That was something I was already starting to realize - the structure of the Central Otago Pinot Noirs and their impressive, albeit sometimes daunting tannins.

Quartz Reef Method Traditionelle NV - made mostly of Pinot Noir with 24% Chardonnay this Canadian available sparkling impressed me with its pretty aromatics - citrus, honey, spring blossoms and stone fruit. It is creamy but very juicy on the palate with pristine fruit flavours and slightly leesy weight.

Quartz Reef Method Traditionelle RosÚ, NV this was the first vintage this wine has been made - 89% Pinot Noir and 11% Chardonnay comprise this wine - it has fine floral notes layered with cherry and strawberry and stone fruit. Lovely creamy weight, a mouth-filling mousse carries flavours of citrus across the finish. A lovely colour with nice richness.

Quartz Reef Method Traditionelle, 2006 This wine was aged on its lees and shows in its complexity and weight. Toasted brioche, macadamia nuts and cookie dough with a lovely smooth and creamy palate. Really a gorgeous wine, well-balanced and complex without
being heavy.

Quartz Reef Pinot Gris, 2008 - bright orchard fruits - apple, pear and citrus with floral notes and honey plus a whiff of smoky minerality. There is rounded fruit on the palate and a hint of something slightly savoury but with plenty of mineral and citrus lingering. Again, lovely complexity and elegance here. The 2009 smells earthier (similar to a Pinot Noir) with rich pear, guava and honey aromas. Rounded palate with some spice and citrus peel flavours it starts with the impression of delicateness but has some impressive hidden power. Less richness in the mouth than the 2008 but some fantastic acidity. The youthful and very vibrant 2010 offers similar guava and pear with honey blossoms leans into mouth-watering acidity on the palate. The palate is very soft and smooth but has plenty of fruit and it finishes powerfully.

Quartz Reef Pinot Noir Central Otago, 2006 - Here, lovely black cherry and sweet spiced lead the charge followed by leather and some earthy notes. The palate is smooth and has a clove and exotic spice flavours mingling with mocha. The tannins are still firm but nicely integrated.

Quartz Reef Bendigo Pinot Noir, 2007 Somewhat closed on the nose when I tasted it, there was however some tobacco, sweet and sour cherry and spice aromas and some oak showing through. Nice complexity on the palate - certainly a more austere palate but it is elegant and silky with smooth tannins just the same. The 2008 version is firm - earthy and spicy on the nose with very integrated aromas - forest floor, spice and cherry. Powerful in the mouth - very masculine - the core is supple and smooth but is still surrounded by chalky, grippy tannins.

Carrick


Carrick was my first winery restaurant experience in New Zealand and an impressive experience it was. In fact it was the first winery restaurant built in the Cromwell Basin back in 2002.
The entire property is lovely, trees and sweeping views of Bannockburn and lake Dunstan and the scent of lavender made me think of being in Provence while dining on the patio.

(right: Steve Green & winemaker Jane Docherty)


Carrick is owned by Steve & Barbara Green who established the vineyards in 1994 as part of the second wave of wineries that followed in the footsteps of the 1984 launches of Rippon, Chard Farm and Gibbston Valley.

Green is the president of the Central Otago Winegrowers Association, and is also Chairman of the New Zealand Winegrowers Association and is as much a proponent of New Zealand wine as he is of his own region.

Winemaker Jane Docherty joined Carrick in 2008 after being the assistant winemaker at nearby Felton Road and prior to that Mt. Difficulty. Carrick produces pinot Noir, Riesling, Chardonnay, Pinot Gris and Sauvignon Blanc and as of 2011 they are certified organic and do utilize some biodynamic preparations. The vines were planted by the Green's in 1994 with a follow up planting in 1997.
Docherty says that the now 17 year old Pinot Noir
vines produce grapes, "that offer more
complexity",
in the final wine. She also adds that Bannockburn is the, "hottest place in the Cromwell Basin" and the Pinot Noirs here offer, "dark fruit, spice and plenty of tannin, but fine tannin".

The wines:

Carrick Pinot Gris, 2010 - Loads of tropical notes of guava and bright citrus, creamy pear and mineral with caramel hints. The palate offers mouth-watering acidity softened by a creamy texture and zesty citrus flavours. There is some oak trailing on the finish with leesy notes.

Carrick Riesling, 2009 Very mineral on the nose,
lemon-drops and petrol with undertones of honey

blossoms and stone fruits. The palate has plenty
of racy acidity and a lovely weight - a surprising 25 grams per liter of sugar is nicely hidden.

Carick Riesling, 2010 offers pretty aromas of lime zest, peach, apricot and guava. The palate is very lemon/lime focused but the acidity is snappy and very tangy - beautiful balance, a really fantastic wine.

Carrick Chardonnay, 2009 to avoid overkill on this Chard Docherty used 10% barrel fermentation and then aging in only 12% new French oak. Expect toast, browned butter and brown spices, rich pear, melon and apple aromas. Citrus dominates the palate followed by a clean, toasted spice finish.

Carrick Pinot Noir, 2009. Jane Docherty says that 2009 was a difficult growing year due to cold and wind, in fact she dropped half her crop. On the nose this wine displays smoke and juicy cherries, wild herbs and bacon fat with toasted spice. It is supple and very silky on the palate with fine but firm tannins - nice elegance.
.

Carrick: Eggplant tian, grilled haloumi, summer gazpacho/parmesan crisp, bread & three dips

Mt.Difficulty



Mt Difficulty in the background


Here is a great name for a wine label, a name that pays homage to the Mountain that forms the backdrop of this winery, cellar door and restaurant.

Located in the southern sub-region of Bannockburn, Mt. Difficulty vineyards are protected from the cool winds blowing from Wakatipu and Gibbston Valley by their namesake. Like other parts of Otago, diurnal shifts from day to night provide the very cool nights and hot days that grapes love.

Winemaker Matt Dicey (below right) says, "We are in the heart of the desert, the driest part of New Zealand. Bannockburn is the hottest place in Cromwell, this", he said, pointing to the land we stood on, "is the hottest location in Bannockburn".
Matt Dicey is a fourth generation vigneron, his father came to New Zealand with the family from South Africa in the 1970s, and with a group of partners
planted Mt. Difficulty vines in 1992. Their first vintage

was 1998 and Matt, who has a Masters Degree in
Oenology and Viticulture, has been involved since the beginning.
The wines:

Mt. Difficulty "Dry" Riesling, 2010 - as the label says, this tangy wine offers bright lively aromas of stonefruit, lime, honey and chamomile flowers. The palate is zesty and lip-smacking with plenty of citrus peel and mineral flavours.

Mt. Difficulty "Medium" Riesling, 2010 - musky ripe
fruits, apricots and guava, marmalade and honey.
The palate has a great dose of snappy acidity to
balance the sweetness. Fantastic wine with a

surprisingly well balanced 35 gr/L sugar.

Mt. Difficulty Sauvignon Blanc 2010 - a very aromatic
Sauvignon Blanc offering passion-fruit, guava, grass
clippings and capsicum. Tangy and crisp white and
green fruit on the palate, very nice concentration
and a long lemony finish.
Several months of weekly lees stirring in tank.

Mt. Difficulty Chardonnay, 2009 on first approach -
brown butter and brown spices followed by fresh
white fruit and citrus. Underneath, sweeter riper
fruit and floral notes start to come to the surface.
The palate follows suit - light toast and brown
spices with plenty of bright acidity and white
grapefruit flavours lingering on the finish.
11 months in 15-20% new oak barrels with lees.


Mt. Difficulty 'Roaring Meg' Pinot Noir, 2009
Named for some serious and treacherous rapid along the Kawarau Gorge, the Roaring Meg Pinot Noir is in a word approachable - but also delicious. The Mt. Difficulty entry level Pinot comes from contracted grapes sourced throughout the Cromwell Basin. On the nose, sweet cherry lollies, licorice, thyme and lavender with mint and peppery undertones. The palate is silky and fresh with fine cedary tannins - very compelling.

Mt. Difficulty Pinot Noir, Bannockburn, 2009 Smooth aromas - dark cherries, pretty floral notes, wild herbs and savoury undertones. In the mouth, expect more cherry with brown spice, tobacco and a long, roasted espresso finish. Powdery tannins linger.

Mt Difficulty 'Packspur' Pinot Noir, 2009 part of a new series called the "Grower's Series" . The Packspur is a leased vineyard that sits 360 meters above sea level. Fragrant ripe cherries and floral notes undertones of herbs, forest floor and spice. There is silky sweet fruit on the palate - this is a more delicate wine, feminine with juicy red berries and warm spice.

Mt. Difficulty 'Long Gully' Pinot Noir, 2008 compared to the 'Packspur' this single vineyard Pinot Noir is more masculine in style. Richer, darker cherry and briary berries with a core of earth, roasted coffee and vanilla. The palate offers tightly wound berry and cherry flavours lashed with roasted and earthy flavours.

Felton Road


I'm standing on a windy hillside above Felton Road's 'Block 3" (right) in The Elms vineyard with owner Nigel Greening. I am watching him point out across the valley and at his vineyards, talking at a speed in which I barely keep up with - perhaps it also has to do with his English/Kiwi accent.

Nigel Greening is a passionate and lively character, maker of the most respected Pinot Noirs in Central Otago. Nigel made sure to point out the indigenous wild tussock grasses (seen all over down here), the only thing in history, ever to have been grown on his land prior to these vines. And, that besides the Maori people, until the 1860s gold rush no one had stepped foot on most of this land.
Within minutes I was beginning to sense that Nigel does not do things in half measures.


Felton Road is certified Demeter Biodynamic (see explanation under Quartz Reef) and they grow enough food to feed everyone who works there. The gardens are impressive and bring in a variety of fruits and vegetables throughout the season. Chickens roam freely and provide eggs, two beautiful Scottish Highland cows named Okie & Dokie (lower right)
stood watching us warily and I knew there were goats off grazing somewhere.

Stewart Elms located the spot where we stood, at the end of Felton Road, in the extreme south of the Cromwell Basin and began planting vines in 1982. From 1992-94 The Elms Blocks 1-9 were planted and the remaining 10-13 were planted in 2001. Each Block offers something different, but for Pinot Noir,

the Block 3 we are looking at seems to offer more
finesse and elegance than the others and some
blocks are more conducive to Chardonnay and Riesling.

Cornish Point is just that, a point of land that juts out into Lake Dunstan, an old mining settlement surrounded by water on three sides. Here the 25 Blocks of Cornish Point vineyard are comprised of Chardonnay and Pinot Noir.

The Calvert vineyard is located only a kilometer away from The Elms, on Felton Road. Chardonnay,
Pinot Noir and Riesling are planted on these

gently slopingnorth facing blocks.
Slightly lower in elevation than
The Elms the Calvert tend to ripen earlier.
(Felton Road right)

The wines:
Felton Road winemaker Blair Walter joined us for what turned out to be once in a lifetime vertical tasting of Felton Road 'Block 3' Pinot Noirs under the watchful eye of a winery feline named - Jancis.

Felton Road Pinot Noir, Bannockburn, 2009 - touted at their 'village wine' this charming wine has pristine cherry, berry and violet notes, mineral, earth and delicate spice. There is generous sweet red
cherry flavours, loads of bright acidity and

cocoa and roasted coffee lingering on the finish.
There are obvious fine, but firm tannins here and it is still tightly wound but the fruit really shines.

Felton Road Cornish Point Pinot Noir, 2009 There is more depth here right away than the Bannockburn "village wine", there is plenty of sweet ripe dark fruit on the nose but there is an sweet earthiness that
binds it. Fine grained and silky in the mouth with
expressive fruit and long sweet tannins on a
tightly-wound finish. Nice elegance here and generous fruit.

Felton Road Block 3 Pinot Noir, 2009 - Integrated aromas, fruit, spice, herbs and some floral and mineral notes but this wine was not giving it up for me on the nose. The palate entry is smooth and tightly bound with extremely fresh fruit and fine grained but firm, dry tannins.
The 2008 was also shy on the nose but I detected
cherries and sweet spice, cedary notes
and
coffee/toffee hints. Softer than the 2009 it has the old world integration of flavours but also offers vibrant fruit and bright acidity. A structured wine that needs time.
The 2007 seems very mineral-driven with cherries and sweet red berry aromas. Change from the younger vintages seems more obvious here - minerally and earthy in the mouth with cocoa and roasted coffee flavours lingering.
The 2006 is even earthier - the baby fat is gone in this wine. There are plenty of herbal notes and smoked bacon, with cocoa and roasted espresso. The palate though offers fresh, juicy red fruit on the entry but that
gives way to savoury flavours. The texture is silky but
the wine is giving some attitude and there are some
awkward tannins at this stage of its evolution.
That same regional cocoa/coffee flavour lingers on the finish.
The 2004 was starting to show secondary aromas that some with age and the change from the 06 is obvious in the abundance of savoury, garrigue
and cigar notes. The palate is juicy, but not youthful
with some very nice complexity. The tannins here
are still long, smooth and firm.
The 2002 was a treat - savoury notes, bacon fat and
cherries, a bit sauvage on the nose but
the palate
has a lovely silky texture, gorgeous integrated flavours, a satisfying weight and long sweet tannins.
The 2000 is a unique character - savoury herbs and peanut butter with some salinity. The balance on the palate is very nice but it seemed austere and a bit weedy.

Felton Road Block 2 Chardonnay, 2009 offers beautiful brown spice and toast, plenty of fresh citrus and some light floral on the nose. The palate is slick and rounded and pristine with a mouth-watering finish. Nice complexity and elegance here.

Felton Road Chardonnay, 2008 was lovely - very fragrant ripe fruit and floral notes with light toasted spice. There is a delicateness on the palate compared to the Block 2 2009 but it is brimming with sweet citrus - grapefruit and tangerine, a hint of toast and caramel lingers on the finish. Delicious.

Felton Road Barrel Fermented Chardonnay, 2001 was made from the commonly found Mendoza clone (the Mendoza clone is commonly planted in New Zealand its berries tend toward non-uniform chicks and hens). The nose offers gorgeous nutty praline and honey that is echoed on the palate. The caramelized notes in the mouth lead to sweet spice and tangy citrus flavours. Extremely fresh but also extremely elegant. This was Felton Road's first Chardonnay vintage under screw-cap and the vintage was their largest ever.




Comments from wine producers in Central Otago

"The wine is the wine, it represents the place." ~ Nigel Greening, Felton Road


"You can never make wine better than your site will give you." ~ Nigel Greening, Felton Road

In reference to wine and vineyards. "Be a spectator not a dictator. We are along for the ride, not to change it." ~ NIgel Greening, Felton Road



Pinot grown on schist in Otago gives the Pinot obvious, "dark roasted char aromas and roasted coffee flavours on the finish". ~ Jane Docherty, Carrick

Pinot Noir from the Cromwell Basin offers, "dark fruit, spice and plenty of tannin, but fine tannin". ~ Jane Docherty, Carrick



In Bendigo and the Cromwell Basin "Pinot Noirs here are different too", "elegance", "power", "masculine" but also notes that you really, "have to watch the tannins in Otago". ~ Sam Jary, Quartz Reef


In Gibbston Valley, "abundance of fruit, sweet ripe tannins and nice minerality". The older vines, "produce spicy and mineral driven wines
with concentration
and silky tannins" that are, "svelte on the palate".
Recommends pairing rabbit with Pinot Noir. ~ John Wallace, Chard Farm

It is a region that, "is not conducive to high yields therefore there is a focus on quality, six tonnes per hectare is typical". "Quality over quantity, as the climate dictates - it is a natural phenomenon". ~ Steve Green, Carrick





An Intro to New Zealand read here
South Island
Marlborough - the Savviest Place on Earth read here
Wairapa/Canterbury - Christchurch's wine region read here

North Island
Wairarapa (Martinborough) - a little known gem read here
Hawkes Bay - bold reds and elegant whites from Hill, Range & Gravels here
Auckland & Waiheke Island - where history is made here
---
WineScores.ca is the sister site of WineDiva.ca