Articles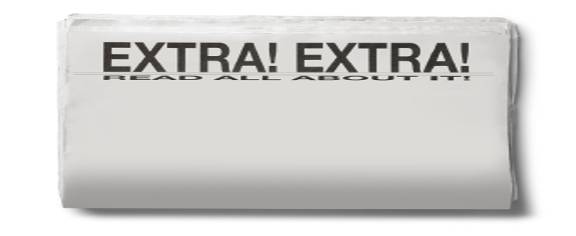 ---
Argentina
posted April 8 2010


Back in the days before I wrote about wine (when I just drank it and didn't take notes) and didn't travel to far flung wine regions, I never gave much thought to exactly where a wine came from. Not in an ignorant way but in a simplistic, "this is a tasty wine, a wine which was recommended to me and it is good value..." kind of way.
This is how I felt about Argentinean wines - all very tasty, good value and becoming more plentiful by the day - at least it was until I arrived in Mendoza after about 18 hours of flight. What I knew about Argentina, from the winemakers who visited and the information I gathered from various sources was, in fact, very little and my perceptions were more than a bit skewed. It was far less rustic than I imagined and much flatter as well. When you hear wine folk talk about Argentina it's all about altitude, altitude, altitude. But your perception is altered by the fact that Mendoza is a high plateau and when you fly into Mendoza you have no idea how high you really are. And, although there are hillside vineyards, the vast majority of those I visited in Cuyo (the epicenter and the largest of Argentina's wine regions) were on flat plains or gentle slopes. But as you slowly ascend from one plain to the next when driving, you notice a subtle change in elevation - especially as you draw nearer to the mountains. Not that I am saying there are not sloped vineyards in Argentina - there are - but perhaps I had images of steeply angled German Mosel vineyards or the fantastic terraced vineyards of CÔte RÔtie?

Yet the vineyards here in Argentina sit so much higher, so much closer to the sun's warm, intense rays than those other places. And those great altitudes (of roughly 700 feet above sea level in Patagonia, to nearly 9900 feet in Salta) also provide the shift to cool nights building finesse, long fine tannins, structure and acidity in the grapes. So despite the impressiveness of the regions I mentioned previously, Argentina still has the worlds highest vineyards, in spades.
I have not even mentioned the arid, dry conditions which prevent mildew and an array of miniscule pests from setting up a buffet - this means little or no use of pesticides. Despite the lack of rain, (it rains less here than either Napa or South Australia) water, is not really a concern (the high Andes Mountain's snow melts each spring and water becomes plentiful) but it can still be an issue. Although there are many rivers and canals in Argentina to irrigate from, not all have that option. Water runs deep beneath the terrain forcing many wineries to drill deeply, more deeply if they want to avoid certain mineral and metals. And, many vineyards still rely on the old method of flood irrigation, (flooding the vineyards through channels dug around and through the vineyards allowing water to pool) which can be wasteful and (despite it's benefits helping to prevent Phylloxera) many believe it causes other problems, like lazy roots or high yields. But drip irrigation is costly and many cannot afford it if dry farming is not a choice. And, when you consider cost and investment in vineyards - netting (as you see at right) is a far more important one as vines face possible devastation from the constant threat of hail, so common here.

Canadians are the second largest consumers of Argentinean wines in the world, up more 40% between December 2008 and July 2009, more than 48% in the first few months of 2010 and up close to 700% in Canada in the past six or seven years. That. Is. A. Lot. of Malbec...


But as I wrote in Vines Magazine in Spring 2010 read here that although Argentina produces a fantastic and diverse range of varieties (including their indigenous Torrontés and adopted Bonarda) Malbec has staked a claim here like nowhere else. Arguably even more than its home in southwest France where it is known as Cot or Auxxerois.
Argentina produces wonderful versions of Pinot Noir, Sauvignon Blanc, Semillon and sparkling wines (especially in Patagonia, in the south), Cabernet Sauvignon, Syrah, Riesling, Chenin Blanc and Merlot plus so much more...
Regions
Although not the only places in Argentina that grow grapes, the three following regions are the traditional ones. They curl against the Andes Mountains on the western border, flanking Chile and run from the Bolivian border in the north, almost three quarters the way down the country toward the south and Antarctica. A total of 226,400 hectares of cultivated vineyard land and more than 1300 wineries make Argentina the fifth largest producer of wine, in the world.

North
Named simply, 'North', says a lot. Located juts below Bolivia, North is home to the worlds highest vineyards. Salta and Catamarca are the two vine growing areas here. Here fantastically aromatic and fresh indigenous Torrontés claims bragging rights but Chenin Blanc, Cabernet, Syrah and Malbec, Merlot, Chardonnay, Bonarda and Tannat are also grown.
Around 12,000 acres of vines are cultivated in the North.

Cuyo
Cuyo sits in the middle of Argentina's traditional wine regions. Cuyo is in many ways the most important as far as quantity and sheer number of vineyards. Here is where the most famous, Mendoza is located, as well as San Juan and La Rioja. More than 500,000 acres of vines are planted in Cuyo.

Patagonia
Patagonia is the southernmost of Argentina's traditional wine producing regions. Here cool southern winds blow almost constantly through Neuquén past its handful of wineries but the winds also blow through Patagonia's other, more populated wine appellation of Rio Negro. I tasted delicious Pinot Noirs and well-made sparkling wines, Viognier and Sauvignon Blancs, Semillons as well as reds like Malbec and Cabernet Sauvignon from Patagonia but Traminer, Riesling and Chardonnay are also planted here.
Patagonia has around 10,000 acres and currently less than 30 wineries.

What's all the fuss about this altitude thing?
The higher the vineyards, the more sun intensity they receive. With more sun comes more photosynthesis and therefore more sugar and tannins. Higher altitudes also mean cooler nighttime temperatures which leads to sweeter, softer tannins rather than bitter or astringent tannins. Higher altitude grapes also contain more of the heart healthy resveratrol as well!

Traveling to Argentina
Flying to Toronto from Vancouver I then boarded a long flight to Santiago, Chile. From Santiago, it is just a quick jump over the Andes (at a very steep take off) to Mendoza City. After about 18 hours of travel I was whisked off to nearby Agrelo (part of Rio Mendoza South) and a beautiful winery named Finca Decero that produces only single vineyard wines.

Finca Decero


Finca Decero
Decero ,"From Scratch".

Finca Decero is a young winery but in its first decade it has been voted the most beautiful winery in Argentina. The land was purchased raw in 2000 by wealthy Swiss entrepreneur Thomas Schmid-Heiny, they started planting vines in 2001 and began selling their wine in 2006. Decero believes that the red soil in Agrelo is the best place for especially producing Malbec but also Cabernet, Syrah, Tannat and Petit Verdot.
The glacial soil here came from the west, from the Andes leaving both gravel and some clay behind plus round river stones that are called canto-rodado.
This coarse soil also provides floral notes and elegance to Malbec (as does altitude) whereas finer soils provide coarser flavours. Agrelo sits at about 1000m above sea level where cooler nights contribute to the finesse, brightness, as well as the structure of wines.
Decero's sister wineries are Cuvaison in Napa Valley, California and Chapel Hill in McLaren Vale, Australia.
Decero vineyard at dusk in Agrelo (right)

Decero Syrah Remolinos Vineyard Syrah, 2007 Smoky and sweet, fine spice and cherry notes, floral and cedar tones. Supple with earthy, spice and berry flavours. Nice complexity and sweet, fine "sucroso" tannins

Decero Syrah Remolinos Vineyard Malbec, 2008 Aromas are very floral with cedar chips and purple fruit spiked with sweet spice and chocolate. Supple, creamy fruit, bright acidity and plenty of spice, the finish is powdery with espresso flavours lingering.
available in BCLDB stores $26

Decero Syrah Remolinos Vineyard Cabernet Sauvignon, 2008 Loads of pretty cassis and tobacco aromas on the nose with hints of vanilla and rose petals. Mixed juicy berries and savoury herbal flavours on the palate with fine, firm tannins on the finish.

Decero Amano Remolinos Vineyard, 2007 This blend of 60% Malbec with Cabernet Sauvignon and a dash of both Petit Verdot and Tannat. Deep, liqueur-like aromas - plush purple fruit, blueberries and chocolate espresso and a core of roasted herbs.It is a big wine, supple and meaty with layers of dense, creamy fruit, cigarbox and spice flavours. Nice complexity and firm, fine tannins.
Some of the Decero wines can be found in British Columbia.
For more on Decero winery - click here
Several other nearby wineries joined us at Finca Decero and I was able to taste wines from the following wineries.

Finca Terrada is an inn not far from Mendoza city in Lujan de Cuyo. A place to stay, among the vines. (picture right)

Terrada Malbec 2007 A supple smooth wine with nice complexity - plenty of spice, berry fruit and cocoa. Fresh and balanced on the palate with a supple texture and savoury, meaty flavours with obvious mineral/saline hints.




ReNacer means "born again" and it's a familiar name in BC and Ontario. Made under the consultancy of famous winemaker Alberto Antonini these wines are both impressive looking and tasting.


The Punto Final (left) is a delicious Malbec as

is Enamore, a blend of Malbec, Cabernet Franc and Cabernet Sauvignon with Bonarda.




Allegrini+ReNacer EnaMore 2007 It is a supple wine with sweet, ripe blueberry and chocolate flavours warm spice, dried fruitcake hints and dark earth. Made in the apassimento method used in making Amarone (Enamore unscrambled spells Amarone) this is a decadent wine.


For more on ReNacer click here




Bodega Ruca Malen Yauquén 2008 - Yauquén means "to share" and you'll be pleased to share this Cabernet with 5% Malbec. Aromas of purple berries with a smoked, meaty and earthy core the palate is juicy, there is plenty of spice, cocoa and espresso flavours.
about $20 in BC

Bodega Ruca Malen Kinien Malbec, 2007 There is good concentration in this wine, dark fruits, cocoa and espresso, supple with nice structure and fine dry tannins.

Click here for more on Bodega Ruca Malen




some fantastic bites at Finca Decero - nothing rustic about this food
Catena Zapata

This famous image of Catena Zapata's winery has been viewed in magazines and on websites worldwide. Completed in 2001, this Mayan-style pyramid was built to reflect South America's history in a modern way. Located in the district of Agrelo, which is in the county of Lujan de Cuyo, Catena Zapata is the symbol of a family with over 100 years of winemaking in the province of Mendoza.
But it was not until the 1980s that Nicolás Catena began making wines to rival the best in the world. Today, he and daughter Laura produce outstanding wines from five special vineyards named Angélica, La Pyrámide, Adrianna Domingo and Nicasia.



The La Pyrámide vineyard (right) surrounds the winery in Agrelo. It was planted in 1983 and sits at 940m above sea level. Here the soil is loamy clay
(sand, silt and clay) with some canto rondado
(round river stone and glacial rock) daytime temperatures
are quite warm - the average taken in the ripening month
is 20 degrees Celcius.
But the shift from day to night (or thermal amplitude)
is on average almost 14 degrees - which is extremely
beneficial in making elegant wine.


Only one vineyard of the five, Angélica, planted in
about 1930 is at a lower altitude and
therefore warmer
than La Pyrámide. Sitting at 850m, this old vine, Malbec-only vineyard is located in Maipú (closer to Mendoza city).

South of Catena Zapata the Domingo vineyard rests at over 1100m and is planted with Cabernet Sauvignon, Pinot Noir and Chardonnay. Farther yet, closer to the town of Tupungato but tucked higher up against the Andes is Adrianna at almost 1500m with sandy soil and is planted with Cabernet, Malbec, Chardonnay, Merlot, Pinot Noir, Viognier and Sauvignon Blanc. The average temperature, you can guess, being at much higher altitude is lower at 14.3 degrees Celsius but the day to night shift (or thermal amplitude) is the greatest of the five vineyards at 14.3 degrees Celsius as well, the Adrianna is the highest vineyard in Mendoza.
Catena's southernmost vineyard Nicasia is nearly
1200m in Altamira and sits along the Rio Tunuyán
(river) not far from La Consulta.
You can see that the immense focus Catena continues to place on research not only of their clones and vineyard management but on their soils and impact of altitude. This research has not only helped Argentina as a whole improve viticulture but has brought the world's current interest in the well-made and well-priced wines she produces.
Catena Zapata Nicolás, 2006 aromas of cassis, chocolate and wild herbs/garrigue, minerals, tobacco and spicebox. Smooth with creamy dark berries, pepper, cocoa and mineral/saline, complex and powerful with a long finish. A blend of Cabernet Sauvignon and Malbec from four of the five vineyards.

Catena Zapata Adrianna Vineyard Malbec, 2006 shows its high altitude with intense colour and bright, pristine fruit and fine floral aromas. The palate is elegant, almost racy - berry flavours with a spicy edge and minerality. The finish is long with supple sweet tannins.

Catena Zapata Nicasia Vineyard Malbec, 2006 has notes of dried fruits, cedarbox and sweet spice, chocolate and leather, with a meaty savoury core. The palate is sweet and supple with nice power and concentration and juicy dark fruit. The tannins are soft and the texture is almost oily, the acidity is bright.
Catena Zapata Malbec Argentino, 2006 a blend of Malbec from the Nicasia and Adrianna vineyards. It has a dark, earthy nose with powerful blackberry and plummy notes, char and chocolate. The palate is succulent - black fruit and savoury herbs and grilled meaty flavours with mocha and pepper. A supple mouth-feel, nice acidity and smooth ripe tannins.

For more information on Catena Zapata click here

More Good Sips
Bodega Sottano is family winery started in 2002. The winery is an impressive building with the Andes as a backdrop. They own 74 acres in Lujan de Cuyo and 25 in Tupungato planted with Malbec and Cabernet.


Bodega Sottano Clasico Malbec, 2007 shows generous fruit, chocolate, cedar, vanilla and pepper with a savoury, meaty core. The palate is big, juicy and again savoury, warm plush flavours roll across your tongue. Roasted coffee and peppery spice flavours linger - the tannins are sweet.
about $16 in BC

Bodega Sottano Gran Reserva Cabernet Sauvignon, 2007
Plenty of cassis and mineral aromas, fragrant floral notes
and spice. The palate shows plump berry flavours, hints
of marzipan, vanilla and warm spice. A juicy wine with

sweet ripe tannins. Very good


Lorca & Foster is also located in Lujan de Cuyo. The winery was built in 2000 on the site of a late 1800s planted vineyard. The wines are labeled under the name of Bodega Enrique Foster who moved from the USA to Mendoza before meeting Lorca and building a new gravity fed winery. Their goal is to make the best Malbecs in Argentina - only Malbec.

Foster Pink Malbec Rosé, 2008 has bright berry aromas, peppery spice and minerality. A dry style rosé with loads of berries, citrus and bright acidity and a tart finish.

Enrique Foster Reserve Malbec, 2006 is a powerful wine on
the nose, laden with dark fruit, espresso and raspberries
with underlying savoury notes. The palate is bright - plenty
more
raspberry flavours here, vanilla, cola spice and juicy,
sweet finish.

Enrique Foster Limited Edition Malbec, 2005 is big Malbec with aromas of ripe berries, dark cocoa, espresso and dark earth with a core of bacon fat and garrigue. The palate is supple and sweet on the entry and grabs hold mid-palate with a good dose of oak. But there is plenty of sweet fruit to
compensate and the tannins are ripe.

Mendel, like many wineries in Argentina, is still very young. Some new wineries purchase land with very old vines, some
purchase land raw and plant it and some were growing and
selling their grapes before starting to make their own wine.
Mendel is fortunate to have 80 year old vines in Lujan de Cujo
to draw from and to produce wines with, in their
new Lujan de Cuyo winery.
Mendel Semillon, Altimira Uco Valley, 2009 this was a fantastic find - my first Argentine Semillon - and I wanted more. Dosed with a bit of Sauvignon Blanc it is a vibrant, zesty wine with lime oil, pineapple, minerals and loads of white blossoms. The palate too is lively - gorgeous and oily, herbs and honey flavours with some petrol and praline hints. 15% oak aged and Mendel claims to have the highest Semillon vineyards in the world at 1200 meters above sea level. A real treat!

Mendel Malbec, 2007 chocolate cherries and raspberry notes, hints of savoury grilled herbs and pristine purple flowers with vanilla and coconut - very feminine. The palate is brimming with plush ripe fruit, hidden power and nice extraction with sweet plump tannins.

Mendel Unus, 2007 is a blend of 30% Cabernet Sauvignon with Malbec. The nose is a potpourri of cedar chips and violets, cassis sweet herbs and pepper. The palate is plush yet juicy - refined and balanced with ripe, supple tannins.
---
Much More on Argentina!
More from Lujan de Cuyo Mendoza - Melipal, Domino Del Plata and Escorihuela ...here

More from Maipú Mendoza - Finca Flichman, Familia Zuccardi, more... here

More from Mendoza's Uco Valley - Masi, Zorzal, Salentein more...here