Articles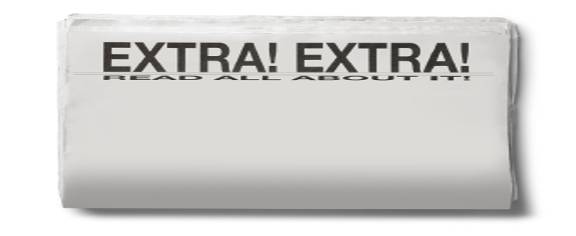 ---
Argentina
the journey continues in Mendoza's Uco Valley

posted May 23 2010

Sunset driving through Uco Valley, Argentina

Uco Valley sits at around 1000 meters above sea level, south of Mendoza city in the province of Mendoza. It is a highly regarded region with the highest vineyards in the province divided between Uco Valley West (includes districts of San José, El Peral, Tupungato, Villa Bastias, Gualtallary, Los Arboles and Vista Flores) and Uco Valley Central (includes districts of La Arboleda, El Zampal, Campo Vidal, Agua Amarga, Villa Seca, Los Sauces and Cordón del Plata).
Masi Tupungato


Masi is by no means the only famous international producer to take notice of and invest in Argentina's wine regions. This historic and widely recognized Venetian producer (owned by the Boscaini family since the late 18th century) who has expanded their vineyards beyond Verona to Friuli and Tuscany has also been producing wine in Mendoza's Tupungato district in Uco Valley, Argentina for more than a decade.
Masi exported their Venetian winemaking practices to Argentina with great success - in fact the appassimento method of air-drying grapes for Amarone is a much faster process (25 days vs. 90 days in Veneto) due to Argentina's altitude and arid climate.
The Masi estate in La Arboleda stares directly at the impressive Tupungato volcano (the third highest peak in the America's) and rests between 950 and 1050m
above sea level.

(above right: Masi's Tupungato estate looking at Tupungato Mountain)

Along with the traditional varieties

of Corvina from Veneto, Masi's vineyards also include
Malbec and Torrontes (the symbolic grapes of
Argentina) and Pinot Grigio.

Masi arrived at La Arboleda (just southeast of the town of Tupungato) Argentina in 1996 and after testing the soil for its suitability for Corvina planted the vines then built the understated and finally the house in 2008. Masi ownes 180 hectares of land, of that 100 is gently sloping vineyards equipped with drip irrigation sourced from very deep wells.
While hiking up a small hilltop on the estate several wild flowered bushes and brush were pointed out to me. It suddenly became clear where the unmistakable aromas of garrigue (wild herbs) in Argentine wines came from.
I often explain these savoury Argentine garrigue-ish notes in terms of grilled or roasted dry herbs. Much of this natural aroma seems to come from wild shrubs known as Jarilla (right) and arbusto (sagebrush)
seen almost everywhere.



Wines
Masi Tupungato Passo Blanco, 2009 a delicious blend of Pinot Grigio with 40% Torrontes features pristine lime and lemon peel aromas, exotic flowers, minerals and herbs like lemon verbena. The palate is crisp and clean with plenty of mouth-watering citrus flavours, the texture has a creamy roundness but the acidity is fantastic.



Masi Tupungato Passo Doble, 2007 is Malbec with 30% appassimento Corvina, dried for 25 days. Sweet, ripe cherries, warm spice and dried, intense fruit hints with a layer of chocolate. Supple and plush on the palate - dried cherry and
plum, cocoa and espresso dusted with spice.
Nice complexity and a long, sweet finish.
$15
Read my review of this wine on WineScores.ca here



Masi Tupungato Corbec Appassimento, La Arboleda, 2007 Corbec is derived from the two grape names Corvina and Malbec. This wine is an outstanding supple decadent wine laden with dried cherry, sweet warm spice - cinnamon allspice and vanilla. It is creamy and weighty on the tongue with a long smooth finish.
Read my review of the 2005 Corbec here


For more information on Masi Tupungato - click here


La Chamiza
Without a doubt, the hottest day of my trip in Argentina was when I was in Uco Valley.
I visited La Chamiza at the most scorching time of mid-day, when the sun was high and I could feel the relentless rays beating at this much higher altitude. Suddenly 37-38 degrees Celsius (100 degrees Fahrenheit) felt like more than 40.
Luckily I was handed a wide brimmed hat.

Started in only 2003, La Chamiza quickly established itself as a large brand, with a winery in Maipu that is capable of producing 2.35 million liters of wine.
Their vineyards are located in Tupungato at 1100m, Agrelo in Lujan de Cuyo at 930m and in Maipú at 850 meters above sea level.
It was during the last days of October when I stood in La Chamiza's highest vineyards (right), listening to the winemaker Rafael talking tell me about night harvesting (to avoid the day's heat) and the higher cordon trellis' employed in this region to protect against the winter's frost.
Talk about a dichotomy, in fact the very vineyard I stood in saw snow earlier that month.
La Chamiza has plantings of Chardonnay, Viognier, Syrah, Cabernet, Malbec, Cabernet Sauvignon and Franc and Merlot spread across its various vineyards.
You may recognize several levels of La Chamiza wines starting with the extremely affordable entry level La Chamiza Classic, La Chamiza Polo Amateur, La Chamiza Legend of Polo, La Chamiza Martin Alsina.
All labels and levels revolve around the game of Polo.
La Chamiza Torrontes, 2009 a lovely white that would be nice to see here in BC. The aromas are sweet lime and peaches, pink grapefruit and lemondrops with exotic floral notes. The same sweet fruit notes appear in the mouth, spiced peaches and lemondrop flavours. It has delicious expression of fruit, a kiss of sweetness and mouth-watering acidity.
La Chamiza Malbec Rose, 2009 is a vibrant cherry colour with aromas of strawberry confectionary with a savoury core of smoke, char and garrigue. Sweet and juicy on the palate with bright acidity to take the edge off.

La Chamiza Shiraz~Malbec, 2009 is a simple, affordable wine with aromas of red berries and blueberry, vanilla and sweet spices. In the mouth it presents brambly fruit and blueberry, cocoa, spice and just a touch of bubblegum.
$16+ 1.5L

La Chamiza Polo Amateur Cabernet Sauvignon, 2009 comes from grapes from Tupungato and Maipú. Ripe berries, plenty of spice, tobacco and some savoury wild herbal tones. Good acidity on the palate and a smooth supple texture.
$11+

La Chamiza Polo Professional Shiraz, 2008 is a bouquet of floral, hi-toned red berries, smoke, peppery spice and savoury meaty undertones. Almost brooding on the palate, roasted espresso beans, pepper and juicy red fruit that is quite full and supple.

La Chamiza "Martin Alsina", 2006 is La Chamiza's ultra premium label made from 95 year old Malbec vines from Agrelo, only 1000 cases are produced. Martin Alsina was the owner of the original Old Chamiza estate that was used to breed polo ponies. Expect aromas are violets and cedar chips, sweet berry fruit, vanilla and chocolate. The palate is plush and echoes the aromas of ripe berry and chocolate with spice. The tannins are firm but ripe.
$36 LCBO
For more information on La Chamiza click here



Tending the Asado at La Chamiza in Tupungato
Bodegas Salentein

wooden fermenters at Bodegas Salentein

The Salentein winery is in a word, stunning.
There is no doubt there has been a lot of money put into this project.

Located about 1200 m above sea level the property was once owned by an Order of Jesuits who had vineyards here more than 200 years ago. Now owned by a Dutch entrepreneur, Holland sees much of Salentein's vast production.


Inspired by ancient classical temples and amphitheatres the rounded barrel cellar with its star flower floor is a piece of architectural wonder and vaguely reminds me of the Renzo Piano designed barrel room at Rocca di Frassinello in Maremma Italy.
The Bodegas Salentein winery produces three labels, Salentein, Numina and Primus but they also produce entry level wines at Wines of Salentein under the labels of Finca El Portillo as well as a
modern (aimed at women) label Bodegas Callia from San Juan.


This is a huge project and a very large estate as
you can guess. Salentein also has a guest center
called Killka which is home to a restaurant, a wine
shop, an art gallery and more... Plus Salentein owns
a lovely, romantic nearby Posada with cozy cottage
style rooms and small patio wrapped dining room.

I visited Salentein late in October, as dusk turned to night it lit the Salentein empire in soft twilight. It was no less impressive as the sun disappeared over the horizon. I had dinner at the Posada before heading back to my room and was lulled to sleep by the powerful howling of el zonda ( a dry dusty wind that blows off the eastern Andes).

Wines


Bodegas Callia Alta Torrontes, Valle de Tulum San Juan Mendoza, 2009 A fun, crisp sipper with fragrant aromas of grapefruit, lime and exotic flowers with a hint of spice. The palate is bright and zesty with a rounded mouth-feel and creamy texture, citrus and spice flavours dominate the palate.




Finca El Portillo Pinot Noir, Valle de Uco Tunuyan Mendoza,
2008 A nice, fresh, yet simple style of Pinot Noir with notes of
wild berries, leather and forest floor that carry through onto
the
palate. Nice juiciness with bright, sweet fruit.



Bodegas Salentein Reseva Malbec, Valle de Uco Tunuyan Mendoza, 2007 made from 100% Malbec grown at 1050 meters above sea level it features aromas of black fruit, smoked spice and roasted herbs. The palate is soft, flavours of dark fruit, roasted coffee and bitter cocoa. Nice acidity with still youthful tannins.


Bodegas Salentein "Numina", Valle de Uco Tunuyan Mendoza, 2006 is 85% Malbec with 15% Merlot. The Merlot for this wine come from the Finca La Pampa estate vineyard at 1300 meters and the Malbec from the Finca El Oasis estate vineyard at 1150 meters above sea level. This is a very focused wine with plum and purple berry notes, crushed flowers and
chocolate with savoury undertones. Plenty of sweet juicy fruit
lifts the palate followed with spice and espresso flavours.
Substantial power and firm sweet tannins on the finish.


Bodegas Salentein "Primus", Valle de Uco Tunuyan Mendoza, 2004 100 Malbec from 1200 meter high estate vineyards. A complex and dense wine with black fruit and smoky aromas - dried fruit and bacon fat, garrigue and roasted peppers. The palate follows suit - very savoury but it is fresh with lovely acidity and a spiced finish with long, lingering tannins.

More information on Bodegas Salentein here

Early morning at the Posada at Salentein in Uco Valley

Zorzal

A lonely looking (and unfinished at the time) Zorzal winery, high up in Gualtallary, Uco Valley

Perhaps the biggest surprise of my trip to the Uco Valley was a visit to a winery at the end of a long dirt road sitting high above the valley with a backyard consisting of the Andes.
A small group of men and and a beautiful female Pit Bull (found wandering and adopted) named Mandy were there to greet me, at this still unfinished winery in the district of Gualtallary in Tupungato.


We took a quick tour of the winery, (building began in 2008) with winemaker Juan Pablo Michellini (right)
and his brother Maurizio (who are partners in Zorzal with a some Canadian investors out of Calgary) before sitting down to taste wines above the tanks.


I'm not certain if the surprise came from never having heard of the winery (they are still new after all) or having absolutely no expectations and being
blown-away by the quality of the wines.
Hands down, Zorzal produces some of the best
wines I tasted on my trip to Argentina.
There was no big show at Zorzal, no visitors center
or tasting room, just card tables
and fold up chairs with a plate of fantastic

Argentine cheese.

The wines spoke for themselves and I look forward to visiting again and seeing the changes when the winery is complete, perhaps with a restaurant and tasting room too.

Zorzal claims to be the highest winery currently in Mendoza - located at 1350 meters above sea level, there are certainly vineyards at that elevation (and higher) but no wineries from what I saw.

Zorzal also has 30 hectares of vineyards in Lujan de Cuyo (the heart of Malbec) in Agrelo they have plantings of Malbec, Merlot and Cabernet. At the time of my visit Zorzal had plans to plant additional vines of Malbec, Torrontes, Pinot Noir and Chardonnay. The wines I was sitting above was the first vintage produced at their own winery.


(above right: getting ready to taste at Zorzal)



Wines



Zorzal Sauvignon Blanc, Gualtallary Tupungato 2008 lightly golden in colour with vibrant, sweet fruit and lemons. The palate pops with flavours of peaches and lemon verbena. Crisp and zippy with a long finish.
$20

Zorzal Chardonnay, Gualtallary Tupungato, 2008 fantastic richness - gorgeous honey and pineapple notes, tree fruits, citrus and spring blossoms. The palate is a blend of creamy, bright and concentrated - fantastic acidity with a creamy, round mouth-feel.
$20

Zorzal Malbec Rose, Gualtallary Tupungato, 2009 cranberry red with strawberry confiture and floral notes. Off-dry but with plenty of bright acidity to balance, fresh with a nicely rounded texture and fine, sweet tannins.


Zorzal Malbec, Gualtallary Tupungato, 2008 is a consumer
friendly wine with more complexity than other you may find
at this price point. Peppery and plush with mixed fruit and

brandy notes, wild herbs, sweet spice and a savoury core.
The palate shows brambly fruits and blueberry, warm spice
and vanilla with hints of coffee. Supple yet powerful on the palate with fine lengthy tannins.
$20

Zorzal Cabernet Sauvignon, Gualtallary Tupungato, 2008 Cassis and plummy notes, spice and cedarbox with roasted peppers and dried herbs with hints of licorice. The palate features sweet, juicy fruit, chocolate and herbal flavours with a long smoky finish.
$20

Zorzal Pinot Noir Reserva, Gualtallary Tupungato, 2008 is brimming with ripe berry and crushed purple floral notes and a savoury core. The palate has gobs of sweet berry and vanilla flavours. It is a powerful Pinot Noir, plush and potent.

Zorzal Malbec Reserva, 2008 this is a fantastic, plush Malbec laden with raspberry and cherry fruit, violets, spiced chocolate and blueberry with hints of cedar chips and pepper. The palate is supple and sweet - almost liqueur-like intensity, supple and concentrated with long sweet tannins that taper into the finish. Very good!

Zorzal website is in progress here

At the Posada at Salentein tasting other Uco Valley producers wines before dinner.
More to come from Uco Valley
---
Much More on Argentina!
Introduction to Argentina plus the wineries of Finca Decero, Cantena Zapata, Terrada, ReNacer, Ruca Malen, Sottano, Enrique Foster and Mendel... click here
More from Lujan de Cuyo Mendoza - Melipal, Domino Del Plata and Escorihuela ...here

More from Maipú Mendoza - Finca Flichman, Familia Zuccardi, more... here