Articles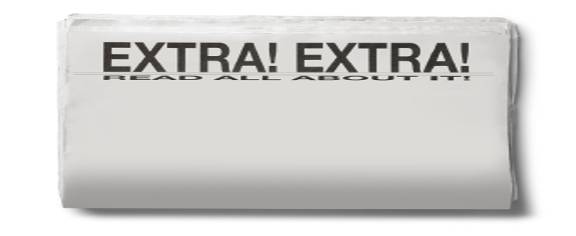 ---
Argentina
the journey continues in Mendoza's Maipú Region
posted May 10 2010
Familia Zuccardi

Familia Zuccardi was started in 1963 by Don Alberto V. Zuccardi who had previously established an irrigation company. By harnessing melting Andes snow runoff into concrete pipes Zuccardi was able to plant, and watch an the first vineyard in the desert region of Maipú flourish.
Later he did the same thing in Santa Rosa.

Zuccardi now farms over 700 hectares of vineyards around Mendoza, including Maipú, Santa Rosa, and in Uco Valley"s Vista Flores and Altamira.
Don Alberto's son Jose Alberto Zuccardi now runs the company with his sons.
(right: Torrontes vine and berries)

Zuccardi is now the third largest wine exporter in Argentina. The East Maipu winery I visited actually has several wineries on site - all different areas to produce
the labels Santa Julia, Siria, sparkling wines
and a research area as well.
Zuccardi is constantly
evolving and experimenting and I was able to taste
barrel samples of many unique varietal test

plantings such as Alvarinho, Fiano, Verdelho,
Caladoc (a cross btw Malbec & Grenache),
Bourbelenc, Aglianico and more...

Famila Zuccardi also works diligently on sustainability which not only includes recycling water and organic agriculture but on people in their community and workers through education and cultural activities.


Only about 30 minutes drive from Mendoza city you can visit the beautiful visitors center, a quaint building where you can dine at La Casa Del Visitante, taste and purchase their olive oils and wines, have afternoon tea on the patio with fresh baked goodies and wander through their education vineyard.

(above right: serving Empanadas at Zuccardi.
below right :grilling on the open-air asado barbecue)
Wines


Santa Julia Viognier, 2009 is a great value standby with plenty of floral and spicy aromatic, creamy peaches and lime with grapefruit peel notes. The palate echoes the aromas - it is lively with sweet spices, papaya and peach with layers of citrus. Very tasty.
$11 BC

Santa Julia Malbec, 2009 shows liberal dark berry and chocolate with leather, spice and rich earthy tones. The palate reflects that - chocolate, leather and dark fruit with plenty of peppery spice.
$12 in BC and AB

Santa Julia Organica Malbec Rosé is a fresh sipper with aromas of rhubarb and strawberries with cherry notes. It is off-dry but shows nice acidity to balance, slight confectionary flavours with hints of pink grapefruit and spice.


Santa Julia Magna, 2008 is one half Malbec with 40% Cabernet and 10% Syrah. It has vibrant cherry, vanilla and sweet spice aromas. The palate is spicy - smoky pepper and dried herbs with layers of juicy red fruit and chocolate and hazelnut flavours.




Santa Julia Reserva Malbec, 2008 had gobs of purple fruit, vanilla, sweet spice and chocolate. Sweet and spicy leads the palate - ripe fruit and spice, cedarbox and lingering chocolate. Supple with nice acidity and powdery tannins across the palate make this a easy drinking consumer friendly Malbec.
BC $14





Zuccardi 'Q' Cabernet Sauvignon, 2007 has loads of
cassis and tobacco, chocolate and sweet spice with
gravel-y mineral notes. The palate is decidedly fresh
with great acidity and
nice balance.
The tannins are sweet but grippy.
MB $25


Zuccardi Zeta, 2006 is mostly Malbec with 34% Tempranillo. It has big, bold aromas, purple fruit and spice, leather and crushed dark flowers and choco/mocha notes. The texture on this wine is fantastic - supple and rich and it has complex layers of fruit and spice with balanced refreshing acidity and smooth tannins.


For more information on Familia Zuccardi click here


Finca Flichman


Finca Flichman was a lovely afternoon visit.
Unfortunately, I had rolled in late from my previous visit and was horrified that the group at FF was waiting patiently with a gorgeous lunch in the shade. They were utterly charming and warm hosts though, and I was able to relax as we dined and chatted.


(photo right: left hand, Luis Cabral De Almeida Chief Winemaker and right hand Ricardo Rebelo, Vice-President of Finca Flichman)


Finca Flichman is one of the oldest wineries in Argentina.
The winery was built and the first vineyards were planted in 1873 here in Barrancas, Maipú.
It remained in the original family's hands until 1983 when it was acquired by an Argentine conglomerate. Then 1998 it was purchased by its current owners, the Portuguese wine producer Sogrape, who wanted to build quality and expand their markets.
The original homestead and winery where I visited has been completely restored - you truly do have the feeling
you are visiting a piece of Argentina's wine history.



The wines are readily available here. Finca Flichman

is strong in Quebec, Ontario and British Columbia.


Read my most recent reviews of:

Finca Flichman Misterio Malbec, 2008
Finca Flichman Oak Aged Shiraz, 2008
Finca Flichman Oak Aged Malbec, 2008
Finca Flichman Oak Aged Cabernet Sauvignon, 2008

Finca Flichman Expresiones Reserve Malbec~Cabernet, 2007 comes from 30 year old vines and is a powerful wine with bold plum and black berries, dark earth and bittersweet cocoa - it has an almost a liqueur-like intensity. The palate is plush yet bright, juicy berry fruit, cedarbox and spice flavours.
Very nice acidity with long fine tannins.




Finca Flichman Paisage de Tupungato, 2006 is a
Tupungato blend of Malbec, Cabernet Sauvignon and Merlot.
It has a smoky, meaty intensity with black fruits, forest floor and espresso. The palate is potent with firm fruit, coffee and loads of spice flavours. The tannins are ripe throughout, not focused solely on the finish, the acidity is lifted.




Finca Flichman Dedicado, 2006 is a blend of 84% Tupungato Cabernet Sauvignon, Malbec, Syrah and 1% of Merlot that is only made in the best vintages. This is a massive wine.
Extracted and meaty with potent berry flavours, mineral,
roasted coffee beans and cocoa There is a definite
mineral salinity on the palate layered with currents, plums,
grilled meat and cocoa with plenty of fine spice.

The finish is extensive, the tannins grippy but fine and elongated.
Nicely polished wine - nice complexity.


For more on Finca Flichman click here
More Good Sips
Bodega Cruz de Piedra is located in the lower foothills of Maipú. Their first harvest was in 1980 and they have 200 hectares of planted vines. The company consists of four labels;
Cruz De Piedra, Cuesta De Madero, Tiasta and Umbral.

Umbral De Los Tempos Chardonnay, 2008 shows bright lemon and citrus, browned butter and pineapple with hints of honey. The palate shows plenty of snappy citrus flavours, melon and pineapple with predominant spiced oak.

Umbral De Los Tempos Cabernet Sauvignon, 2007 the Cabernet grapes for this wine come from 34 year old vines. Juicy berry fruits, wild herbs and chocolate with plenty of spice and a savoury, meaty core. The palate shows sweet fruit with spice the texture is creamy the tannins are fine and powdery. Cocoa flavours linger on the finish.


Mi Terruño translates into "wine from my land", a compelling title for this family owned Bodega. The family draws grapes from their 100 year old vines in Lujan de Cuyo's Perdia district and from 25 year old vines in Santa Rosa. Santa Rosa is not only drier (here the water must be pumped in) but warmer than Perdia which has plenty of water and larger daytime/nightime diurnal swings. The winery is located in nearby Maipú.

*Some of the Mi Terruño wines are available in private stores in BC


Mi Terruño Reserve Malbec, Perdia, 2008 this is an excellent Malbec with loads of pretty floral notes, purple berries and sweet spice, hints of mint and chocolate. Supple and fleshy on the palate it releases cassis and sweet spice, leather and espresso flavours. Fantastic concentration.


Mi Terruño Mayacaba, Perdia this is Mi Terruño's premium Malbec with fragrant floral notes, sunwarmed purple berries, sweet mint and herbs. The texture is gorgeous, the flavours are ripe berries and spice, vanilla and hints of new oak. Very nice structure and balanced acidity.


Trivento owns almost 1300 hectares of vineyards spread across 8 vineyard sites around Mendoza and their wines are produced in three separate wineries. Trivento was
established in1996 by the powerful Chilean brand Concha Y Toro and are available in 100 markets worldwide.

Trivento Malbec Reserve, 2008 this wine is always a great value - the 2008 shows mixed berry fruit and espresso notes, it has plenty of juicy, ripe berry fruit on the palate with cedar-y hints and spice. It is rounded and supple, easy-drinking with coffee flavours lingering on the finish. $13 BC
Trivento Malbec Reserve, 2007 read my recent review here

Trivento Amado Sur 2007- read my recent review here

Trivento Golden Malbec Reserve Malbec, 2007 This reserve Malbec is 100% Lujan de Cuyo (Maipú, Lujan and Agrelo) fruit and is plush with ripe purple fruit - berries and plums - coffee and chocolate. The palate is lush, laden with spicy berry fruit, vanilla and sweet spiced cocoa. Nice complexity and expressive with sweet tannins.$26 BC
Trivento Golden Malbec Reserve Malbec, 2005 read my most recent review here
---
Much More on Argentina!
Introduction to Argentina plus the wineries of Finca Decero, Cantena Zapata, Terrada, ReNacer, Ruca Malen, Sottano, Enrique Foster and Mendel... click here
More from Lujan de Cuyo Mendoza - Melipal, Domino Del Plata and Escorihuela ...here

More from Mendoza's Uco Valley - Masi, Zorzal, Salentein more...here